Who Is Brittany Kaiser? Facebook Leak 'Much Greater' Than 87M Accounts, Warns Ex-Cambridge Analytica Director
Cambridge Analytica, the London-based political analysis company that worked on Donald Trump's campaign, used multiple apps to harvest Facebook data—and the true scope of the abuse is likely "much greater" than 87 million accounts, a former staffer turned whistleblower has claimed.
Brittany Kaiser, who worked full time for the SCL Group, the parent company of Cambridge Analytica, as director of business development between February 2015 and January this year, told a U.K. government committee on Tuesday the company used Facebook data it previously claimed to have deleted.
Facebook has faced an unprecedented backlash after user data was allegedly abused by a researcher called Aleksandr Kogan. He has been accused of using a personality test app to obtain data linked to millions of accounts.
Kaiser released a number of new documents into the public domain that allegedly show how the company worked on proposals for the British "Brexit" campaign.
In written testimony submitted to the government's inquiry into fake news, she said, "I am aware in a general sense of a wide range of surveys which were done by CA or its partners, usually with a Facebook login—for example, the 'sex compass' quiz.
"I do not know the specifics of these surveys or how the data was acquired or processed," Kaiser continued. "But I believe it is almost certain that the number of Facebook users whose data was compromised through routes similar to that used by Kogan is much greater than 87 million, and that both Cambridge Analytica and other unconnected companies and campaigns were involved in these activities."
Facebook's founder and CEO, Mark Zuckerberg, has said Kogan broke the website's policies and stressed that a full audit is taking place to find out if other apps were using similar tactics. It is believed that Kogan, who is alleged to have sold the information to Cambridge Analytica, designed the system so users' social media activity could be used for intensive political profiling.
Zuckerberg himself has warned that all users were at risk of data scraping.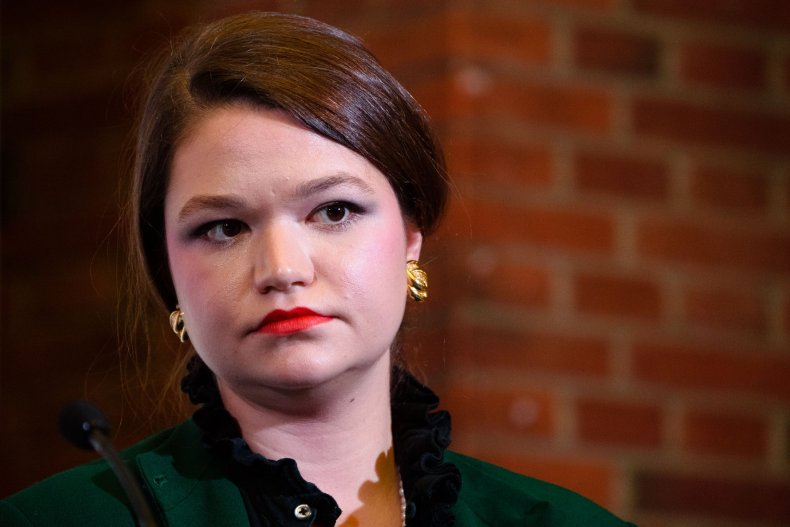 According to Kaiser—a U.S. citizen who, along with former Cambridge Analytica staffer Christopher Wylie, is now considered a whistleblower—her former employer used the Facebook data during sales pitches to potential clients.
She alleged the company had links to the London bureau of far-right news website Breitbart, and significant time during the hearing was dedicated to Cambridge Analytica's suspected work with Leave.EU, a campaign pushing for Britain to exit the European Union. In a series of updates on Twitter, Cambridge Analytica denied links to Leave.EU.
In a statement to Newsweek, Cambridge Analytica said:
"In the past Cambridge Analytica has designed and run quizzes for internal research projects. This has included a fairly conventional personality quiz as well as broader quizzes such as one that probed people's music preferences.
"Data collected from these quizzes were always collected under a clear statement of consent. When members of the public logged into a quiz with their Facebook details, only their public profile information was collected. The volumes of users who took the quizzes numbered in the tens of thousands: any suggestion that we collected data on the scale of [Global Science Research Limited] is incorrect.
"We no longer run such quizzes or hold data that was collected in this way."
Who Is Brittany Kaiser?
According to her written testimony, Kaiser was born in Houston and grew up in Chicago. She was a part of Barack Obama's media team during his presidential campaign in 2007 and has also worked for Amnesty International as a lobbyist appealing for an end to crimes against humanity. This month, Kaiser started a Facebook campaign appealing for transparency, called #OwnYourData.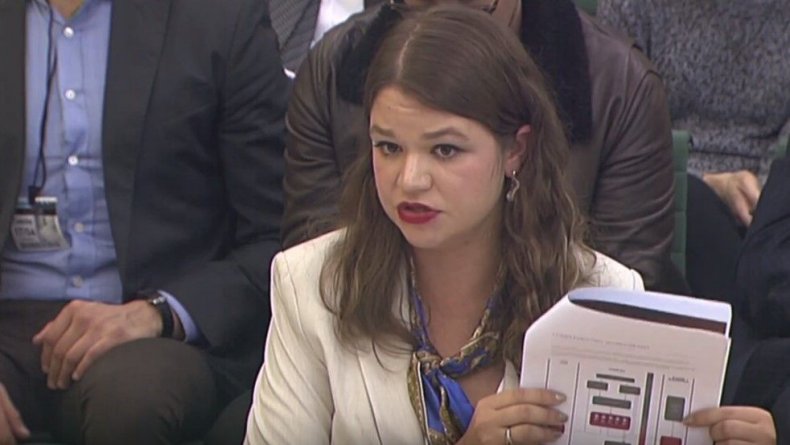 During her time at Cambridge Analytica, Kaiser worked on sales proposals and liaised with clients. She worked under senior management, including CEO Alexander Nix, who this week declined to appear before the same fake news inquiry.
Kaiser claimed that the office culture was like the "Wild West" and alleged that citizens' data was "being scraped, resold and modeled willy-nilly."
"Privacy has become a myth, and tracking people's behavior has become an essential part of using social media and the internet itself; tools that were meant to free our minds and make us more connected, with faster access to information than ever before," she wrote in her testimony.
"Instead of connecting us, these tools have divided us. It's time to expose their abuses so we can have an honest conversation about how we build a better way forward," Kaiser added.