Authorities in Canada believe they have identified yet another victim of alleged serial killer Bruce McArthur. McArthur, 66, already faced six murder charges. Now, police may have a seventh.
McArthur, a self-employed landscaper from Toronto, was first arrested in January. He was accused of murdering several people and burying their remains inside large planters on the properties where he worked, according to The Guardian.
The latest set of remains were discovered in a planter in Toronto in an area where McArthur had previously been a landscaper. The remains of six others were also found in planters. Only three of the victims have been identified thus far.
The six men whom McArthur is suspected of killing were all involved in Toronto's Gay Village.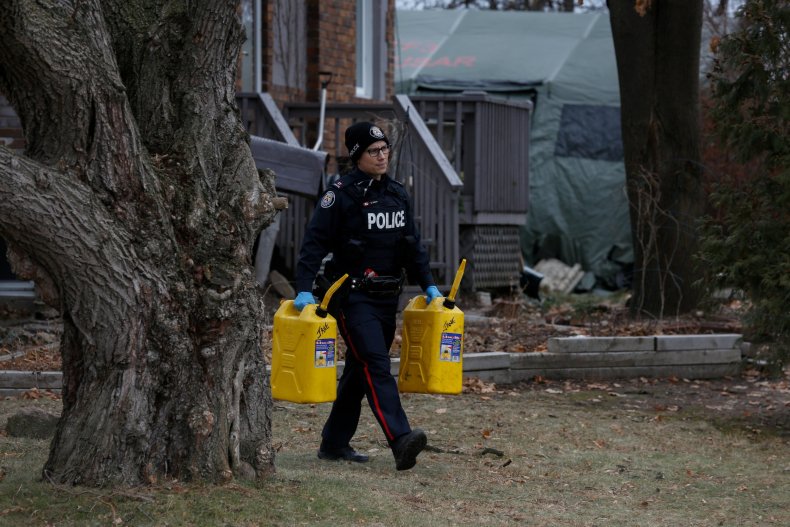 Authorities sought to identify the seventh set of remains by releasing a photograph of the man in what was considered a controversial move. The photo depicted a deceased man.
"I do not want to release this picture," Toronto Detective Sergeant Hank Idsinga said Monday, according to the Toronto Star. "I've never done this. I do it with great hesitation."
McArthur was previously sentenced for attacking a man with a metal pipe In 2001, according to CBC News. As per his sentence, McArthur was ordered to stay away from the part of Toronto that included the Gay Village.
The cause of death of the victims had not yet been released by police.
"I believe we have some evidence which would indicate the cause of death," Idsinga said, according to Canada's Global News. "But it's not something I'm going to get specific about right now."
Police said they were investigating the possibility of even more victims in the case.
McArthur was expected to appear in court again March 14.