Who Is Bruce Ohr? Donald Trump Threatens Security Clearance of Official Whose Wife Helped With Steele Dossier
President Donald Trump threatened to revoke the security clearance Friday of another official linked to the Russia investigation, Bruce Ohr, as Trump railed against the FBI and Justice Department (DOJ) over the probe.
Ohr previously served as associate deputy attorney general in late 2017; the Justice Department has since transferred him elsewhere in the department.
But it's Ohr's role in the Trump-Russia-FBI-DOJ saga that has put him front and center and subject to criticism from the president.
Ohr's wife, Nellie, worked for Fusion GPS, the intelligence-gathering firm that funded the research by former British intelligence officer and Trump-Russia dossier author Christopher Steele. Nellie Ohr, indeed, aided Fusion's efforts to research Trump's alleged ties to Russia.
Fusion co-founder Glenn Simpson told the House Intelligence Committee in November 2017 that he knew Bruce Ohr and that Ohr had also known Steele. According to Simpson's testimony, Steele had told him to reach out to Ohr.
"It was not clear to us whether anyone at a high level of government was aware of the information that Chris had gathered and provided to the FBI," Simpson said. "Chris suggested I give some information to Bruce, give him the background to all this."
Ohr and Steele had spoken to each other before and after the 2016 election; what the pair talked about is unknown.
The FBI and DOJ used at least some of the information from the dossier to gain approval for Foreign Intelligence Surveillance Act warrants to spy on former Trump campaign policy adviser Carter Page, and Ohr and Steele reportedly continued to speak after the FBI stopped working with Steele.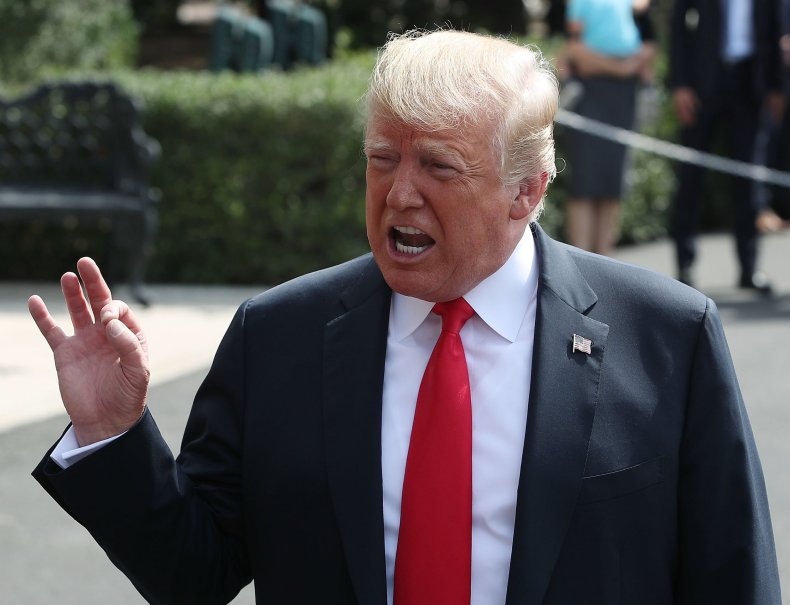 When the FISA warrants were released to the public, though heavily redacted, footnotes within the warrants explained that the FBI cut off Steele due to his apparent contact with news outlets. Previous reports indicated that Steele was angered by former FBI director James Comey's actions during the 2016 election.
Trump has recently taken to calling out Ohr on Twitter, and on Thursday labeled him a "creep" over his contact with Steele.
"Very concerned about Comey's firing, afraid they will be exposed," said Bruce Ohr. DOJ's Emails & Notes show Bruce Ohr's connection to (phony & discredited) Trump Dossier. A creep thinking he would get caught in a dishonest act. Rigged Witch Hunt!" the president tweeted.
If Trump follows through on his threat, Ohr will be the second official the president has stripped of a security clearance. On Wednesday, Trump revoked the clearance of former CIA director John Brennan, claiming Brennan had shown "erratic behavior" and had lied during media appearances.