Who Is BTK? Serial Killer's True Story As 'Mindhunter' Season 2 Unravels Mystery
Mindhunter, a fictionalized crime show based on real-life killers, premiered its second season on Friday. With the release of the investigation-based show comes a whole new lineup of famous killers, this time, including BTK.
The show promises to feature the notorious, ultra-creepy killer in its plot, as FBI detectives investigate why some people live to kill, and eventually link the concept to that of a "serial killer." While the show is a fictional version of true, American history, here are all of the real details from the BTK mystery, and how it was finally solved.
BTK stands for "Bind Torture Kill." It's a brutal acronym self-anointed to this famous serial killer based on what he would do to his victims. There are various versions of his name: BTK, BTK Strangler, or now, his legal name, Dennis Rader. Rader was one of those all-encompassing killers, who was active for a wildly large amount of time, from 1974 to 1991, and who taunted to police with every murder.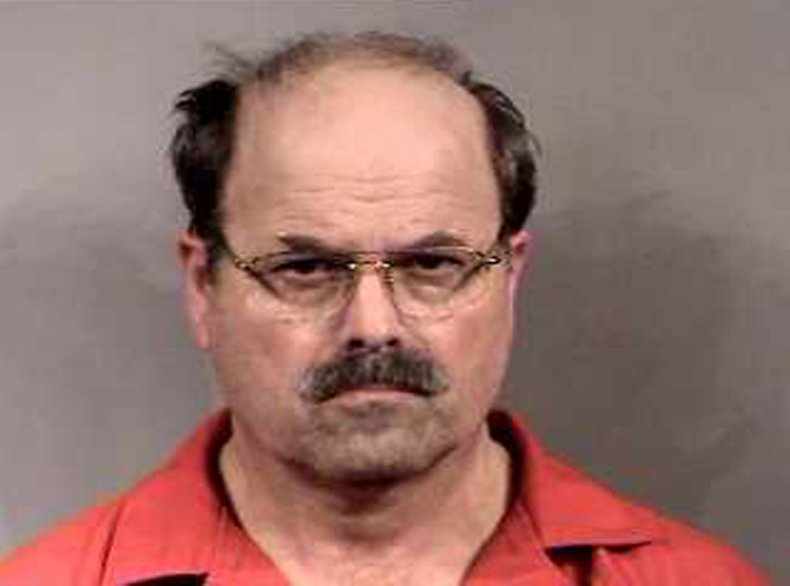 Rader is known to have killed 10 people in Wichita, Kansas, during his active years. Like other serial killers—like Zodiac—Rader sent cryptic messages to local law enforcement, which sometimes even included photos of his victims. BTK named himself in one of the letters, and took responsibility for some killings by name.
What's most terrifying about BTK though is how unsuspecting of a suspect Rader really was. He was a church leader that was actively involved in his parish, according to Kansas.com. He was also a boy scout troop leader. Rader was also a former veteran, who served in the Air Force.
At the time of his killings, Rader had two children, who were both adults. He was seen by his peers as a responsible and organized man. For a large amount of the time, he was an active killer, he worked a day job at ADT Security.
It was in another job his manipulative tendencies came through. Rader also worked as a Park City compliance officer where he was considered "arrogant" and "on a power trip." He'd sometimes issue threats while on the job.
Rader was officially caught and arrested in 2005 after he sent a letter to the Wichita Eagle Newspaper in 2004. He hadn't communicated via letter for 25 years at the time.
BTK's daughter, Kerri Rawson, opened up about her father's crimes on 20/20 in January. "I had my family. I had my husband. I had therapy," she explained. "But you're, sort of, alone. It's a very lonely—worst club you could ever imagine belonging to, being the daughter of a serial killer."
Rader is still alive and currently spending life in prison.