Who Is BTS? K-pop Group Brings Korean Language And Group Choreography To 'Saturday Night Live'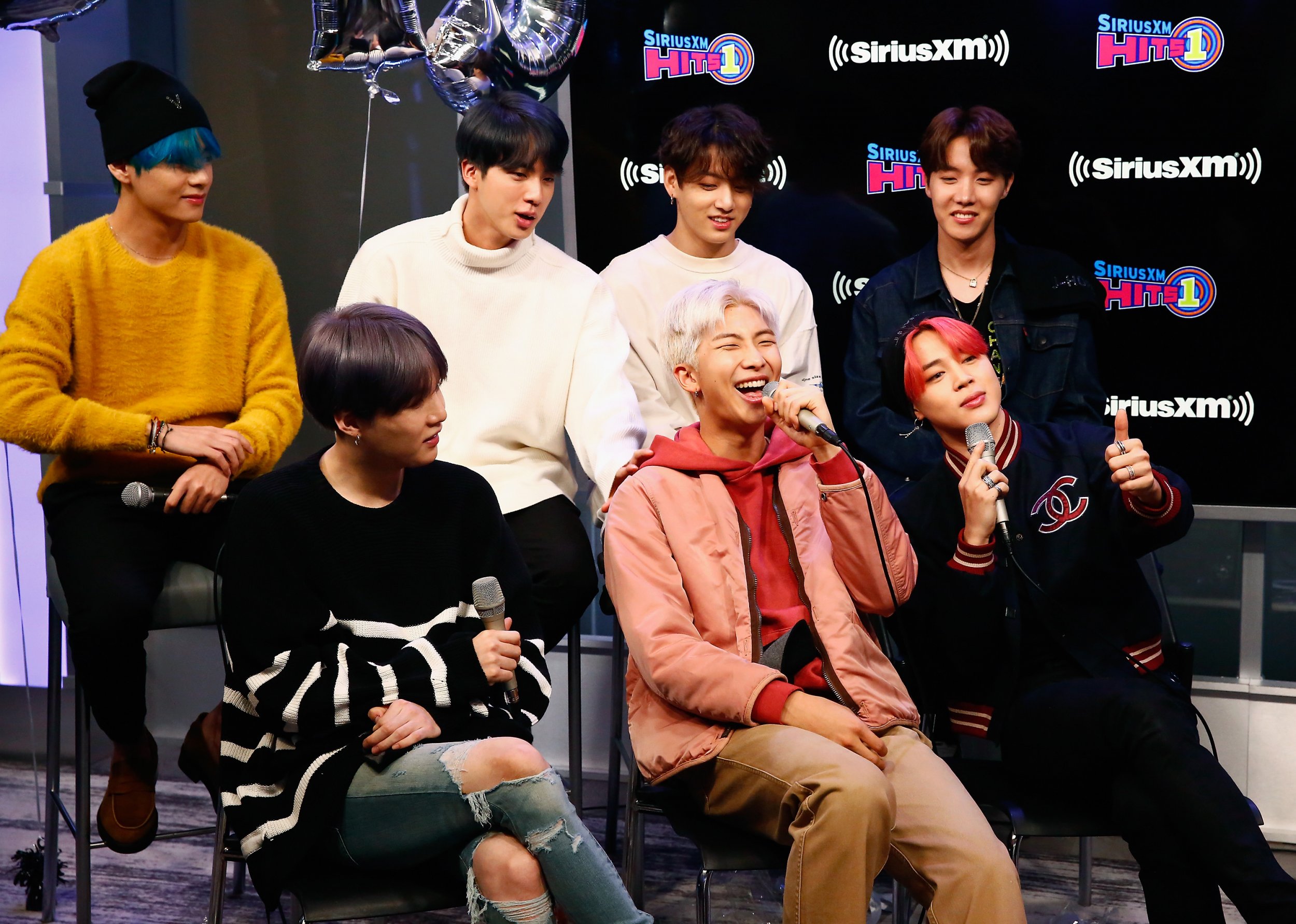 Korean pop group BTS graced the Saturday Night Live stage this weekend, becoming the first ever K-pop group to play the comedy show.
The powerhouse group, with an "army" of dedicated fans, was likely unknown to many Americans who tuned in for the episode, but their presence has been met with approval from many curious viewers.
Twitter conversations surrounding BTS quickly turned from their newly released album, Map of the Soul: Persona, which dropped last Friday, to questions about who the group is, and how they brought their intense choreography to the small stage. Others commented on the group's ability to both sing and rap in Korean while performing on an American show, and applauded this advancement in crossing cultural lines.
BTS is a K-pop group that has exploded into that music scene following the release of their 2013 album 2 Cool 4 Skool. More recently, the group began to reach American fans, playing a set of arena shows on their last tour, with a handful of similar shows in America in May.
On SNL, BTS played two songs, the new "Boy With Luv," and "Mic Drop," a fan favorite from 2018 album Love Yourself: Answer.
"Boy With Luv" has been widely held as the top achieving song from the group's new release, and it's charted at No. 1 on iTunes. The album version of the track features American pop artist Halsey. Pop star Ed Sheeran is also featured on Map of the Soul: Persona.
BTS is made up of seven group members, Kim Namjoon (or RM), Jin, Suga, J-Hope, Jimin, V and Jungkook. The group has an ultra-dedicated fanbase who call themselves the BTS "army." Often, the group is found trending on Twitter because of a fanbase-wide attempt to trend a particular phrase.
Typical BTS songs are performed in Korean with a bit of english thrown in. Most of the group's members are bilingual. In the near future, BTS will take the stage at the Billboard Music Awards on May 1, where they'll perform "Boy With Luv" with Halsey.
There are also rumors the group may be seen at this year's Met Gala — the elite fancy-dress ball held annually at New York City's Metropolitan Museum of Art — due to fan theories that place the boys with both designers connected to the gala, but with key members of the Met Gala organization team.
This year, BTS is nominated for the "Top Social Artist" Billboard Music Award, which they've won the past two years. They're also nominated for "Top Group."