Who Is Carmen Jorda? Female Racing Driver Says Women Should Focus on 'Less Physical' Racing Than Formula One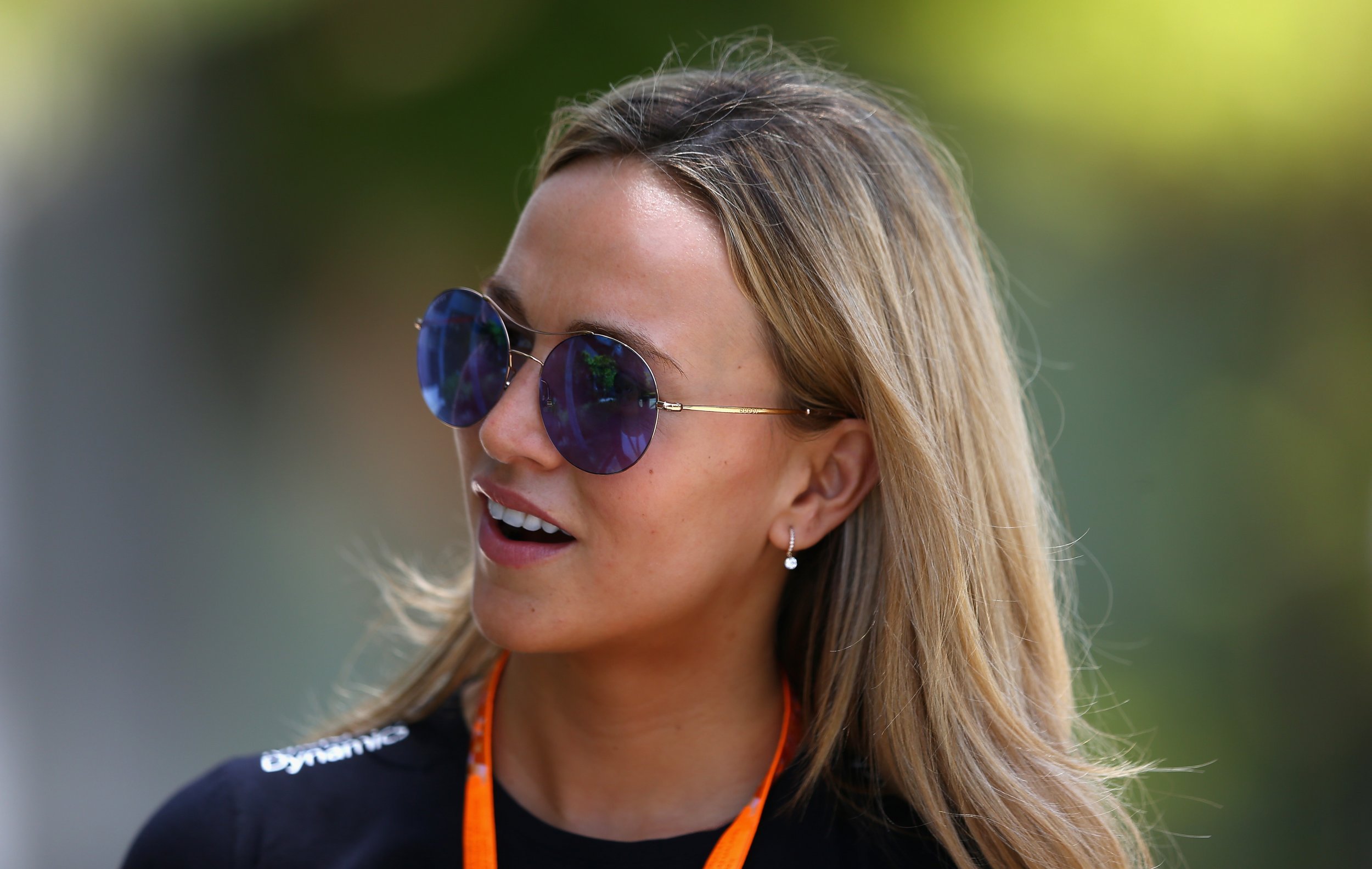 Carmen Jorda, a female developmental driver, has found herself in hot water Tuesday over comments she made that seem to suggest women have limited abilities in racing.
A member of the FIA's Women in Motorsport Commission, Jorda has previously stirred similar controversies by claiming women could not compete equally with men and has suggested creating an all-female world championship.
She made her most recent comments at a Formula E event in Mexico City after she was asked if the style of car and racing—Formula E is full electric—was easier for women than the high-profile Formula One.
"I think so," she said, according to ESPN. "It's a less physical car than in Formula One because of the downforce and because of the power steering as well. So yes, for sure. The challenge that we women have in Formula Two and Formula One is a physical issue and I think in Formula E, we won't have it. It's not for me to decide what's good for women or not in the sport. But in my experience I can say Formula One—not all the other championships, karting, Formula Three, GT, I think women are capable of good results in all those series—in Formula One and Formula Two there is a barrier that is a physical issue. I think there is a big issue for women and that's why there aren't any in those championships."
Plenty of folks in the sport spoke out against her comments, including 2009 FIA Formula One World Championship winner Jenson Button, who tweeted: "Ask @DanicaPatrick about being enough to drive a race car! She'd kick my butt in the gym & she's probably as strong as any driver on the F1 Grid right now. Physical barrier is not your issue Carmen."
"In my personal opinion, as someone who did race in Europe, and now races in the U.S., the reason more female racers have more success here is the cultural difference towards how we are viewed and treated as racers, by the vast majority, both on and off the race track," tweeted Pippa Mann in response, herself a successful IndyCar racer.
Jorda was a controversial selection to the FIA's Women in Motorsport Commission, which is aimed at getting women involved in all levels of racing. She was a part of Lotus' F1 stable of drivers in 2015 but wasn't considered qualified by a number of folks in racing.
"If the news I am hearing is correct, and you have appointed a racer with no notable results, who does not believe we compete as equals in this sport, to represent women in racing, I am incredibly disappointed," tweeted Mann at the time.