The White House announced a new addition to its press team on Tuesday—Disney Channel alum Caroline Sunshine.
The 22-year-old actor is best known for her role as as Tinka Hessenheffer in the sitcom Shake it Up from 2010 to 2013, where alongside Zendaya and Bella Thorne she played a teenaged backup dancer.
She made her acting breakthrough in the 2010 movie Marmaduke, alongside Owen Wilson and Emma Stone.
In announcing the appointment, the White House described Sunshine as a devoted young Republican and said that she had completed a term as a White House intern.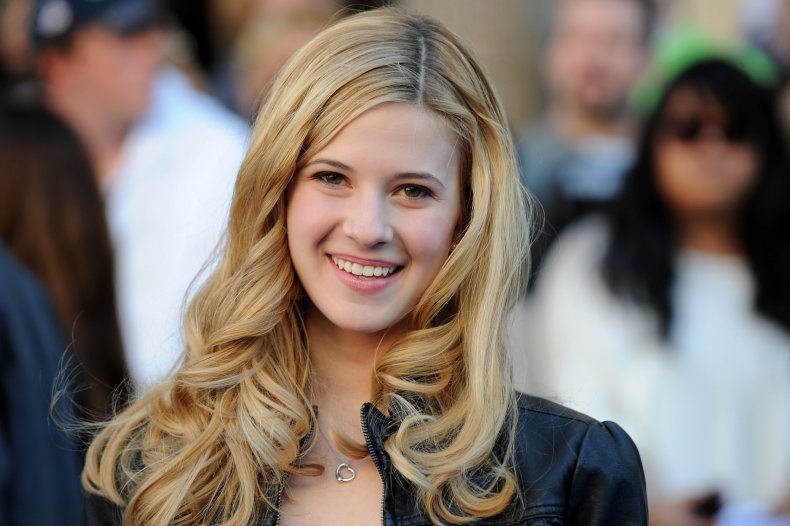 "In college, she was involved with the American Enterprise Institute and an active member of her school's Model United Nations team," White House spokeswoman Lindsay Walters told CNN in a statement. "Prior to her internship at the White House, Caroline interned for the Office of House Majority Leader Kevin McCarthy, the College Republican National Committee and the California Republican Party."
According to her IMDB profile she enjoys "participating in adrenaline filled activities like skydiving and bungee jumping."
A reality television star himself as former host of The Apprentice, President Donald Trump has previously appointed television personalities to government roles, with White House National Economic Council Larry Kudlow a former CNBC host, and Apprentice winner Omarosa Manigault-Newman serving as White House aide for little over a year.
A television star has also launched a political campaign for the Democrats. Sex and the City actor Cynthia Nixon is challenging New York Governor Andrew Cuomo in the primaries.
After being described as an "unqualified lesbian" by a Cuomo aide, she hinted Tuesday of plans to use the insult as a badge of honor for campaign merchandise.