Who is Casey Goodson Jr? Outrage Over Death of Black Man Shot by Ohio Deputy
Casey Christian Goodson Jr. was shot and killed by an Ohio sheriff's deputy on the afternoon of Friday, December 4.
The 23-year-old Black man was allegedly shot three times in the back. Authorities claimed he was waving a gun from his car in Northeast Columbus.
However, Goodson's family disputes this claim, insisting the young man was shot as he was returning home from a dentist appointment while carrying a Subway sandwich.
On Saturday, the Franklin County Sheriff's Office released a statement saying Jason Meade, a 17-year veteran of the department and a sheriff's deputy assigned to the U.S. Marshals Service fugitive task force, had shot Goodson.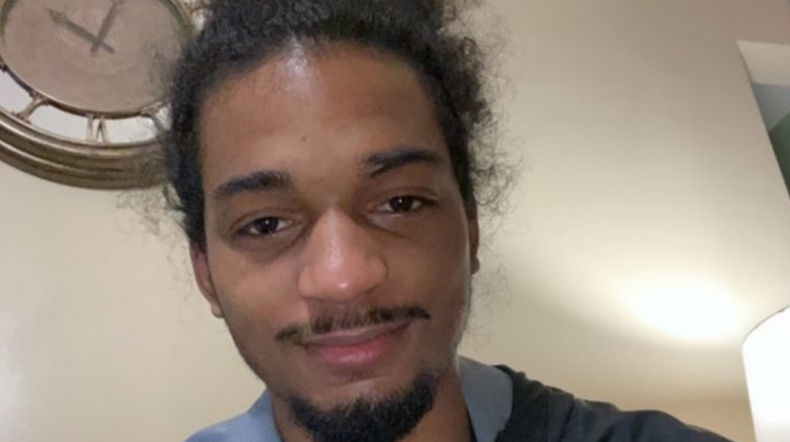 The Sheriff's Office, citing the U.S. Marshal's Office, said the suspect's weapon was recovered at the scene, although the statement did not clarify if Goodson had drawn a weapon at the officers or if he was holding one when shot.
Meade and other officers had been looking for an unrelated suspect in nearby Estate Place in Northeast Columbus when Goodson drove past, according to a U.S. Marshal.
"He [Goodson] was seen driving down the street waving a gun," Peter Tobin, the U.S. Marshal for the Southern District of Ohio, said at a press conference, as reported by ABC6 News. "That's when the deputy, at some point after that, he confronted him. And it went badly."
Goodson was approached about the gun in his possession and was allegedly ordered to drop the weapon but did not comply, according to Tobin.
It was then when the deputy shot Goodson.
"During an operation in the Northland area of Columbus, the deputy reported witnessing a man with a gun," Columbus Police said in a corroborating statement on Monday. "The deputy was investigating the situation and there are reports of a verbal exchange. The deputy fired at Mr. Casey Goodson resulting in his death. A gun was recovered from Mr. Goodson."
No other officers witnessed the shooting, no officer bodycam footage captured the incident and no civilian eyewitnesses were identified, police said.
Lawyers representing the family say Goodson was neither a suspect nor the focus of any investigation and had no criminal background.
"Casey was not a target of that task force and his death is completely unrelated to that investigation," law firm Walton + Brown said in a statement on Sunday. "While police claim that Casey drove by, waving a gun, and was confronted by the deputy after exiting his vehicle, that narrative leaves out key details that raise cause for extreme concern."
"Casey was shot and killed as he unlocked his door and entered his home," the statement continues. "His death was witnessed by his 72-year-old Grandmother and two toddlers who were near the door. Casey was coming home from a dentist appointment that day. As Casey lay on the ground dying, the unopened Subway sandwiches that he bought for himself and his family sat next to him in a pool of blood. Even hours after his death, the keys that he used to let himself in the house as he was shot and killed hung in the door—a reminder to his family of how close he was to safety."
The family's attorneys say Goodson was licensed to carry a concealed weapon, adding they found it "troubling" that authorities already deemed the shooting to be justified "prior to any investigation taking place and before any information has been released to the family."
"At this point, witness testimony and physical evidence raise serious concerns about why Casey was even confronted, let alone why he was shot dead while entering his own home," the firm added.
Goodson's sister, Kaylee Harper, is demanding answers.
"They [police] are lying!" she wrote in a Facebook post. "My brother literally walked across the yard, walked into the back fence to get to the side door, had his Subway and mask in one hand keys in the other, unlocked and opened the door and stepped in the house before [police] shooting him," Harper wrote.
"If he was such a threat," she added, "why did you wait so long to shoot?!"
Harper later posted a photo of her brother's concealed carry license.
A woman who identified herself as the practice manager at Ohio Dental Clinic replied to one of Harper's Facebook posts, writing: "Casey was our patient and we are devastated to hear what has happened, we were all just with him. He has been our patient for a long time and he was always a light when he came in."
Goodson's other sister, Janae Sanford, also questioned: "If he was waving his gun around why didn't y'all handle it when he parked and got all his stuff out the car" in a Facebook post. "My brother was not a street person he was raised to be a good man and he was ... he didn't rob steal kill or even sell drugs, he worked for his money!"
A Change.org petition 'Demand Justice for Casey Christian Goodson Jr' has so far amassed more than 58,000 signatures. A GoFundMe page set up by Harper has also raised more than $44,000.
The deputy involved has since been taken off duty and is awaiting to be interviewed by Columbus Police.
"At this time, Deputy Meade is not on duty and is awaiting interview by the Columbus Division of Police Critical Incident and Response Team, which is investigating the incident," the Franklin County Sheriff's Office said in a statement.
Columbus Police are leading the investigation as the incident occurred within its jurisdiction, although it did not involve its officers
Goodson died from his injuries after he was taken to Ohio Health Riverside Methodist Hospital.