Who is Cesar Sayoc? Bomb Threat Suspect Arrested After Explosive Devices Sent To Democratic Politicians
Federal authorities arrested a man in Florida on Friday after a number of explosive devices were sent to prominent Democratic politicians and others this week, the Department of Justice said. The suspect was identified at Cesar Sayoc Jr., 56, The New York Times reported.
Public records showed a Cesar Sayoc listed with an address in Aventura, Florida, and a past address in Fort Lauderdale, as well as a past address in New Jersey. Sayoc reportedly had a criminal history and prior arrests. The FBI said DNA evidence and fingerprints helped to make the arrest.
A photo of a white van towed at the scene where the suspect was apprehended showed a vehicle covered in political stickers, including President Donald Trump decals and a presidential seal. The van was found in Plantation, Florida, west of Fort Lauderdale.
At least 11 suspicious devices were sent this week to high-profile politicians and others, including former President Barack Obama, Hillary Clinton and Democratic U.S. Representative Debbie Wasserman Schultz. None of the devices detonated, and no one was injured. The FBI and federal authorities immediately launched a national investigation to determine who was responsible, as heated debate began over divisive political rhetoric.
Sayoc was charged with multiple federal crimes and could face up to 58 years in prison, authorities said on Friday.
Before the suspect's apprehension, authorities said the hunt for the person responsible was focused in Florida, The Wall Street Journal reported. The packages listed the return addresses as that of Wasserman Schultz, a Florida resident.
FBI Director Christopher Wray confirmed during a press conference on Friday the devices were not hoax devices. Wray said 13 IEDs were sent to various individuals, each including six inches of PVC pipe, a small clock, a battery, wiring and "energetic material," or explosives.
"Today's arrest is a testament to the strength of our partnerships and what we can do when we all work together," Wray said.
In the wake of the bomb threats, politicians in both parties called for civility even as heated debate emerged over who might be to blame. Former CIA Director John Brennan, one of the targets of the explosive devices, criticized Trump after the president lashed out at the media.
"Stop blaming others," Brennan tweeted. "Look in the mirror. Your inflammatory rhetoric, insults, lies & encouragement of physical violence are disgraceful. Clean up your act....try to act Presidential. The American people deserve much better. BTW, your critics will not be intimidated into silence."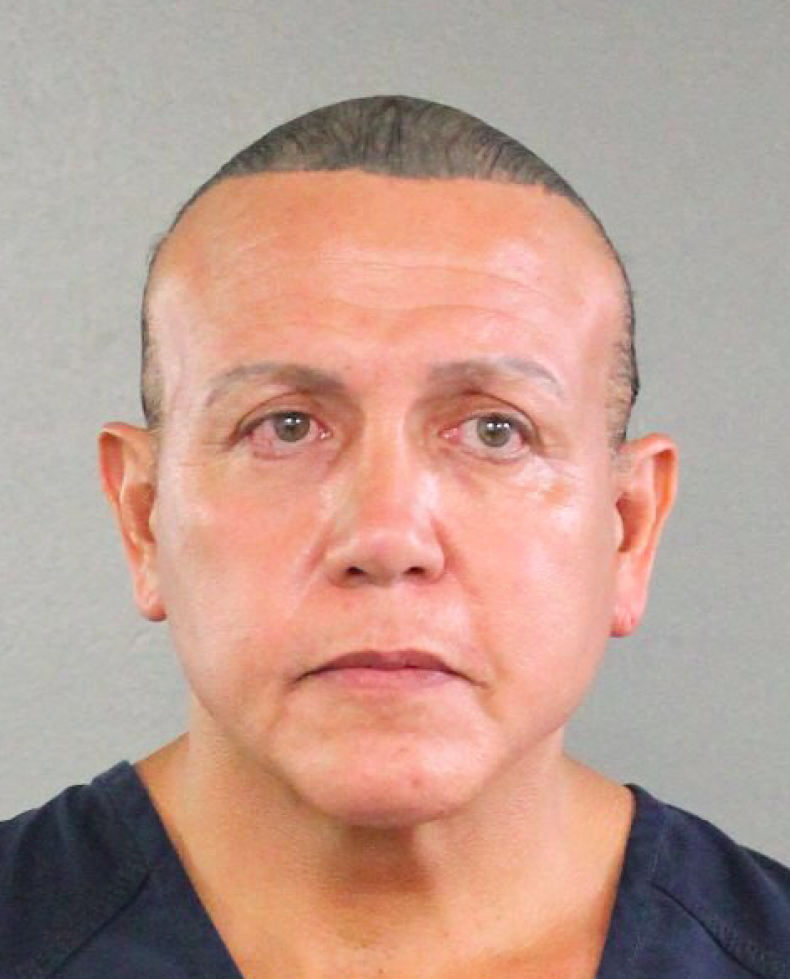 In an event on Wednesday, Brennan also said he believed Trump helped to incite feelings of anger.
"Unfortunately, I think Donald Trump too often has helped to incite some of these feelings of anger, if not violence, when he points to acts of violence or also talks about, you know, swinging at somebody from the press or the media," he said.
New York City Mayor Bill de Blasio called the situation "absolutely" an act of terrorism during a press conference on Thursday.
"It is absolutely terrorism," de Blasio said. "Because it is an effort to use violence to make a political impact, that's the definition of terrorism. The people of New York City are as tough as it gets. New Yorkers refuse to be intimidated."
In a statement sent to Newsweek, Aventura Republican Executive Committeeman Kevin Cooper said the actions described do not speak for the party.
"The alleged actions of this suspect have no place in our community or in our political discussion," Cooper said. "The Republican Party has always been the party of growth, opportunity and progress, and it is shameful that our politicals have gotten to this level. No one should use fear and intimidation to silence free speech. The actions of one individual do not speak for our party or our community."
This is a developing story and will be updated as more information becomes available.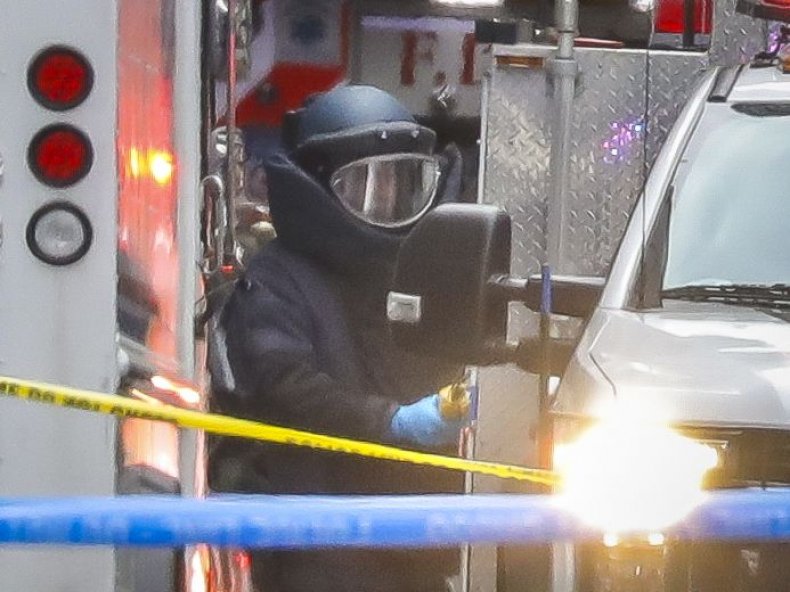 ​