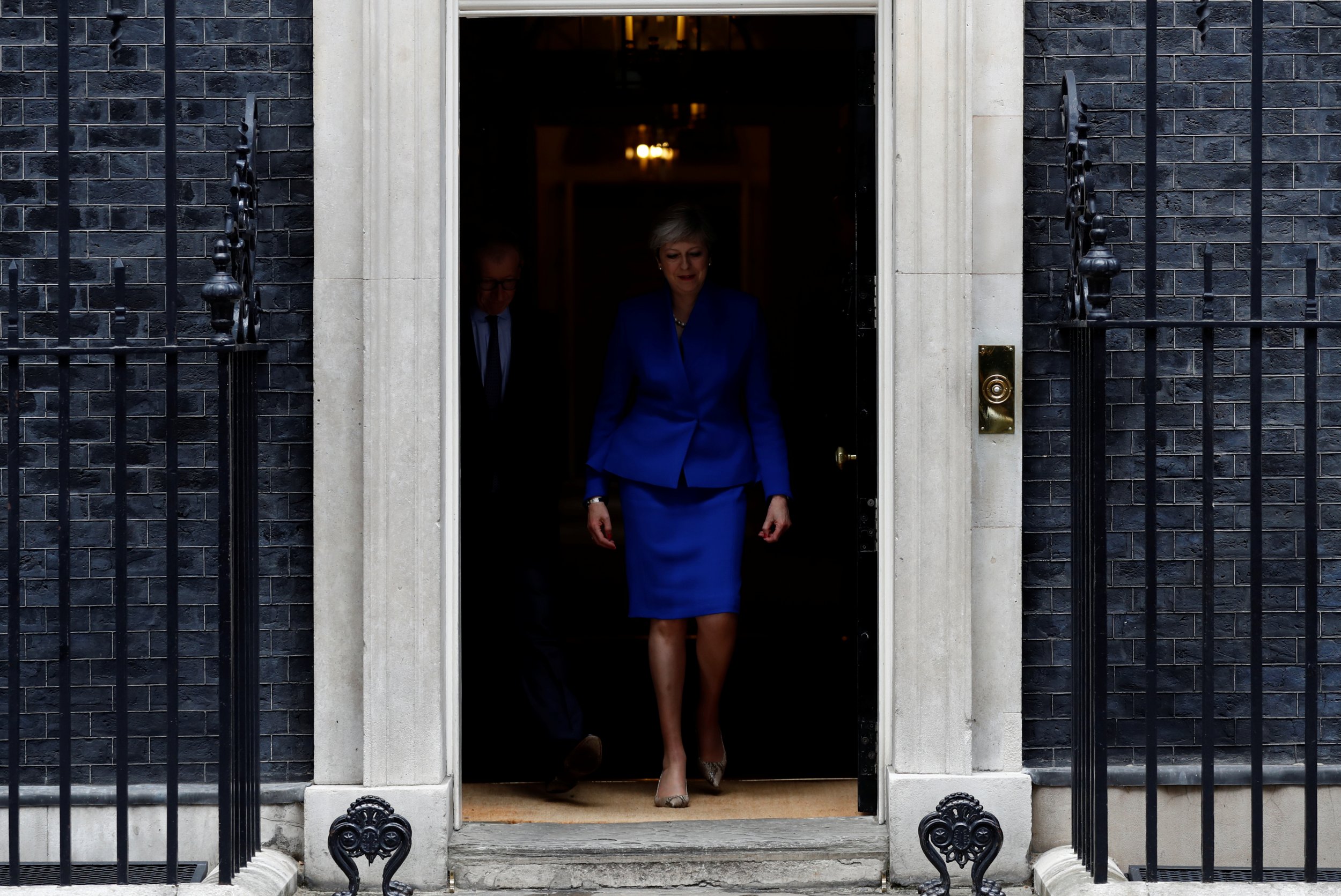 The British election was supposed to make everything easier. Conservative Prime Minister Theresa May called it back in April to bolster her fragile majority and deliver a government that was, in her own words, "strong and stable."
Instead, British politics is about to enter its most unstable phase since the 1970s.
The Conservatives got the most seats in the election, with 318, but fell short of the 326 required for a majority. They will now most likely govern in what is known as a "minority government," where the party relies on other groups to support it, on a vote-by-vote basis.
The last minority government in Britain was that of the Labour Party in 1974. (That lasted mere months before Labour had to call another election.)
Speaking in Westminster on Friday, May confirmed that the government would strike a deal with the conservative Northern Irish Democratic Unionist Party (DUP). The party is anti-separatist, meaning they see Northern Ireland as part of Britain. "We will be able to work together in the interests of the whole United Kingdom," she said.
Details of that deal are not yet known, but the party takes a hardline right-wing stance on issues like gay rights and supports Britain's departure from the European Union.
May could also still choose to formalize that deal into a full coalition arrangement, in which both parties would govern together. That would give them a tiny majority of two seats in parliament.
Related: Who could take over from Theresa May as British prime minister?
As it stands, May remains prime minister. But expectations for the election campaign were sky-high—at one point polls pointed to the Conservatives earning a majority of over 100. The disappointing result means May is likely to face significant challenge to her authority from within her own party.
She may ride it out, and made sure to finish her speech on Friday with a jaunty "let's get to work." But senior Conservatives like Boris Johnson, the foreign secretary, or Amber Rudd, the home secretary, could be well-placed to take over if she falls.