WHO Chief 'Appalled' Countries Considering Booster Shots as Others Face Shortages
The head of the World Health Organization (WHO) said Wednesday that he was "appalled" that a prominent association of vaccine manufacturers stated there was enough COVID-19 vaccine supply to provide both booster shots in wealthier countries and initial vaccines to countries lacking enough doses, the Associated Press reported.
WHO Director-General Tedros Adhanom Ghebreyesus called for the wealthier countries considering third shots to stand down on offering boosters until the end of the year.
"I will not stay silent when companies and countries that control the global supply of vaccines think the world's poor should be satisfied with leftovers," he said during a news conference.
The WHO head previously issued a call for a "moratorium" on booster shots until the end of September. However, several countries, including the U.S., are still planning to give or already offering third shots available to populations vulnerable to the virus.
For more reporting from the Associated Press, see below.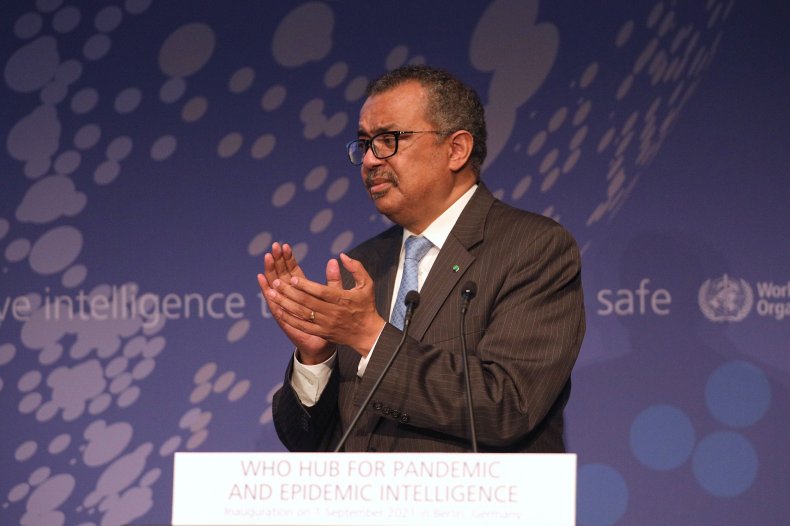 Some 300,000 people in France have signed up to receive a third COVID-19 vaccine shot since the government started offering them a week ago.
Prime Minister Jean Castex says France will start a booster shot program in nursing homes next week.
While some health officials have argued against booster shots until more of the world is vaccinated, France is recommending people with pre-existing health problems and those over 65 receive a third shot six months after their second dose.
According to French government statistics, 88 percent of people 65 and above are fully vaccinated. Across all age groups, 68 percent are fully vaccinated and 73 percent have had at least one dose.
The European Union's infectious diseases agency last week played down the need for booster shoots, urging countries to push ahead with their primary coronavirus vaccination programs.
France's fourth surge of infections has been receding in recent weeks as the government has stepped up vaccination efforts.
COVAX, the U.N.-backed program to get vaccines to the neediest people in the world has again scaled back its target to ship doses this year, projecting about 1.4 billion doses will available through by the end of the year.
Gavi, the Vaccine Alliance, says the COVAX program that it runs has faced setbacks. Those include export restrictions from hard-hit India, a key producer of vaccines, as well as regulatory hurdles for some vaccine candidates and manufacturing troubles elsewhere.
Still, Gavi says COVAX deliveries are ramping up significantly and another 1.1 billion doses are expected to become available beyond the 330 million doses it has already delivered. Most of the 1.4 billion doses are destined for the poorest developing countries.
Gavi had originally projected 2 billion doses could be shipped through COVAX this year, then in July lowered that projection to about 1.8 billion. Rich countries and others with vaccine production capabilities like Russia and China have already shipped billions of doses to their people, and the World Health Organization has repeatedly insisted that poor countries and health care workers in some places need better access to help stop new variants from emerging.
A top pharmaceutical industry association on Tuesday projected 12 billion doses will be produced this year. However, WHO officials say many are not being shipped where they are needed most.