Who is Chris Collins? Donald Trump's First Congressional Supporter Arrested by FBI on Insider-Trading Charges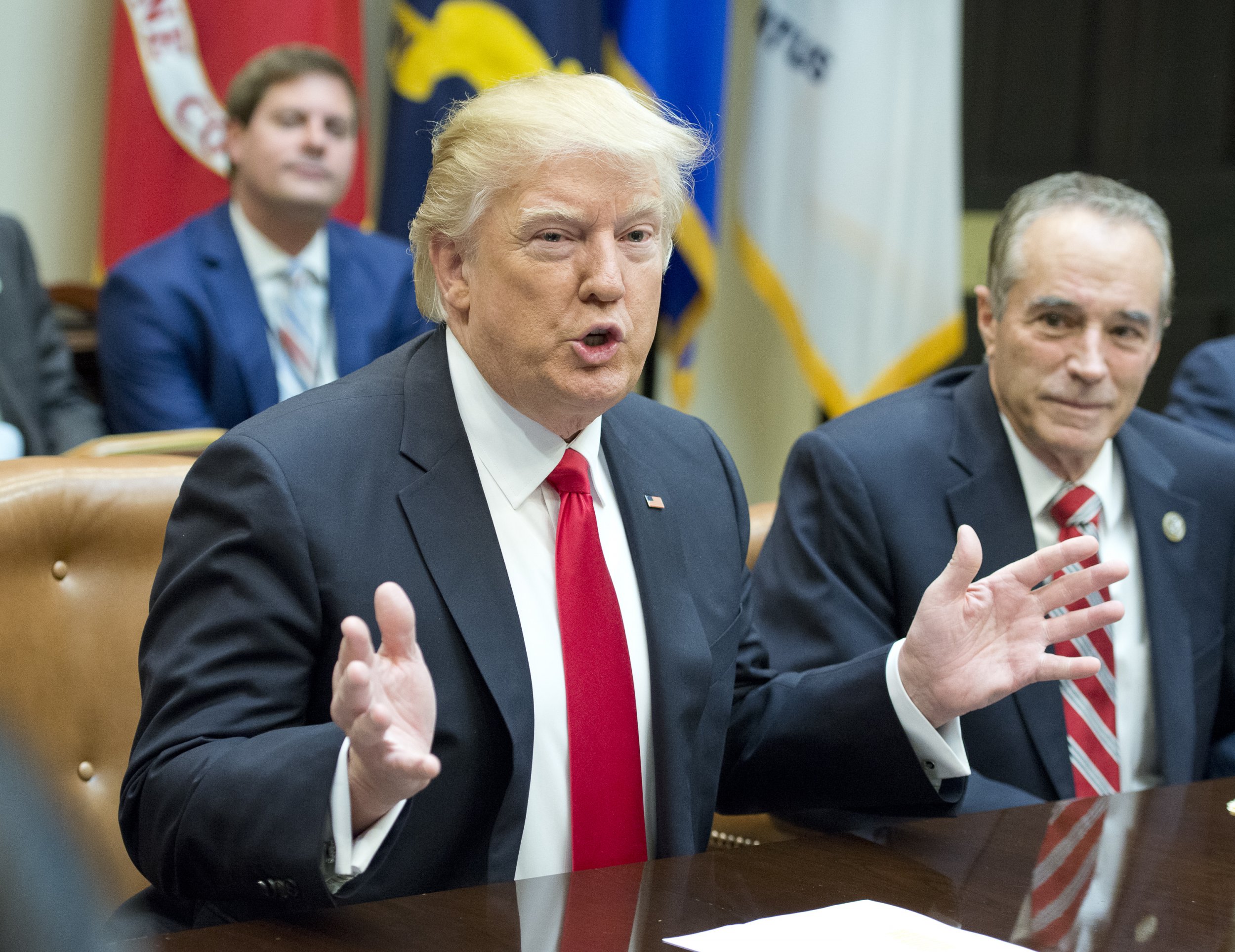 Representative Chris Collins, of New York, the very first congressman to endorse President Donald Trump's campaign, was arrested Wednesday by the FBI on charges of securities fraud, according to an indictment filed against him.
The charges against Collins, filed in the Southern District of New York, claimed he was part of a scheme to sell off stock of biotech firm Innate Immunotherapeutics in June 2017. Collins's son, Cameron, was also charged, as was Stephen Zarsky. The trio have been accused of engaging in sales of Innate stock after the congressman fed them information about a failed trial of a drug meant to treat multiple sclerosis.
Chris Collins, who was on Innate's board, learned of the failed trial and "violated the duties he owed to Innate by passing material, non-public information regarding the drug trial results to his son…so that Cameron Collins could use that information to make timely trades in Innate stock and tip others," the indictment read.
The sales, which also involved six other unnamed and uncharged co-conspirators, allowed the congressman, his son and Zarsky to avoid more than $768,000 in losses. When the failed drug trial was released to the public, Innate stock plummeted by 92 percent, according to the indictment.
"We will answer the charges filed against Congressman Collins in Court and will mount a vigorous defense to clear his good name. It is notable that even the government does not allege that Congressman Collins traded a single share of Innate Therapeutics stock," attorneys for Collins said in a statement.
Collins's alleged illegal trading practices were subject to scrutiny by Congress last year. In March 2017, the Office of Congressional Ethics first began to look into his trading and its review was then sent to the House Ethics Committee in July 2017, according to CNN.
The ethics committee started a review of Collins and his handling of Innate stock a year ago.
"There is a substantial reason to believe that Representative Collins shared material nonpublic information in the purchase of Innate stock, in violation of House rules, standards of conduct, and federal law," the committee said in a statement.
Collins became the first Republican to back Trump's insurgent candidacy in February 2016, as the president began to pick up primary victories. Many establishment GOP lawmakers were resistant to endorse Trump while he took over the party and earned the presidency.
"We need a chief executive, not a chief politician," Collins said of Trump. "Donald Trump is the individual as president that can lead this country and reclaim our great state and provide a bright future for our children."
The Republican Collins, 68, was elected to New York's 27th District in 2012 and currently serves on the House Energy and Commerce Committee.