Who Is Chris Wallace? Fox Anchor, a Registered Democrat, First Asked Trump About Presidential Ambitions in 1988
Fox News anchor Chris Wallace will moderate tonight's presidential debate at Case Western University in Cleveland—the first of three matches between President Donald Trump and his Democratic opponent Joe Biden.
Wallace is no newcomer to the national stage. He became the first Fox News journalist to moderate a general election presidential debate in 2016.
Son of 60 Minutes correspondent Mike Wallace and stepson of the former president of CBS News Bill Leonard, he is a veteran journalist who worked at NBC News for 14 years before leaving for ABC News, where he was a senior correspondent for another 14 years. Wallace joined Fox in 2003.
The host of Fox News Sunday, Wallace, unlike some of his colleagues, has been known to irritate the president, who is well-supported by the network.
The two have been critical of one another in the past, with Wallace declaring Trump to be "engaged in the most direct sustained assault on freedom of the press in our history" and Trump calling the anchor "nasty & obnoxious" on Twitter.
But Wallace isn't intimidated by Trump's criticism of his work. In fact, he has said the president's disapproval is an indication he's doing his job well.
"I have been in the business a half century, and I have been attacked by all sides," Wallace told Deadline earlier this year. "Generally speaking, I think it is an indication that you're doing your job. I mean I'm not in this to make friends. I am in this to do the best reporting that I can do."
Wallace first asked Trump in 1988 about a potential presidential run during the Republican National Convention. During Trump's first convention, Wallace asked Trump about a future career in politics, noting that Trump had previously said he would win a presidential election if he ran.
"Well, I think I'd have a very good chance. I mean I like to win. When I do something, I like to win. I like to do well and I think I would have a pretty good chance," Trump told Wallace.
Trump has since reiterated this idea amid increasing fears among Democrats that he will not agree to a peaceful transition of power if he were to lose reelection.
The president echoed his comments in a recent interview with Wallace, saying, "I'm not a good loser. I don't lose too often. I don't like to lose."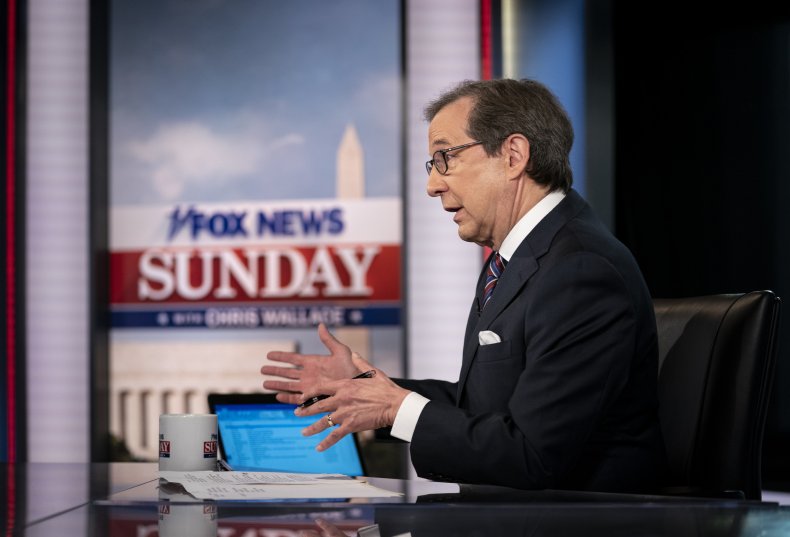 The two also met when Wallace moderated the third presidential election in 2016 between Trump and Democrat Hillary Clinton, an appearance that was well-received.
Wallace has been known to provoke both political sides. During the 2016 debate, he moderated, he was seen pressing Clinton on late-term abortions and Trump on overturning Roe v. Wade.
"I was not just representing myself and my show, but my news organization in a way that I suspect that most of my colleagues at the other debates' networks didn't necessarily feel," he told the Los Angeles Times shortly after the debate.
"I had to do the job that I do and that a lot of my colleagues do every day: to show people who take the easy way out and just dismiss Fox News and [say] that they don't understand what we do everyday and the kind of journalism we practice," he added.
Recently, Wallace clashed with Trump in a Fox News interview on July 19, after Wallace fact-checked the president a number of times on the coronavirus pandemic. On two occasions, Trump asked his staff to bring him fact sheets—after Wallace disputed that the U.S. has one of the lowest COVID-19 mortality rates in the world and that Biden wants to "defund the police."
However, Wallace has said that he does not plan to fact-check Trump and Biden in real time on Tuesday—a position he took similarly four years ago when he said it was not his job "to be a truth squad."
"One of these two people is going to be the next president of the United States and my job is to be as invisible as possible," he said during a Fox News segment on Sunday. "I'm trying to get them to engage to focus on the key issues, to give people at home a sense of 'why I want to vote for one versus the other,' but if I've done my job right, at the end of the night people will say, 'That was a great debate…Who was the moderator?'"
Frank Fahrenkophf Jr., the co-chair of the Commission on Presidential Debates, defended Wallace's stance, telling CNN's Brian Stelter, "the moderator is the facilitator."
"When we choose moderators, we make very clear to them that there's a vast difference between being a moderator in a debate and being a reporter who is interviewing someone," Fahrenkophf Jr. said on Sunday.
On Tuesday night, Wallace is expected to grill both Biden and Trump on the country's racial tensions, the coronavirus pandemic, the Supreme Court and the economy.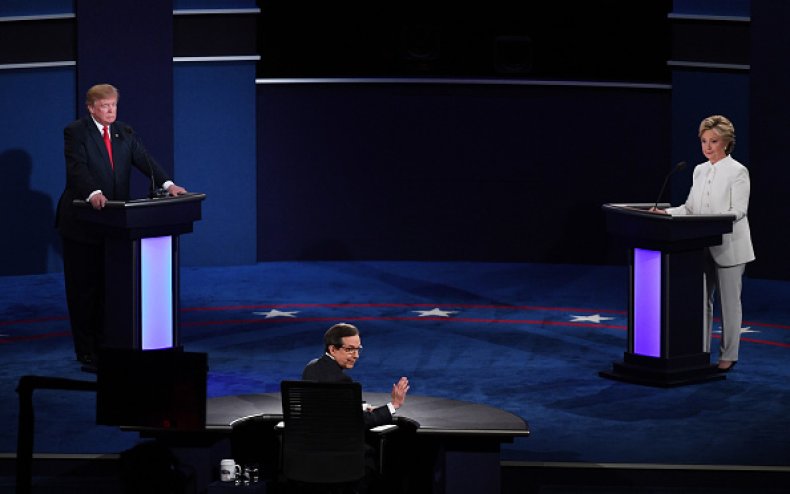 Wallace also breaks from the Fox News group when it comes to party affiliation. Unlike the majority of journalists who avoid tying themselves to one party, the veteran journalist is a registered Democrat in Washington, D.C., which he has argued "is purely pragmatic and based on his desire to participate in local elections," according to an interview with The Washington Post back in 2006.
Wallace has said he has cast votes for both Democratic and Republican candidates in presidential contests.
Although some viewers are skeptical of Wallace's affiliation with Fox News, a network known for their conservative audience, the anchor doesn't see his network tied to the president.
"If Donald Trump loses and Joe Biden is elected in November, Fox News will go on," Wallace told The New York Times in June. "The Trump era will be over, but Fox News will go on and the opinion side will push other issues and other people."
Wallace has been known to be a hard-hitting interrogator, not only on U.S. politicians but also leaders of other nations. His 2018 interview with Russian President Vladimir Putin earned Fox News its first Emmy nomination.
As Wallace takes to the stage for Tuesday's debate, he will play a critical role in setting the tone for the subsequent presidential debates. With Election Day five weeks away, viewers will be tuning in to see Trump and Biden face off for the first time and a moderator who will be fair to both candidates.