Who Is Chrissy Chambers? YouTube Star Wins Landmark Revenge Porn Case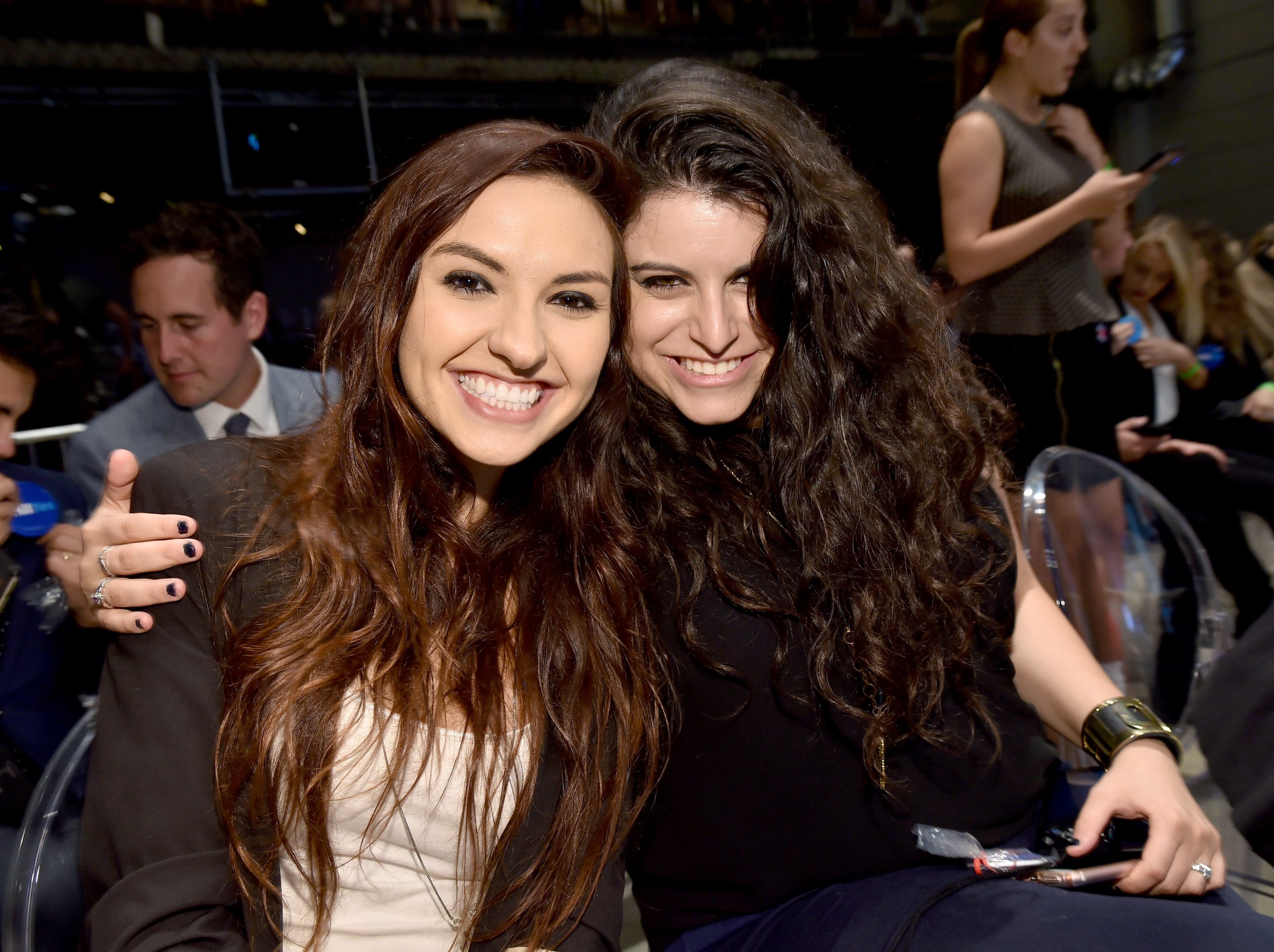 Chrissy Chambers, a YouTube musician with half a million followers, won a four-year legal battle against a man who released revenge porn of her on Thursday.
This is the first civil case of its kind to be brought in England and Wales, according to the Guardian. Chambers sued her ex-boyfriend for "harassment, breach of confidence and misuse of private information." He posted a secret sex tape of her online without her consent.
"There's not an area of my life it hasn't touched," Chambers told BBC News, echoing the feelings of many survivors in the aftermath of revenge porn. "It has affected my life in every way imaginable, and I'm sure it will continue to for the rest of my life," she said.
Chambers met her ex-boyfriend when she was just 18. He was a British man several years her senior who moved to America to be with her.
"He was jealous and controlling," Chambers told the Telegraph in 2015. "Even having a conversation with another man could make him angry."
When she broke up with him, the two got drunk and soon after, he moved back to the U.K. Four years later, when 22-year-old Chambers was a successful YouTube star in a happy and healthy relationship with a woman, Bria Kam, her ex-boyfriend released a video from the night of their breakup.
"He filmed it in a malicious way that hid his face and showed me in a very vulnerable and intoxicated state," she told the Telegraph. "I was visibly unable to consent."
Revenge porn, which is when nude images or videos of someone are shared online without his or her consent, is illegal in the UK and in 38 states in the U.S. But when Chambers's ex-boyfriend released the tapes in the UK, the law hadn't been passed yet.
"I was here in the UK the day the law passed, and we went to the police to try and get criminal charges," Chambers told the BBC. "They said the statute of limitations on my case had long passed, and I was not going to be able to pursue criminal charges."
But Chambers didn't let it rest. She crowdfunded enough money to take her ex to civil court.
"I won monetary damages from my ex, as well as being assigned copyright to the videos," she said. "That was the most important piece of the puzzle, because if these videos are ever shared again I can now go to the websites directly and submit takedown notices or pursue legal action."
But during those four-and-a-half years, Chambers lost followers who said they looked up to her and couldn't support her because of the content of the videos. It affected her reputation and her mental health.
The experience left Chambers with post-traumatic stress disorder, alcohol abuse, depression, anxiety and night terrors, outcomes that are very common among revenge porn survivors, according to a BISCMI 2016 study.
Chambers isn't alone. About one in every 25 Americans is threatened with or is a victim of revenge porn. It's happened to Jennifer Lawrence, Kate Upton and dozens of other high-profile women, but it also affects roughly 10 million Americans, according to a 2016 study published by the Data & Society Research Institute.
"The real victory for me was getting justice and setting a precedent for others," Chambers said. "Justice can be served. I finally learned that there was a light at the end of my tunnel. Don't give up hope."