Who Is Christian Adam? YouTuber Speaks on Fake Travis Scott Cheating Photos, Kardashian Reaction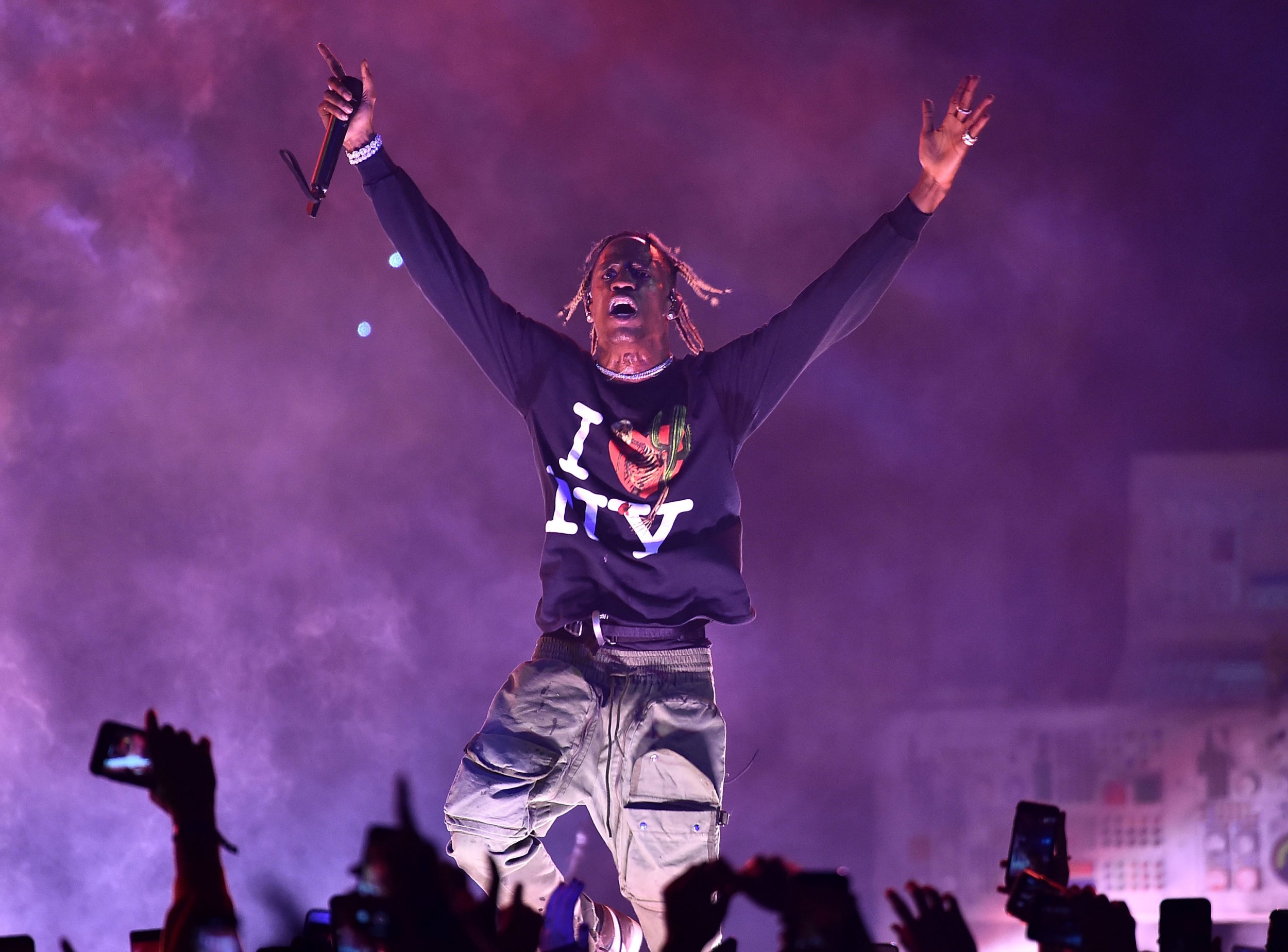 The internet was confused when a photo that seemingly showed Travis Scott with a woman who wasn't Kylie Jenner surfaced on Monday, but as Scott clarified at the start, the photo was fake. The person responsible, YouTuber ChristianAdamG, real name Christian Adam, came forward to claim the photo's viral success and explained exactly why he did it.
Christian Adam is a 20-year-old YouTuber who lives in the Bahamas, according to his YouTube page. He creates a variety of YouTube videos, from a series called, "I Tried To," where he's attempted being homeless and being Travis Scott, to videos on how to perfect natural curls. He has 329,001 YouTube subscribers and over 51,000 Instagram followers.
The Kardashian family isn't happy about the photo and Adam's decision to mess with the personal life and reputation of a family. Scott and Jenner welcomed their first child, Stormi, in February. Adam doesn't know if the family is angry with him or the media for running with his fictitious story.
"Let me ask this: Are the Kardashians really mad at me? Or, mad at the HUGE media outlets for picking up a story and running with it saying it's Travis Scott?" the YouTuber said in an interview Thursday with InTouch.
The YouTuber used the photo as a sort of social experiment. They claimed they never captioned the photo, or used Scott's name with it. Instead, the internet was quick to assume the photo was of the SICKO MODE rapper.
"When I created that video I made it with a message," he said. "I stand by that. When I took that photo and put it out there, I NEVER once said it was Travis Scott. The picture was originally posted with NO caption. The world spun it and said it was him. There…proving my point. Dear world, stop believing everything you see online."
As soon as the photo surfaced, and people assumed it was Scott, Scott maintained the photo was not him. "Trolls always wanna create some fake shit to destroy real love," he wrote on his Instagram story Monday. "GOING OVERBOARD TO MAKE SHIT LOOK LIKE IS NOT IS EVIL. I hate acknowledging shit. But quit try to take joy from shit that's good. I pray god blocks out all evil." He also posted captions on the fake photo via Instagram, which referred to the love he has for Jenner, his "wifey," which he's known to call her.
Jenner spoke on the video in her Instagram story on Wednesday. "Idk if this is really a social experiment to some people but you're messing with real people, real relationships, real family," she said. "I'm happy my relationship is strong because this is getting out of hand. The internet scares me sometimes for real."
Kim Kardashian and Khloe Kardashian also chimed in with disgust on their Twitter accounts.