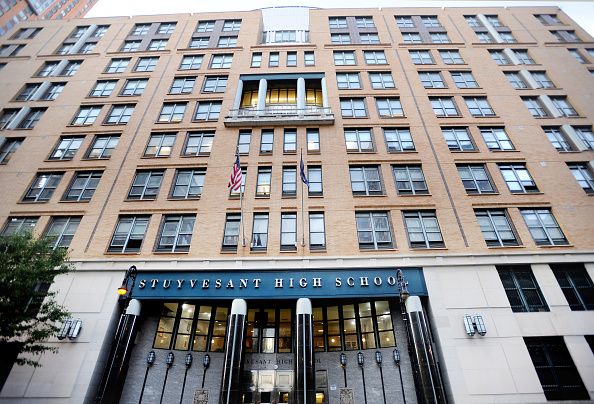 A former Manhattan high school librarian will spend the next 15 years in prison for conspiring to kidnap, rape and murder women and children.
Manhattan Federal Court Judge Paul Gardephe handed the ruling to Christopher Asch, 65, on Monday, deeming him "a danger to the community." Asch's attorney did not respond to Reuters's immediate request for comment.
Authorities initially arrested Asch, who used to work at the elite Stuyvesant High School, in April 2013 following investigations into the "cannibal cop" case of former NYPD officer Gilberto Valle. Valle was found guilty the month prior—though later released from prison—for plotting to kidnap, kill and eat women.
Asch, along with New Jersey mechanic Michael Van Hise and Richard Meltz, a former Veterans Affairs hospital police chief, used the same forum Valle frequented, called DarkFetishNet, where individuals share their deviant sexual fantasies. The three conspired to rape and murder Van Hise's wife, sister-in-law and sister-in-law's children, who were under 10 years old.
Asch also responded to a scheme embedded by an undercover FBI agent to target another woman, and allegedly later provided the agent with a taser gun, ski mask and documents detailing a "leg-spreader" device, among other things. He was convicted of charges of conspiring to kidnap, rape and kill in March 2014, and could have received a life sentence.
Both Asch and Van Hise appealed their convictions. Meltz received a 10-year sentence in 2014 after pleading guilty.
A West Village resident, Asch had worked in New York City schools since 1989 before becoming a tenured employee at Stuyvesant High School in 2002. While working as a school librarian, Asch, who is openly gay, was arrested and charged in 2009 for allegedly touching and sexually harassing four male students, according to the Spectator.
An arbitrator had suspended him without pay from city schools for six months, but all criminal charges were dropped that October after the District Attorney's office deemed his actions had not been "sexual in nature" or intended to harm students.
Asch was later reassigned to the High School of Art and Design in Manhattan, the Spectator reported. He retired in July 2012.