Who Is Collin Martin? Minnesota United Midfielder Becomes First Openly Gay Professional Male Athlete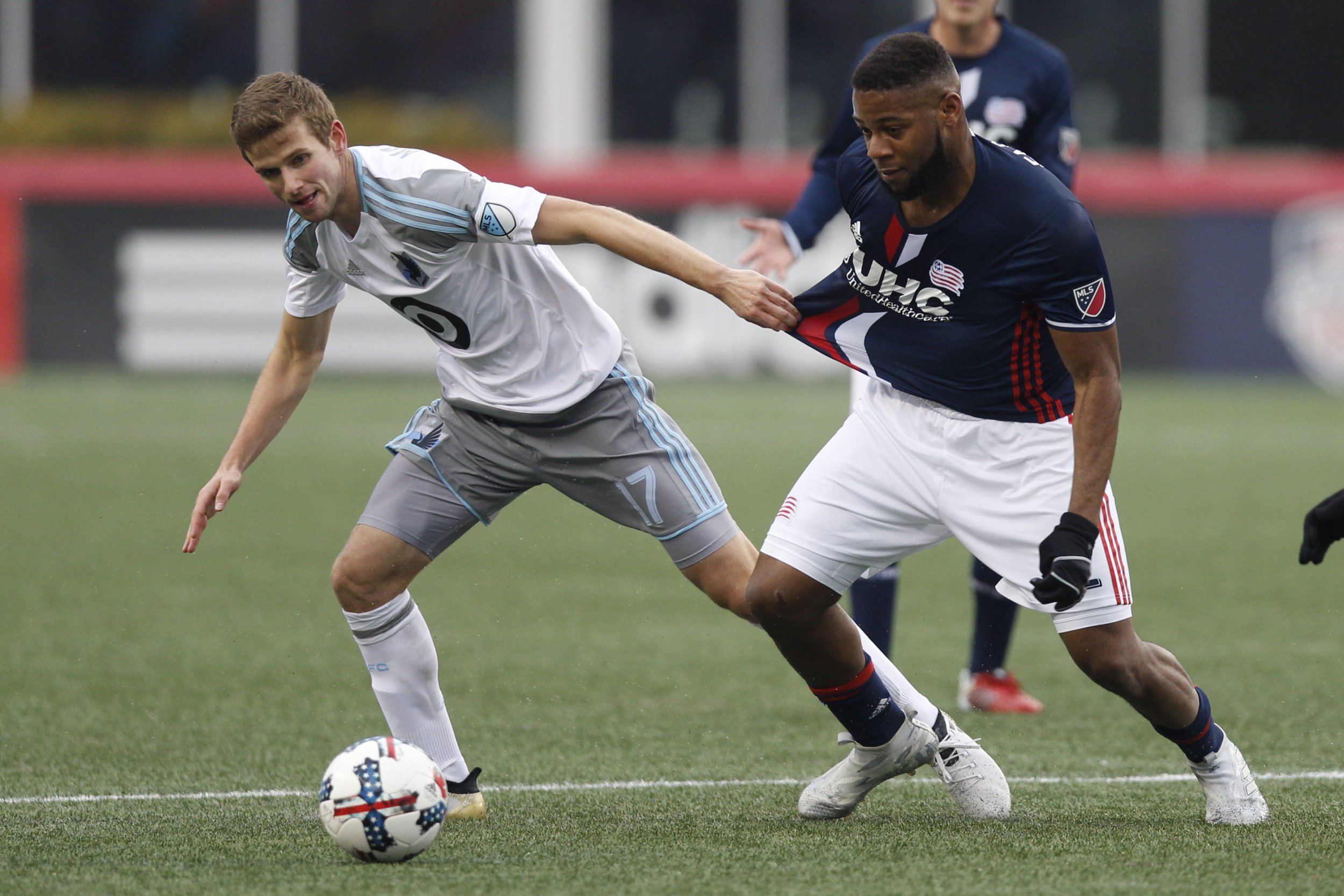 Minnesota United midfielder Collin Martin revealed he was gay on Friday, shortly before the MLS team were due to celebrate Pride Night.
The 23-year-old took to social media to make the announcement, revealing he had been out as gay for "many years" to family, friends and teammates.
"I have been out as a gay man for many years to my family and friends, and this includes my teammates," he wrote in an Instagram post, captioning a picture of him draped in a rainbow flag, the symbol of the LGBT community.
"Today, I'm proud that my entire team and the management of Minnesota United know that I am gay.
"I have received only kindness and acceptance from everyone in Major League Soccer and that has made the decision to come out publicly that much easier. As we celebrate Pride night, I want to thank my teammates for their unconditional support for who I am."
Martin's decision is historic as he becomes the only current professional soccer player in the world—and the only athlete across all the five major U.S. leagues—to reveal that he is gay. Coming out as gay remains a taboo subject across the majority of sports, with few choosing to do so and even fewer opting to do so while still playing.
The Minnesota United star said he hoped his choice would inspire other gay athletes to come out.
"In light of my experience as a professional athlete, I want to take this moment to encourage others who play sports professionally or otherwise to have confidence that sport will welcome them wholeheartedly," he added.
"June is Pride month, and I am proud to be playing for Pride, and to be playing as an out gay man."
The Maryland native is in his second season with Minnesota, after four seasons with D.C. United, the team that gave him his MLS debut back in 2013.
Martin first joined the Washington-based team in 2009, when he was selected by the D.C. United Academy as a 14-year-old in the under-16 category.
In his second season, his 13 goals inspired the team to top its group in the U.S. Soccer Development Academy, earning him a promotion to the under-18 side, where he scored 11 goals in his first season.
The 23-year-old, who earned All-ACC Freshman Team honors during his time at Wake Forest, left D.C. in 2016 when he was traded to expansion team Minnesota United.
The attacking midfielder has seen a lot more action in Minnesota and has already racked up 17 MLS appearances in two seasons, two more than in his four seasons in D.C. combined.