WHO Says COVID-19 Is Bringing Out the 'Best and Worst of Us' As Essential Workers Around the World Are Attacked Doing Their Job
The World Health Organization's (WHO) emergencies director said the coronavirus pandemic is "bringing out the best and worst of us" during condemnation of attacks on healthcare workers around the globe.
Michael Ryan said the WHO had recorded more than 35 "quite serious" incidents in 11 countries in April involving attacks on individuals and groups.
He said some coronavirus patients had also been assaulted, adding that the attacks were often overreactions from ill-informed communities.
Ryan said other issues had arisen around the profiling and targeting of ethnic minorities amid the pandemic.
"COVID-19 is bringing out the best in us, but it's also bringing out some of the worst," Ryan said during a news briefing on Wednesday.
"It's bringing out reactionary groups, it's enhancing discrimination and in some way we're seeing the facilitation of extreme responses in which people feel empowered to take out their frustrations on individuals who are purely trying to help and help the communities.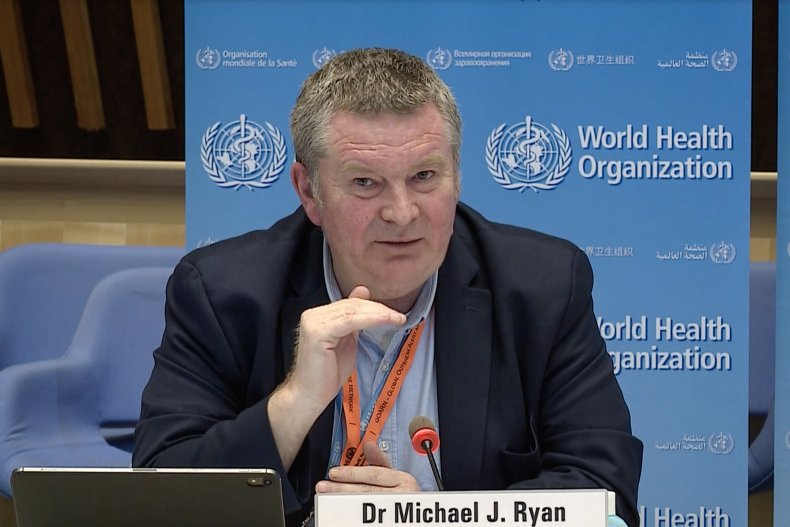 "So I think we have to be sensitive to the fact that sometimes this happens because of misunderstanding and lack of information and education and then other times this is senseless acts of violence and discrimination that must be resisted."
He added: "We also need to be sure that our words as leaders are condemning and not facilitating and enabling such behaviors."
In some cities around the world, doctors, nurses and other essential workers have been hailed as heroes, with people cheering and clapping for them from their doorsteps, windows or balconies.
But as well as risking their lives by exposing themselves to the virus, some have been physically attacked while on duty or during their commutes by those fearing they are spreading COVID-19, the disease caused by the novel coronavirus.
In the U.K., the tragic story of a train ticket office worker who lost her life after she was spat at while working at London's Victoria Station made headlines this week.
Belly Mujinga, 47, died of coronavirus on April 5—two weeks after a man claiming to be infected with the virus spat at her on the station's concourse.
In Mexico, at least 21 nurses across the country have been assaulted by those accusing them of spreading coronavirus. Some said they have been barred from public transport because of the job they do.
Fabiana Zepeda Arias, the chief of nursing programs for the Social Security Institute in Mexico, told The New York Times that many healthcare workers had taken to changing out of their uniforms while traveling to avoid becoming a target.
Meanwhile, in India—where Prime Minister Narendra Modi has extended a nationwide lockdown until May 17—healthcare workers have been verbally and physically abused simply for caring for coronavirus patients.
In one incident captured in a video that went viral, two female doctors in protective gear were chased by a mob throwing stones in the city of Indore.
Attacks on healthcare workers have also been reported in the U.S. A Chicago nurse was punched in the face while traveling home on a bus following a shift at Northwestern Memorial Hospital.
Quindrell Yarbrough, 29, allegedly attacked the 31-year-old nurse after accusing her of coughing at him, the Chicago-Sun Times reported. Surveillance footage showed she had coughed into her elbow.
This infographic, provided by Statista, shows the countries with the most COVID-19 cases as of May 14.