Courtney Roland: Texas Sports Reporter Found 'Unharmed' After Going Missing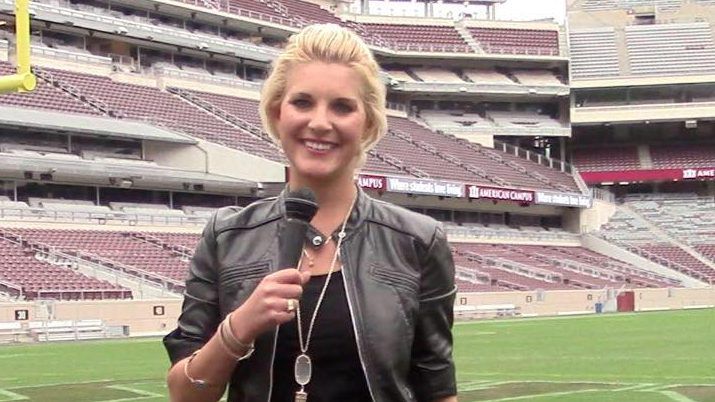 A Texas journalist who was reported missing Saturday has been found safe and apparently unharmed, police said.
Courtney Roland, 29, a sports reporter for AggieYell.com, had texted her roommate, Autumn Vara, on Saturday, writing that a man she had seen in a Walgreens earlier had followed her home in a blue truck before speeding off.
She did not show up to meet Vara later as the pair had planned and police launched an appeal for information on her whereabouts. She was last seen in a mall in the Galleria area late Sunday afternoon, police said.
Houston police said Monday they had found Roland.
"Our officers have found Ms. Roland in the Galleria area. She appears unharmed. She'll be taken to an area hospital for an evaluation. We are not providing the location where she was found or hospital at this time. More info to follow," tweeted Houston Police Monday morning.
Earlier, Roland's Jeep Cherokee was found in a parking lot early Monday morning with Roland's phone inside, NBC affiliate KHOU.com reported. Her purse with an iPad, computer and credit cards were found at the Galleria mall where she had been seen earlier.
Roland graduated from Texas A&M University in 2010 with a degree in journalism, before going on to work as a sports reporter.