Who Is Craig Gore and Why Was He Fired From Christopher Meloni's 'Law & Order' Spinoff?
The upcoming Law & Order: Special Victims Unit spinoff starring Christopher Meloni is already off to a rocky start. Co-executive producer Craig Gore has been fired from the NBC crime drama after statements he made online following the protests that erupted nationwide after the death of George Floyd. Gore threatened to unleash gunfire on any "looter" who stepped onto his West Hollywood estate.
About a month ago Gore announced on Facebook that he was moving on from Chicago P.D. to another cop drama. But now his tenure with the Law & Order brand has come to an abrupt end. Though Gore has scrubbed his social media accounts the internet found a way of remembering his controversial statements. Drew Janda, an associate producer at NBCUniversal, called out Gore for being a "proud boy," a reference to the far-right neo-fascist organization.
Janda shared screenshots Gore posted including an image of himself wearing tactical gear and holding a military rifle. He threatened to open fire on the looters, who reportedly ransacked a Rite Aid store on Sunset Blvd, in Hollywood's Gower Gulch Plaza, per NBC Los Angeles.
Gore tweeted, "Sunset is being looted two blocks from me.You think I won't light motherf***ers up who are trying to f**k with my property I worked all my life for? Think again."
Gore's comments were also met with backlash from Twitter users. @GroseClaudia argued assault weapons are for "hunting humans. They are for no other purpose. He was going to hunt people. Not protect but blow them up. Make them gone."
Yesterday afternoon, Dick Wolf, the executive producer behind the Law & Order franchise, released a brief statement through Wolf Entertainment's social media channel. "I will not tolerate this conduct, especially during our hour of national grief. I am terminating Craig Gore immediately."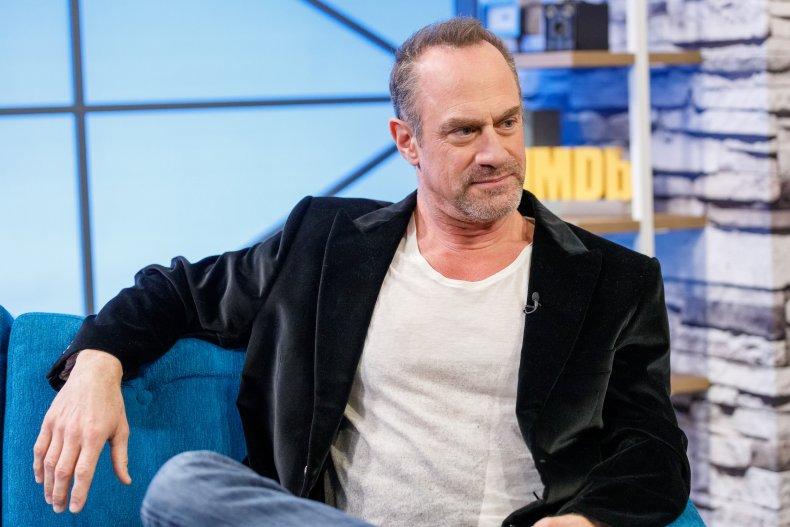 Not only did Wolf terminate his contract, Gore was also let go from his talent agency, Paradigm. A spokesperson told Deadline. "We condemn his post in the strongest possible terms."
Though Meloni is an actor on the untitled NBC show, he has never met Gore. That same day, Meloni tweeted, "I have gotten no word on any hirings. I have no idea who this person is or what they do."
About three months ago, NBC granted an 13-episode order for the new Law & Order crime drama. After leaving SVU back in 2011, Meloni has signed on to reprise his role as detective Elliot Stabler. The spinoff would take place after the events of season 12, when Stabler retired from the police force.
A representative for Matt Olmstead, the showrunner behind the upcoming spinoff, has not responded to Newsweek's request for comment.