Who Is Damon Herriman? Same Actor Plays Charles Manson In 'Mindhunter' and 'Once Upon A Time In Hollywood'
Charles Manson may be dead, but his twisted legacy lives on in pop culture. The summer of 2019 has brought a series of Manson-inspired films, podcasts shows and more, and one name has come up twice in the collection of retellings: Damon Herriman.
Herriman played Manson in both the Netflix series Mindhunter and the Quentin Tarantino film Once Upon A Time In Hollywood, which were released within a month of each other. The actor's chops and likeness were apparently enough to land the villainous role in two of the summer's hottest releases.
It's undeniable that Herriman in the role of Manson does look the part. His long, wavy hair in both Mindhunter and Once Upon A Time In Hollywood is the quintessential picture of Manson, even though in his later years, Manson cut his hair short. He also sports a nearly identical beard, and the poor-taste swastika Manson tattooed on his forehead in prison for the role in Mindhunter.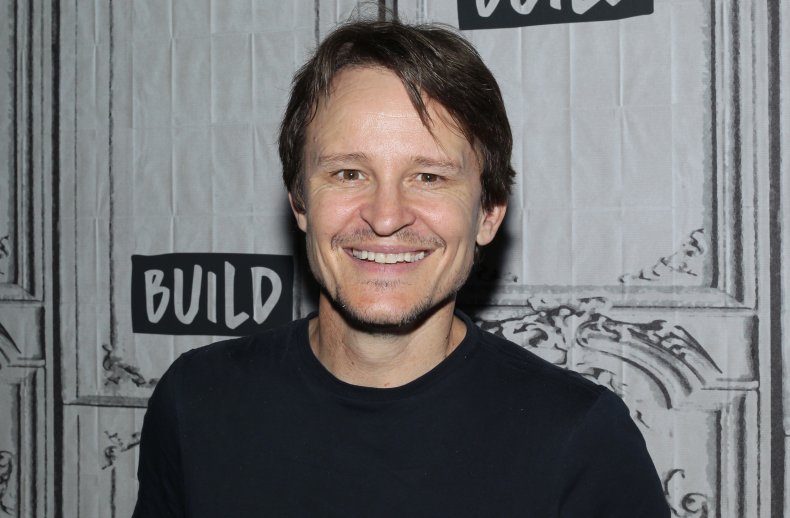 In the two roles, Herriman plays Manson at different points in his life. Once Upon A Time In Hollywood features Manson as the puppeteer for the Sharon Tate murders. He's young, charismatic and successful at manipulating those around him. So manipulative, in fact, that the people who trusted him would kill without question.
In Mindhunter, however, Manson is behind bars for the murders of a handful of people in both the Tate household and the LaBianca house, which resulted in the death of a couple just a few nights after the infamous Tate murder. Manson didn't actually kill anyone himself, but his role as the mastermind quickly landed him in prison for the gruesome crimes.
While Once Upon A Time In Hollywood simply looks at Hollywood in the late 1960s, as well as the Tate incident (with many liberties taken in the ending), Mindhunter hosts a dramatized evaluation of serial killers and other manipulative killers. Because of the plot, Manson's prison look is a bit grimier and shows the wear of prison, along with the sadistic side to the figure, who was, for some, once a trusted icon.
So who is Herriman, and have you seen him in other roles? The actor has been working since 1976 when he appeared in TV series The Sullivans. Since then, he's acquired a long list of roles, including those in 2005's House of Wax, TV show Love My Way, and shows Wilfred and Breaking Bad.
Some may think Herriman's Manson repeat roles could cast him in a dark light. He's not concerned about it, though. "I'm not complaining because, obviously, it was an opportunity to work with two of the greatest filmmakers of their generation. So, I'm way happier than I am weirded out," he told Entertainment Weekly on Monday.
In the conversation, he also revealed he shot each role only weeks apart, though he was cast first for Mindhunter.