Who Is Dana White? Pentagon Official Accused of Having Staffers Run Her Personal Errands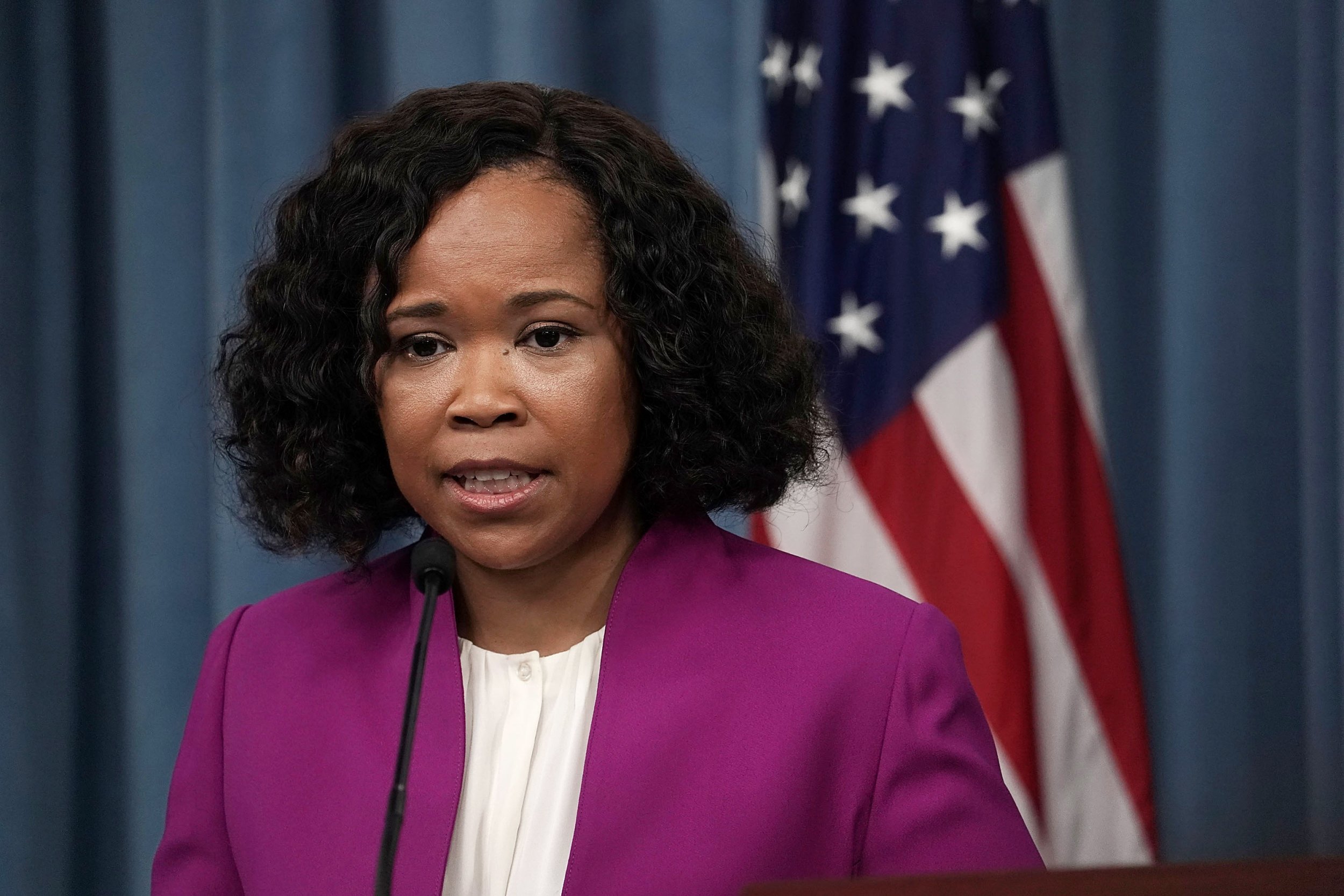 A top Pentagon spokeswoman has been accused of asking her staff to run personal errands for her, including getting her dry cleaning, fetching her lunch and booking hair and makeup appointments, as well as penalizing those who complained about the chores.
Dana White, who is currently traveling with Defense Secretary James Mattis in South Africa, is under investigation over the claims, with at least a dozen staffers having been interviewed as part of the probe, CNN reported.
Numerous officials who spoke with CNN said they had been asked by White to perform errands outside of their professional roles. Other chores they did were picking up White and driving her to work on snow days and making trips to the pharmacy for her.
Some of the staffers reportedly volunteered to perform additional tasks for White—although according to Pentagon rules, this is still not permitted.
However, at least one staffer complained about the situation. Indeed, on one occasion a member of White's staff was reimbursed for the travel cost of driving White to the Pentagon for work, after making a complaint.
Additionally, several former members of her staff said they had been reassigned to other jobs as a result of their speaking out against White, The Wall Street Journal reported. Several staffers reportedly detailed their alleged mistreatment by White in notes they have passed on to investigators.
The investigation has been running for several weeks, with CNN reporting that White has not been found in violation of any federal regulation or policy. Once the investigation has concluded, any findings will be shared with Mattis in a report that will outline whether any of the allegations are substantiated and whether such findings include misconduct.
White reports directly to Mattis, but they did not know each other prior to his taking up his post, and there is no suggestion that Mattis had any knowledge of the allegations made against White by her staffers before the investigation.
The Pentagon did not immediately respond to a request for comment.