Who Is Dang Thi Ngoc Thinh? Vietnam's First Female President Takes Over After Tran Dai Quang Dies at 61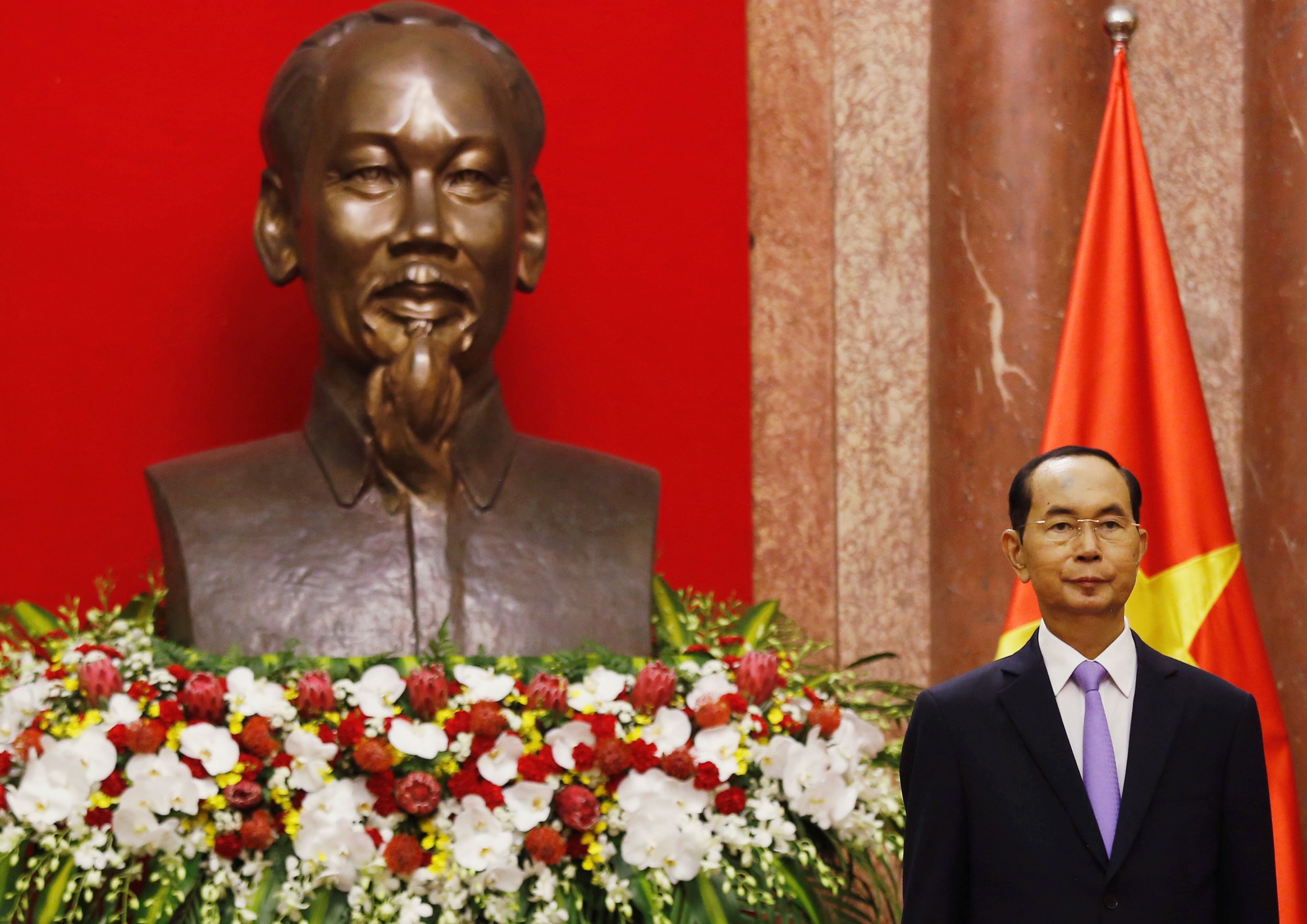 Vietnam got its first female president after the incumbent, Tran Dai Quang, died at the age of 61 following a serious illness.
Vietnam Television, cited by Reuters, said Quang died despite "utmost efforts to treat him by Vietnamese and foreign professors and doctors and care by the party and state leaders."
Former Health Minister Nguyen Quoc Trieu told Reuters: "He began showing symptoms of illness in June last year and has been treated in Japan six times since.
"He suffered from a kind of highly virulent virus, for which there has not been any efficient treatment."
Vietnam's constitution states that the vice president must take over duties, meaning Dang Thi Ngoc Thinh will become the country's first woman president.
She has been a Communist Party member since 1979. Born on Christmas Day in 1959, the 59-year-old from the central province of Quảng Nam, is permanent president of the Vietnam Women's Union, Vietnam News reported.
She has also served as deputy chief of the central party office, and is also on the National Assembly's external relations committee, according to her biography on the government website.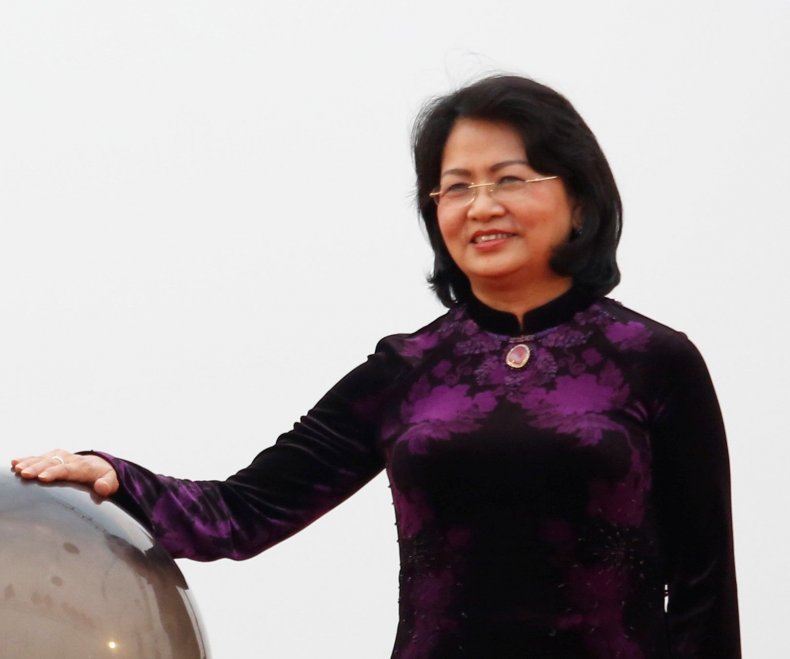 In Vietnam, the role of president mostly involves ceremonial duties. Vietnam has no top ruler, and is also led by the prime minister and Communist Party chief. The National Assembly meets in October to decide who will take the presidential role permanently.
Quang was appointed in April 2016, and there had been much speculation about his health last year when he did not appear in public for more than a month.
On September 11, at one of his last appearances, during a visit by Indonesian President Joko Widodo to Hanoi, Quang did not look well and stumbled as he inspected a guard of honor.
Quang hosted U.S. President Donald Trump during Trump's first state visit to the communist country last year.
He was born in the northern Ninh Binh province, and had served as minister of public security from 2011 to 2016. He had gained a reputation for awkwardness in public appearances.
Bui Duc Phi, chairman of the village where Quang was born, said: "We are saddened to hear the news that the president has died," Reuters reported.
Gareth Ward, Britain's ambassador to Vietnam, wrote on Twitter: "Extremely sad day for Vietnam. I was privileged to meet President Tran Dai Quang last month. My condolences on behalf of @UKinVietnam go to his family, friends and the people of Vietnam."