Who is Daniel Kueblboeck? Pop Singer and Reality TV Star Missing from Cruise Ship, Intensive Search Underway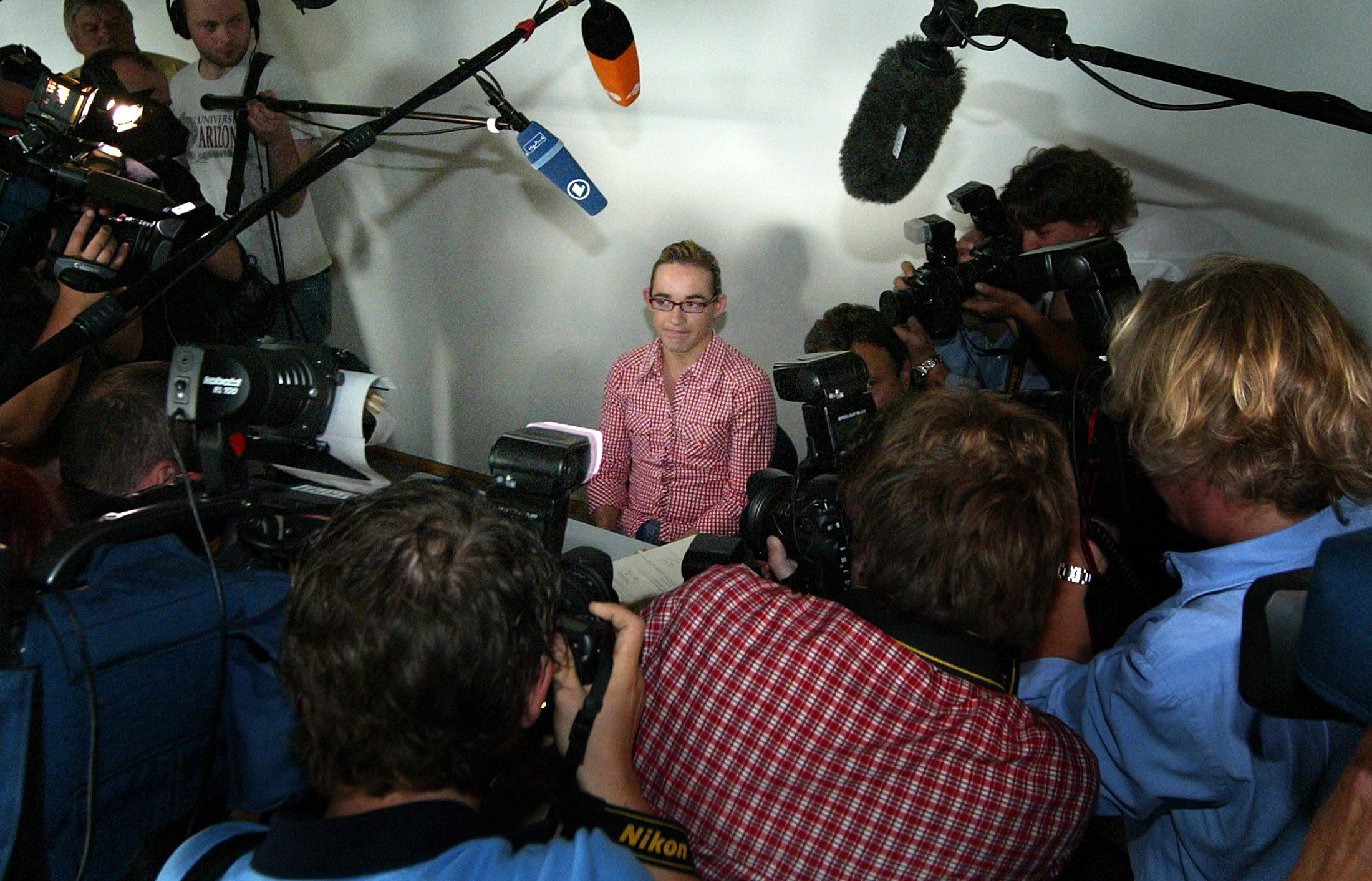 Authorities are searching for a German pop singer and reality TV star who vanished from his cruise ship cabin while near the coast of Canada.
Daniel Kueblboeck, 33, rose to national fame in 2003 as one of the runners-up in Germany's first edition of Deutschland Sucht den Superstar (Germany Searches for its Superstar)—the country's answer to talent show American Idol. The singer was reportedly on board the AIDAluna ship sailing from Hamburg, Germany to New York this month, but staff could not locate him on Sunday, despite visiting his lodgings and asking him to come forward via the loudspeaker system.
An "intensive search" involving the Canadian coast guard is now underway, AIDA Cruises told Associated Press, amid fears the reality TV personality fell overboard. "This is our suspicion," said a spokesman for the company added. Kueblboeck was traveling for leisure, not as part of the onboard entertainment.
The ship has returned to the area where Kueblboeck is believed to have entered the water, around 100 nautical miles north of Newfoundland. Canadian coastal authorities have scrambled airplanes and helicopters over the Labrador Sea in search of the star.
Kueblboeck began his career as a singer in 2003, coming third in the first-ever season of the talent show. However, he eventually made his name as a lively reality TV personality, rather than a musician, appearing on German editions of I Am a Celebrity, Get Me Out of Here, Big Brother and Dancing With the Stars. The entertainer also had a short-lived movie career with the critically panned Daniel the Wizard in 2004, which told the story of a fictional plot to assassinate him.
His appearance in the jungle in 2004 resulted in German tabloid ProSieben calling him country's "most annoying" celebrity.
Kueblboeck has undergone an image transformation in recent years and bade to represent his country in the Eurovision Song Contest in 2014, but the jury did not select his entry. He has pursued a career in theater, studying acting and spending the summer promoting projects for the stage. The singer's disappearance has prompted German tabloids to dig into recent social media posts by the singer, trying to gauge his emotional state.