Who Is Danueal Drayton? Dating App Murder Suspect Blames 'Voices' for Alleged Crimes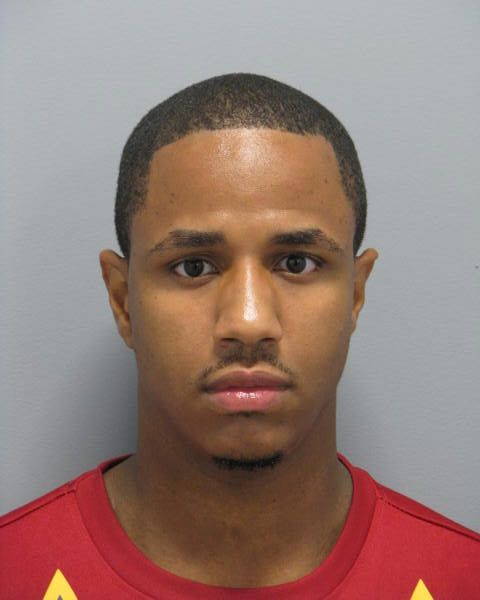 The suspect in the murder of a nurse in New York and at least two rapes is blaming voices in his head for his alleged crimes. Danueal Drayton was arrested on July 24 in Los Angeles on charges of sexual assault and attempted murder.
Drayton, a 27-year-old from Connecticut, is alleged to have used dating and ride-hailing apps to prey on women, The New York Times reported. He has been linked to several cases involving violence against women.
Voices in his head
Investigators believe Drayton used Tinder to meet Samantha Stewart, a 29-year-old nurse who was found dead in her Queens apartment on July 17. In an interview with the New York Daily News, Drayton said he remembers going on a date with Stewart and heading back to her home, where she was strangled to death.
"I really liked her. I didn't want to kill her," he said from Twin Towers Correctional Facility in Los Angeles. "They told me she had to die."
Drayton claimed he strangled Stewart but attempted to resuscitate her.
Drayton repeatedly blamed voices in his head for his actions.
"I'm a passenger in my own body," he said.
He claimed he suffers from schizophrenia and bipolar II disorder. Authorities, however, said he has no history of mental illness.
The 27-year-old also told the New York Daily News that he wanted police to link him to Stewart's murder.
"I wanted to get caught," he said. "I took some of her things with me and used them. I kept my same phone. I knew they could track it. I didn't know how long it would take."
Bicoastal crimes
Drayton used Stewart's credit card to buy a one-way ticket to Los Angeles and met his last alleged victim during an Uber ride, he claimed to the New York Daily News. He and a 28-year-old woman hit it off and returned to her North Hollywood apartment, where he allegedly strangled and sexually assaulted her over two days.
On Monday, Drayton pleaded not guilty to charges of attempted first-degree murder, forcible rape, penetration with a foreign object and false imprisonment by violence. During his hearing at Los Angeles County Superior Court, Drayton was overheard muttering incoherently, The New York Times reported.
More victims?
Following his arrest, Drayton admitted to seven murders, police sources told the New York Daily News. New York Police Department Chief of Detectives Dermot Shea said on Monday that investigators are looking for other possible victims.
"If you look at the body of work, what just took place, it's not much of a stretch, unfortunately, to think that there are going to be other victims," Shea told The New York Times. "We need those victims. We need them to come forward for a lot of different reasons."
Other victims have yet to come forward, Shea said.
Drayton has also been linked to a Brooklyn rape and was accused of choking his ex-girlfriend, 26-year-old Zynea Barney, in Nassau County in June.
In an interview with ABC News, Barney said Drayton initially seemed like a "dream guy" when they met through an online dating and matchmaking site in November 2017. Barney said the two developed a normal relationship, but it soured when she answered a call from a woman who claimed to have met Drayton on a dating app.
The two split up, but Barney said she felt threatened by Drayton in early June. He was arrested in June and charged with aggravated harassment and strangulation in the second degree but released without bail on July 5.
Drayton is currently being held at Twin Towers Correctional Facility on $1.25 million bail.