Who Is Darwin Martinez-Torres? Suspect in Murder of Muslim Teen Is Held by ICE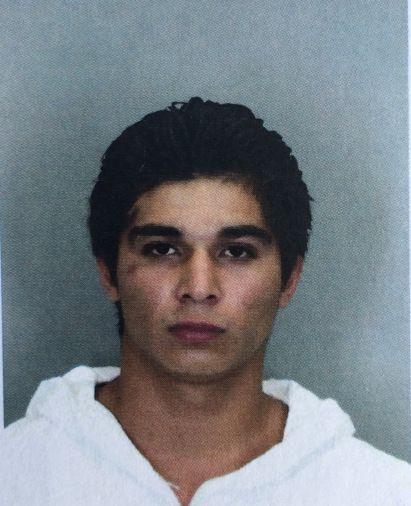 The man accused of killing Muslim teenager Nabra Hassanen in Virginia as she walked home from evening prayers with a group of friends has been detained by U.S. Immigration and Customs Enforcement (ICE).
Darwin Martinez Torres, 22, was charged with murder on Monday following the Sunday death of Hassanen. He has since been held by ICE, which confirmed to Fox News that it had lodged a detainer on Martinez Torres, suggesting he was possibly in the country illegally.
"On June 19, ICE lodged a detainer on Darwin Martinez Torres, a citizen and national of El Salvador, with the Adult Detention Center in Fairfax, Virginia. ICE lodges detainers on aliens who have been arrested on local criminal charges when the agency has probable cause to believe an alien is removable from the United States. Mr. Martinez Torres has no prior encounters with ICE," an ICE spokeswoman told Fox Insider.
Martinez Torres, who works in construction and has a 4-year-old son, was arrested by police on Sunday evening after friends of Hassanen reported her missing and Torres' car was spotted driving erratically in the area.
The authorities are not investigating Hassanen's death as a hate crime, despite the 17-year-old's father telling the press he is "100 percent sure" she was killed for being a Muslim.
Mohmoud Hassanen, 60, said in an interview with The Guardian: "He followed the girls, and all of them had head cloths, meaning they are Muslim, and he had a baseball stick."
He added: "He was running behind these kids. I told the detective: 'I want to ask him one question. Why did he do that? Because he doesn't like Muslims, or what?' He tells me he has no answer for that. This answer is going to be in the court."
Police are treating Hassanen's death as a road-rage incident, claiming the driver of a car entered into an altercation with Hassanen's friends after which he allegedly hit Hassanen with a metal baseball bat. Her body was found hours later in a nearby pond.
Martinez Torres was denied bail, the Associated Press reported, and has been appointed a public defender, whose office has not yet issued a comment.