Who Is David Cassidy's Daughter, Katie Cassidy? 'The Patridge Family' Star's Legacy Lives On With 'Arrow' Actor
Fans are mourning the death of David Cassidy, the onetime teen idol and star of 1970s comedy The Partridge Family. The multitalented singer and actor's legacy lives on, through a third generation of Cassidys led by his actor daughter, Katie Cassidy.
Cassidy died Tuesday aged 67 a week after being admitted to hospital with multiple organ failure. The actor revealed his battle with dementia earlier in 2017.
"On behalf of the entire Cassidy family, it is with great sadness that we announce the passing of our father, our uncle, and our dear brother, David Cassidy. David died surrounded by those he loved, with joy in his heart and free from the pain that had gripped him for so long," Cassidy's publicist said in a statement.
Cassidy is survived by his daughter, actor Katie Cassidy, 30, and a son, Beau Cassidy, 26.
Katie Cassidy is a well-known actor best known for her roles in Arrow, Gossip Girl and more. Beau, meanwhile, is a singer-songwriter like his father who once appeared on The Voice.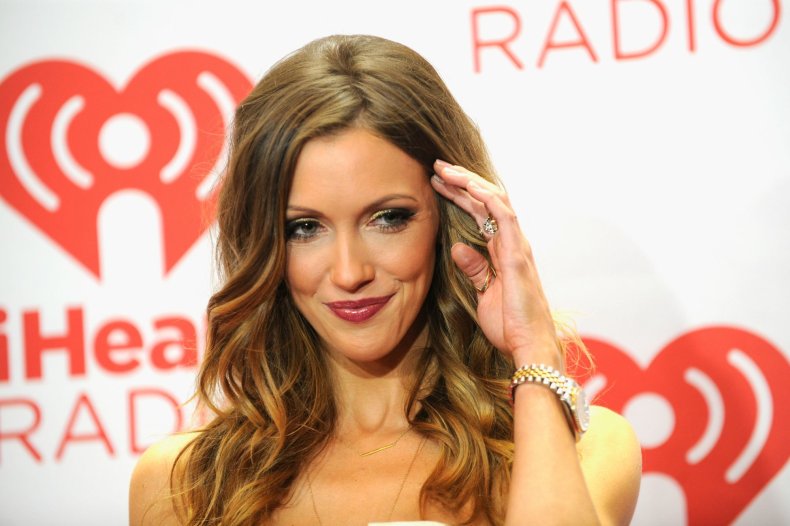 Who is Katie Cassidy?
You'll most likely recognize Katie Cassidy from her role as Laurel Lance, a.k.a. Black Canary, in the hit CW superhero series Arrow, as well as its spinoffs, The Flash and DC's Legends of Tomorro.
Cassidy is David Cassidy's first child, born to David and his then-girlfriend Sherry Williams in 1986. Her parents were not married, though David was married three times—twice before Cassidy was born and once after.
Cassidy appeared as a series regular in Arrow for its first four seasons, initially appearing as a love interest of main character Oliver Queen/the Green Arrow, before developing a superhero persona of her own. Cassidy was written out of the show at the end of Season 4 when Laurel was killed off, but she returned in Season 5 playing an alternative dimension doppelganger of Laurel.
Cassidy's past roles include a stint in Season 4 of Gossip Girl as Juliet Sharp, a scheming socialite who plots to take down one of the show's main characters, Serena van der Woodsen, played by Blake Lively.
The actor also briefly played the lead character in a 2009 revival of Melrose Place, the hit 1990s primetime soap opera. The series featured Heather Locklear and Laura Leighton reprising their roles from the original series but it was cancelled after just one poorly reviewed, low-rated season.
On the big screen, Cassidy has appeared in a 2010 reboot of A Nightmare on Elm Street and horror movie Black Christmas.
Cassidy has a half brother, Beau, who is David Cassidy's son with his third wife Sue Shifrin.
In 2014, Beau auditioned for NBC's The Voice, singing the Daft Punk song "Get Lucky."
More recently, David's nephew Jack Cassidy—the son of David's half-brother Patrick—competed on The Voice under the guidance of Alicia Keys.
Jack tweeted Tuesday night: