Who Is David Pecker? Michael Cohen Explains National Enquirer Publisher's Role in Trump Aid
President Donald Trump's former lawyer Michael Cohen fired off at the president in his guilty plea Tuesday afternoon. But the criminal information in his case also appears to outline Cohen's work with American Media, Inc. CEO and National Enquirer publisher David Pecker to keep women quiet on alleged affairs with Trump before the 2016 presidential election.
"In the summer of 2016, in coordination with and at the direction of a candidate for federal office, I and the CEO of a media company, at the request of the candidate, worked together to keep an individual with information that would be harmful to the candidate, to prevent the individual from disclosing that information," Cohen told a federal judge in New York City.
Though Cohen did not name Pecker, American Media, Inc. or Trump, who was a candidate at the time, allegations in the criminal information match previous reports about the media company.
American Media, Inc. reportedly paid $150,000 to former Playboy model Karen McDougal to sign a nondisclosure agreement for the story of her alleged affair with Trump, and then did not publish the story—a so-called "catch and kill." In addition, Pecker and Enquirer editor-in-chief Dylan Howard allegedly put Cohen in touch with adult film star Stormy Daniels's former lawyer Keith Davidson and saw through a $130,000 payment to keep silent on her alleged affair with Trump before "a deal with another outlet to make her story public" went through, prosecutors suggested Tuesday.
Pecker, who has been friends with Trump for decades, was born in the Bronx, graduated from Pace University and became an accountant at Price Waterhouse. He later worked as an accountant with CBS's magazines and became president of the Hachette publishing company in 1990. Pecker created a magazines division at Hachette, which published a Trump Style client-determined glossy.
When Pecker became chairman of American Media Inc. at the age of 47, nearly 20 years ago, he became even closer to Trump. Pecker frequently used Trump's private planes and was a regular guest at his Mar-a-Lago resort. Pecker also had an estate in Palm Beach, Florida, and like Trump, loved making deals and was obsessed with celebrities.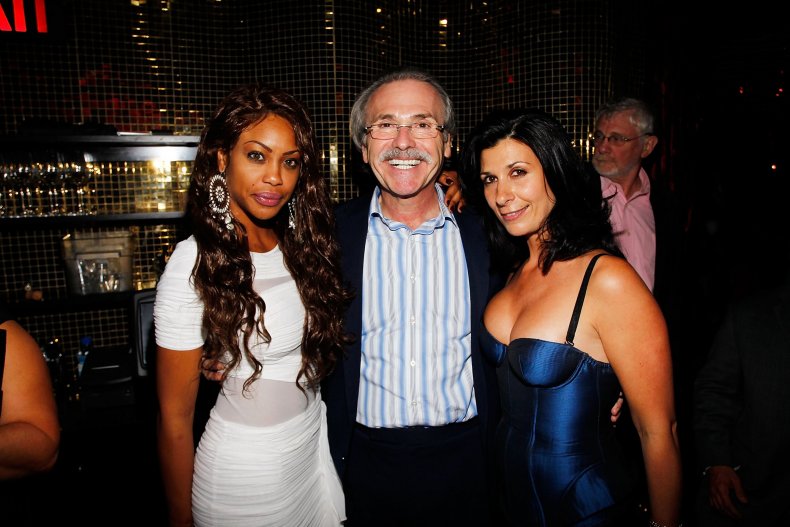 "Pecker would take care of Trump," former Enquirer executive Stu Zakim told CNN recently. "You have to understand the basis of the relationship that the two guys have."
Besides the Enquirer, American Media, Inc. owns Star, Globe, OK! and Radar Online.
Pecker was subpoenaed in relation to the criminal investigation into Cohen two months ago.