David Tepper joined an elite club on Wednesday when he became the owner of an NFL team.
He purchased the Carolina Panthers from previous owner Jerry Richardson, who sold the team after a bombshell report from Sports Illustrated uncovered allegations of workplace misconduct, including sexual harassment and the use of a racial slur.
"I am thrilled to have been selected to be the next owner of the Carolina Panthers," Tepper said in a statement. "I have learned a great deal about the community and the team over the past several months and look forward to becoming part of the Carolinas. I want to thank Jerry Richardson and the other Panthers partners for all they have done to establish and develop the NFL in the Carolinas. It has been a remarkable 25-year journey and I promise to build upon the Panthers' success on the field and in the community."
NFL Network's Ian Rapoport reported the sale price for the franchise was somewhere between $2.2 billion and $2.3 billion, and that Tepper is expected to receive final approval from league owners in a meeting later this month. Forbes estimated that Tepper, founder and president of the Appaloosa Management hedge fund, is worth about $11 billion.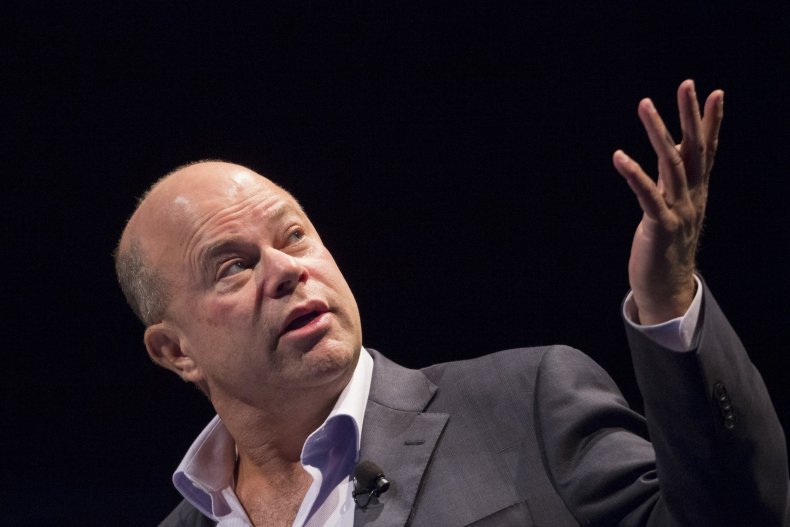 The NFL has had repeated run-ins with President Donald Trump, who spent much of last season criticizing players who kneeled during the national anthem to protest the oppression of black people in America. A great number of owners showed support for Trump, but Tepper spoke out against the president in the past. Shortly before the 2016 election, he slammed Trump for being uncharitable.
"During [Hurricane] Sandy, the big Sandy benefit, the big 9/11 benefit, not one dime. Not one dime! You can't tell me this is a charitable, generous person," Tepper said to CNBC at the time. "Trump masquerades as an angel of light, but he is the father of lies."
Sixty-year-old Tepper, who grew up around Pittsburgh and was previously a minority owner of the Pittsburgh Steelers, also said about the 2016 presidential candidates, "You have one person with questionable judgment and the other person may be demented, narcissistic and a scumbag," according to the New York Post.
Tepper clearly has an outspoken, somewhat brash personality. A New York magazine profile painted a picture of a man willing to take risks, spend his money and have an office that looks like a sports bar, with decorations famously including faux brass testicles (in honor of a big bet that worked out).
Uncommon Knowledge
Newsweek is committed to challenging conventional wisdom and finding connections in the search for common ground.
Newsweek is committed to challenging conventional wisdom and finding connections in the search for common ground.
About the writer
Reporter, covering a bit of everything.