Who Is Delilah Belle Hamlin? Lisa Rinna and Harry Hamlin's Daughter Reveals Accidental Overdose
Daughter of Lisa Rinna and Harry Hamlin, Delilah Belle Hamlin has opened up about her accidental overdose on prescription drugs.
The model revealed her battle with multiple health problems on her Instagram account.
She explained that she had felt "hopeless" and "helpless."
This is everything you need to know about her.
Who Is Delilah Hamlin?
Delilah Hamlin is the eldest child of Days Of Our Lives star Lisa Rinna and actor Harry Hamlin.
The 23-year-old model has appeared in photoshoots for Paper magazine and walked the runway for designers at New York Fashion Week and appeared alongside her mother in the reality show The Real Housewives of Beverly Hills.
While Rinna was six-months pregnant with her, she herself modelled nude for Playboy.
Hamlin has two younger siblings, Amelia Gray Hamlin and Dimitri Alexander Hamlin.
She is currently dating Love Island UK star Eyal Booker, while her younger sister was previously linked to Kourtney Kardashian's ex, Scott Disick.
Her Health Battles
In an IGTV video posted to Instagram on Tuesday, Hamlin opened up about her health struggles in a post captioned "here's my story I guess."
She told her 1.6 million followers that she has been diagnosed with several complex conditions including Lyme disease, Epstein-Barr virus, encephalitis, and Pediatric Autoimmune Neuropsychiatric Disorders Associated with Streptococcal Infections (PANDAS).
After experiencing panic attacks linked to her PANDAS, she began seeing a psychiatrist earlier this year.
"He over-prescribed me with one medication that one of my friends takes like 10 milligrams, and he gave me like 20 milligrams three times a day and then he gave me 3 milligrams of Xanax a day," she said.
"So my body got dependent on Xanax number one, and number two, I overdosed. I didn't mean to at all. I overdosed on this one medication called propranolol. I took Benadryl with it and for some reason, I ended up in the hospital."
In the 28-minute video, she added that the accidental overdose left her feeling "hopeless" and like her body was "dependent" on the drugs she'd been prescribed.
She posted the video after returning from a treatment center in Arizona which she had entered voluntarily but ultimately had to leave as she was deemed a "medical risk" due to symptoms related to her other illnesses.
"I'm really sad because I thought this place was gonna be a place to cure me... in my mind if I'm too sick for this place, I'm too sick for anywhere. How can I get better?"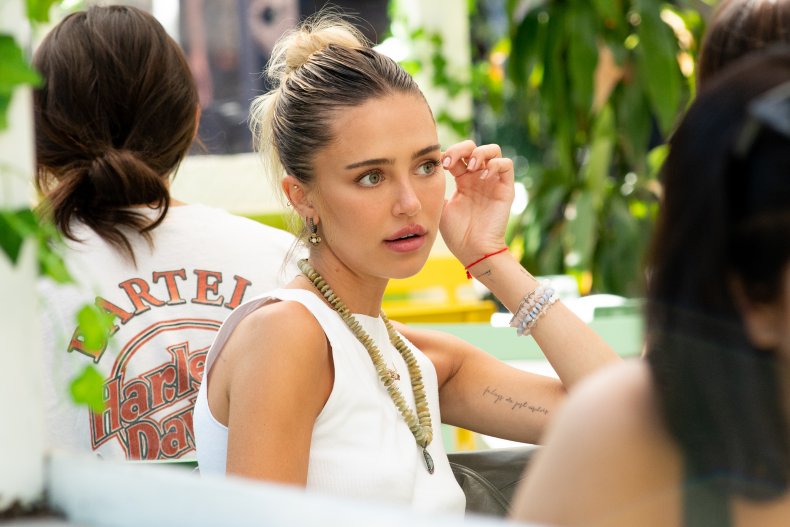 "It's an invisible illness. I can look perfectly fine and feel perfectly horrible."
She ended her video by asking her followers to help her find specialists who could treat her complex needs and explaining that she'd not be as present on social media while she prioritized her health.
Her boyfriend, Booker, commented on the post: "I love you & know you will get better. Day by day. So proud of you for continuing to fight xxxx."
If you have thoughts of suicide, confidential help is available for free at the National Suicide Prevention Lifeline. Call 1-800-273-8255. The line is available 24 hours every day.