Who is Derrius Guice? NFL Scout Reportedly Asked LSU Running Back About His Sexuality in Combine Interview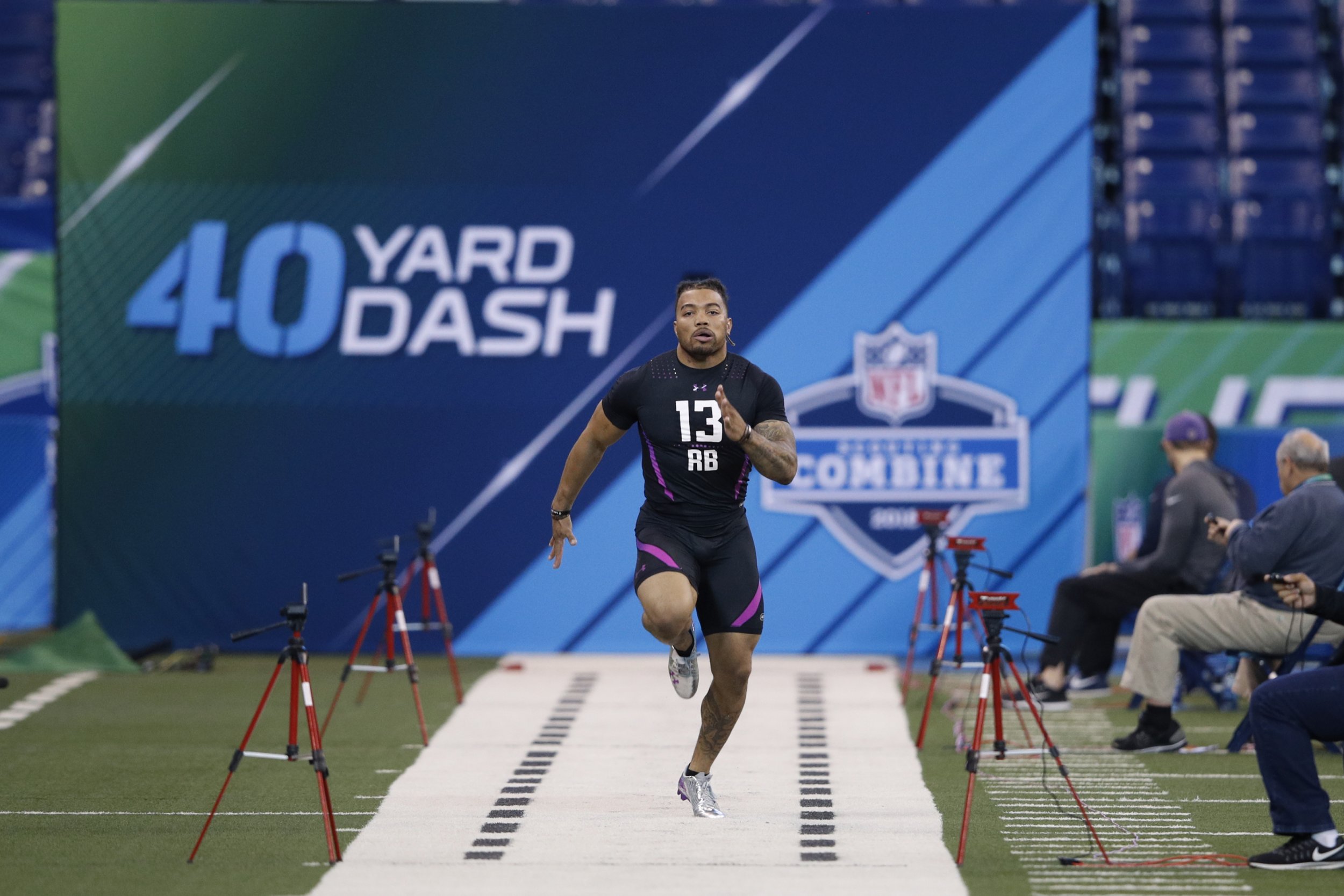 NFL scouts famously ask invasive, probing questions of prospects—and these interviews, at times, become inappropriate. That seemed to be the case with Lousiana State University running back Derrius Guice, who said Wednesday he was asked about his sexuality by a scout at the NFL combine. He also said they asked if his mom "sells herself."
Guice talked about the incident in an interview with SiriusXM NFL Radio, while NBC Sports' Pro Football Talk confirmed the question happened via an anonymous source with knowledge of the situation.
"Man, it was pretty crazy, bro," Guice said about the most unusual question he got at the combine in the radio interview, via Sporting News.
"I'd go in one room and a team would ask me, 'Do I like men?' just to see my reaction," he said. "They'd try to bring up one of my family members or somebody and tell me, 'Hey, man, I heard your mom sells herself. How do you feel about that?' Just random stuff like that, man, to see how you respond."
This is far from the first time such a question has been asked at the combine. Two years ago, cornerback Eli Apple was asked if he liked girls by a scout with the Atlanta Falcons, a question the NFL deemed inappropriate. A team asked tight end Nick Kasa the same question in 2013.
It seems like some folks are fed up with the latest incident with Guice.
"Find out what team did it and ban them from the Combine," NFL Players Association Executive Director DeMaurice Smith said on Pro Football Talk Live on Thursday. "The question is inappropriate. Questions along these lines are always inappropriate."
Guice is considered one of the best running backs set to be selected in the upcoming NFL draft, ranked No. 2 at his position by CBS Sports. Last year at LSU he rushed for 1,251 yards and 11 touchdowns while averaging a solid 5.3 yards-per-carry.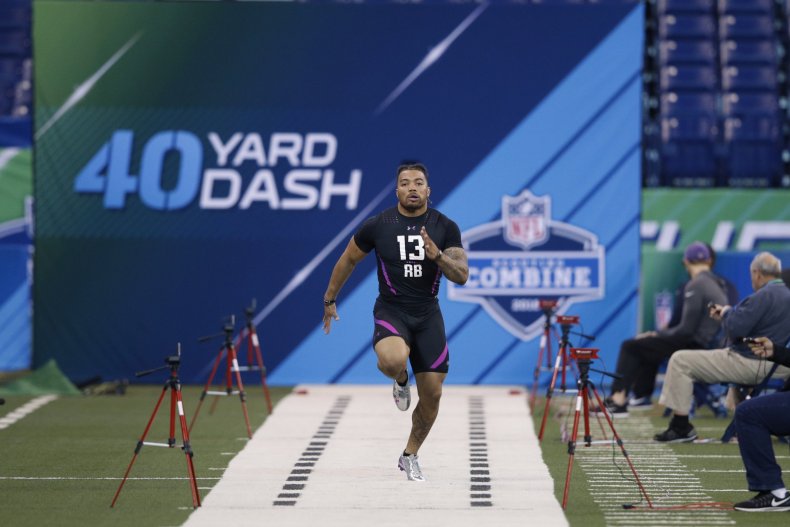 Who is Derrius Guice? NFL Scout Reportedly Asked LSU Running Back About His Sexuality in Combine Interview | Sports