Who Is Diddy's Rumored Girlfriend, Lori Harvey? Everything to Know About Steve Harvey's Daughter
Diddy has been spotted with a potential new girlfriend, and the media has quickly picked up on the possible relationship. It has not been confirmed that Diddy is really dating Lori Harvey, but the pair were last spotted out together on Wednesday night. The possible pairing is controversial because Harvey is said to have dated Diddy's son, Justin Combs.
Harvey is a 22-year-old who was connected to Combs, 25, by rumor only. She's also been connected to Future and Trey Songz, according to Hollywood Life, though none of the relationships were confirmed. Rumors have swirled that Harvey may be dating Diddy, 49, since June.
So who is Harvey?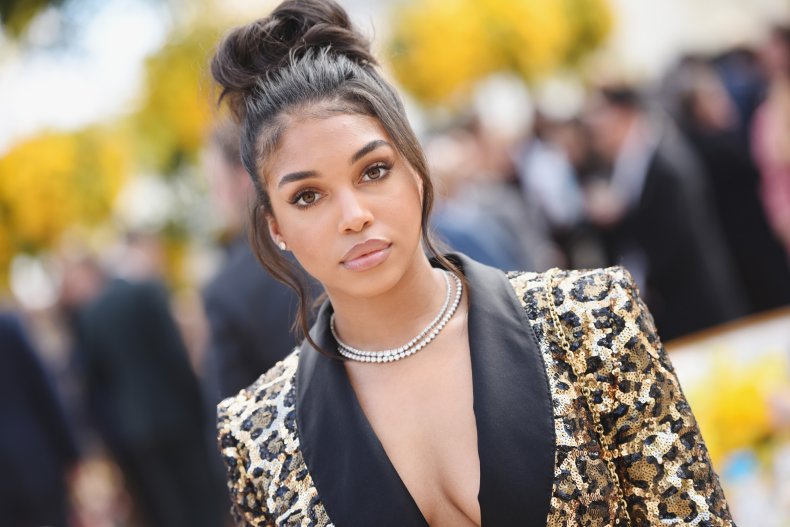 The possible new girlfriend of Diddy is the daughter of Marjorie Elaine Harvey and stepdaughter to Family Feud host Steve Harvey.
Harvey has a strong Instagram presence and has appeared on a handful of TV series with her father. On Instagram, Harvey has partnered with a handful of brands to promote products, including Sephora and Tresemme. Her primary career, though, is modeling.
Harvey also has a YouTube channel with over 2,000 subscribers. Though she's promoted the channel on Instagram, and it currently has its own story Highlight on her page, she has not uploaded any video content to the page.
Rumors of Harvey's relationship with Diddy have even included a claim that the pair are engaged, which surfaced in June. Harvey shut down the rumor on her Instagram story. "I'm not engaged. Stop believing everything y'all read on a blog," she wrote on a black screen, according to Vibe.
Diddy has been in the news recently because his ex, Cassie, is pregnant with her new boyfriend, Alex Fine. Diddy responded positively to her pregnancy and new relationship in a kind post. He shared a photo of the couple on Instagram, along with a caption wishing them well. "Congratulations @Cassie and Alex. I wish you all nothing but love and happiness. God bless."
Harvey was previously engaged to soccer player Memphis Depay. They never officially announced an end to their relationship, but Harvey was spotted without her engagement ring in 2017, and the pair has seemingly been apart since. The closest thing to confirmation was that Depay liked a photo of Harvey out with Trey Songz, which was posted by The Shade Room in 2018, according to BET. He then posted on his Instagram story to say, "God's plan isn't always easy."
Who Is Diddy's Rumored Girlfriend, Lori Harvey? Everything to Know About Steve Harvey's Daughter | Culture