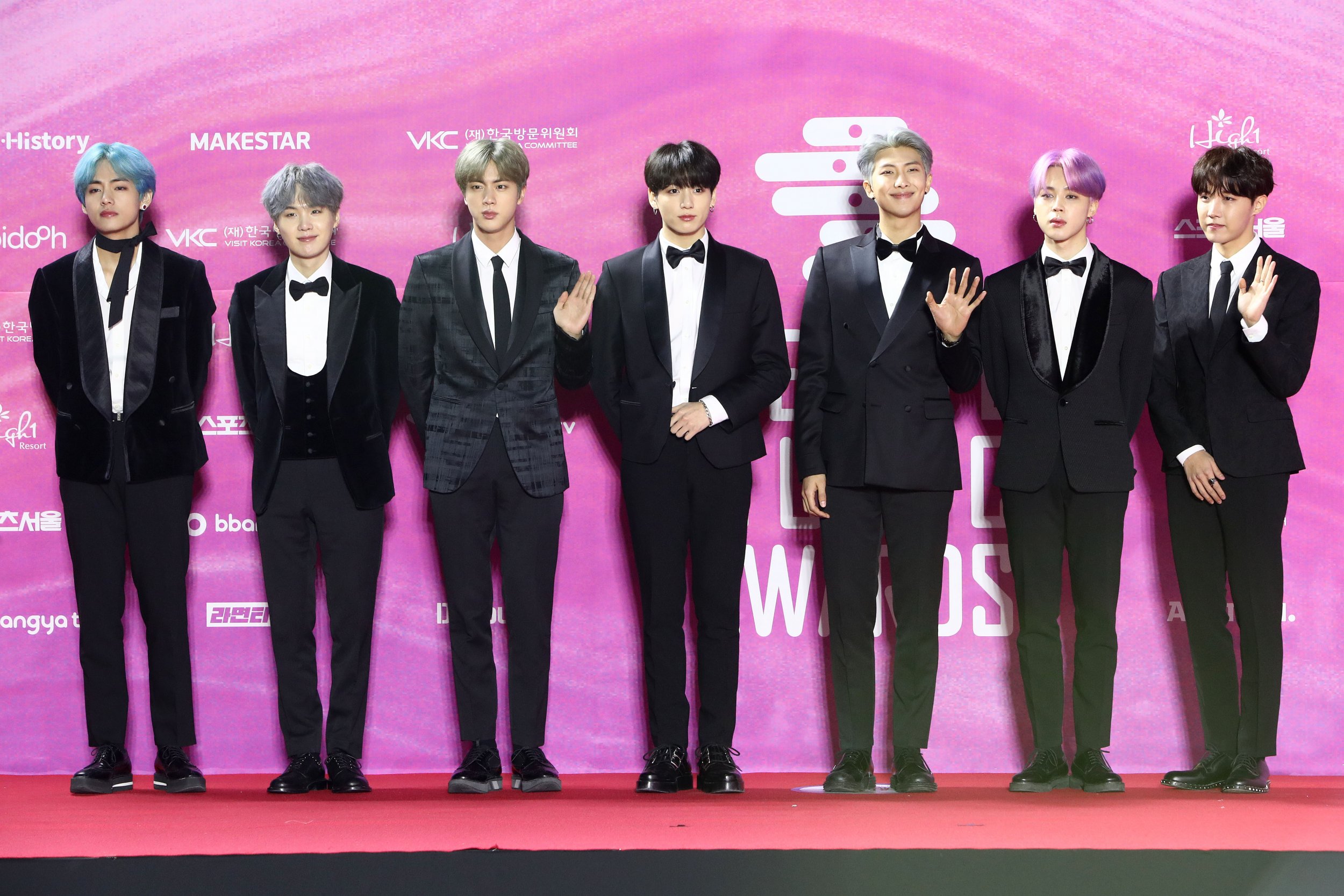 BTS' next album, Map of the Soul: Persona, is only days away, and with it comes a tease of what the album's content holds. BTS fans shared the album's track list on Twitter Monday with a plethora of ideas for what each track name means. One, in particular, stuck out: Dionysus.
The last track on the album left questions into the song's meaning, and fans on Twitter were quick to find Dionysus is a Greek god. Dionysus is the Greek god of wine, winemaking and grapes, according to greekgodsandgoddesses.net. BTS may have already confirmed this relation too in promotional photos where members of the group are seen holding grapes.
Past the wine and grape relation, Dionysus is the Greek god of fertility, religious ecstasy, theatre and ritual madness. What this means, exactly, is unknown in relation to the song. The album's first single, "Intro: Persona" implied a theme in the album may follow a sense of self and personal discovery. Whether Dionysus will follow suit has yet to be revealed.
Fans have also looked into the song titled "Jamais Vu" and questioned its meaning. It's definition says Jamais Vu is the opposite of Deja Vu. The track name became the number one searched word on the Merriam-Webster dictionary website Monday after the track list was released.
According to the definition, Jamais Vu is "a disorder of memory characterized by the illusion that the familiar is being encountered for the first time."
As the album title considers, a sense of self promises to be an exploration on Map of the Soul: Persona. So far, "Intro: Persona," which has been released in full, is the best glimpse into the meaning of the album.
The song is rather blunt in its meaning: it's a question of self, of reputation, and leads with the idea "Who am I?" In the track, which is spearheaded by BTS's RM, he explains exactly who he is and what those against him have gotten wrong.
With lyrics, translated to English, "Who the hell am I? Tell me all your names baby, Do you wanna die? Oh do you wanna go? Do you wanna fly? Where's your soul? where's your dream? Do you think you're alive?" the song acts as a question for fans too. It's an outright analysis into definition of self, and when definition is really necessary.
Map of the Soul: Persona will be released on Friday.