WHO Director Denies Pompeo's Allegations that China 'Bought' Agency, Says WHO 'Will Not Be Distracted' in Fight Against COVID
The World Health Organization's director-general said recent allegations U.S. Secretary of State Mike Pompeo made earlier this week that China "bought" his position with the agency are "untrue and unacceptable."
WHO Director-General Dr. Tedros Adhanom Ghebreyesus said during a Thursday news briefing the agency will remain focused on fighting the coronavirus pandemic despite attacks from Pompeo and other politicians.
"Our sole focus and the focus of the entire organization is on saving lives," Ghebreyesus said. "WHO will not be distracted by these comments."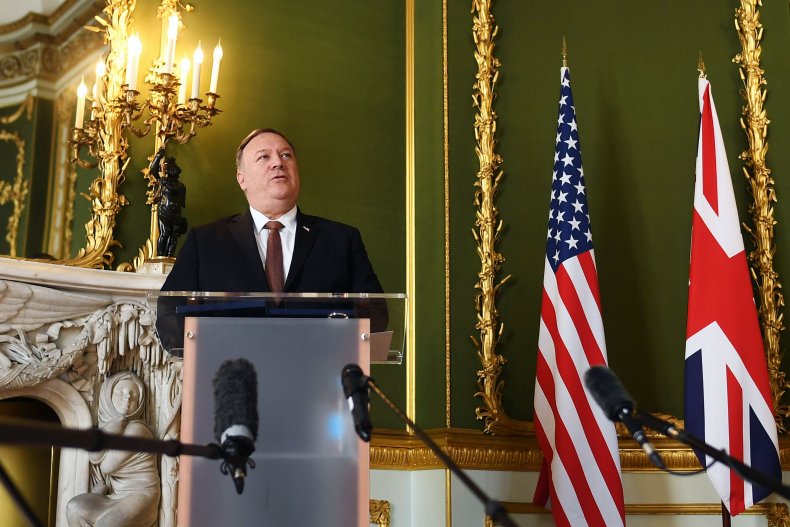 Pompeo traveled to the United Kingdom earlier this week to meet with Prime Minister Boris Johnson and other members of the British Parliament. During a private meeting with Parliament members, Pompeo reportedly attributed the COVID-19 deaths of British citizens to the WHO's alleged failings and accused China of intervening to secure Ghebreyesus' position with the agency, according to reports by The Guardian and The Telegraph.
The WHO denied Pompeo's allegations on Wednesday and Ghebreyesus, who began serving as director-general in 2017, reiterated the agency's response when a reporter asked him about the incident on Thursday. Dr. Maria Van Kerkhove, the WHO's technical lead on its COVID-19 response, said she felt an obligation as an American to speak up for Ghebreyesus and said she has "never been more proud" to work for the agency.
Ghebreyesus and Van Kerkhove both said it was important for the agency and the international community to focus on battling the pandemic and ignore distractions that political debates surrounding the virus caused.
"One of the greatest threats we face continues to be the politicization of the pandemic. COVID-19 does not respect borders, ideologies or political parties," Ghebreyesus said.
Pompeo's reported remarks serve as the latest development in the ongoing saga between the U.S. and the WHO. Since the WHO declared COVID-19 a pandemic in March, President Donald Trump repeatedly criticized the agency for its response to the virus. Trump threatened to cut funding to the WHO in April and May, and in June he said he intended to pull the U.S. out of the agency. Trump announced the country's official withdrawal from the WHO earlier this month.
According to Ghebreyesus, the political strife was stirring up controversy at a time when the international community needed to focus on protecting people from a virus that has globally infected more than 15.3 million people and killed more than 625,000 people, according to a Johns Hopkins University virus tracker.
"Politics and partisanship have made things worse," Ghebreyesus said. "What is very important is science, solutions and solidarity."
Newsweek reached out to the secretary's office for comment but did not receive a response in time for publication.
WHO Director Denies Pompeo's Allegations that China 'Bought' Agency, Says WHO 'Will Not Be Distracted' in Fight Against COVID | World