World Health Organization (WHO) Director-General Tedros Adhanom Ghebreyesus on Monday urged leaders to continue enforcing measures to limit coronavirus transmission and warned that the pandemic is far from over.
"Some countries are now experiencing a resurgence of cases as they start to re-open their economies and societies. Most people remain susceptible. The virus still has a lot of room to move," Ghebreyesus said during the health agency's latest news conference, referencing recent spikes in new infections reported by several nations throughout June.
"We all want this to be over. We all want to get on with our lives," the director continued. "But the hard reality is: this is not even close to being over. Although many countries have made some progress, globally the pandemic is actually speeding up. We're all in this together, and we're all in this for the long haul."
Following Ghebreyesus' remarks on Monday, a WHO spokesperson told Newsweek that coronavirus data reported to the organization by individual countries indicates the pandemic is accelerating. Epidemiology trends from the week of June 22 showed several global regions reported new cases in record numbers, the spokesperson noted.
"While the Americas are seeing steep rises in people affected, the South-East Asian, Eastern-Mediterranean and African regions are undergoing rapid growth as well," the spokesperson said. Brazil, the U.S. and India have seen the most significant increases in new diagnoses, according to WHO. Health officials in Mexico, Chile, Peru, Pakistan, Saudi Arabia, Iran and South Africa have additionally reported spikes, with several European countries reporting high incidences of new infections.
As of Monday June 29, more than 10 million people have tested positive for the novel coronavirus worldwide since the pandemic began, according to WHO and Johns Hopkins University's data. Of those who contracted the respiratory illness, at least 500,000 people have died. The director relayed a series of measures all nations should prioritize to mitigate the virus' spread until a vaccine is developed.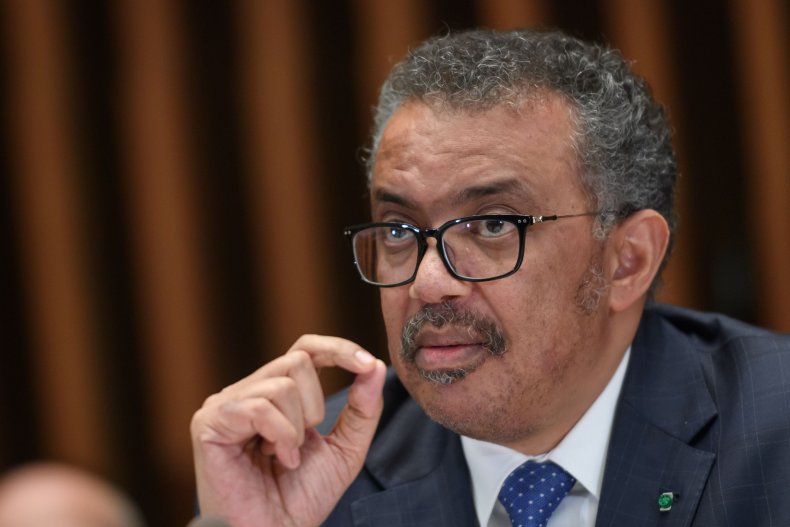 Ghebreyesus underscored the importance of ongoing physical distancing, personal hygiene, use of face masks "when appropriate," as well as elevated protection of individuals at higher risk of developing serious complications from COVID-19. He encouraged countries to improve contact tracing and quarantining procedures while accelerating research initiatives.
The director also called on government officials to work toward "national unity and global solidarity" in drafting policies that reduce transmission and "minimize the social and economic impact" of the virus.
"No matter what stage a country is at, these five priorities—if acted on consistently and coherently—can turn the tide," Ghebreyesus said, adding: "The critical question that all countries will face in the coming months is how to live with this virus. That is the new normal."