Who Is DJ Akademiks? Rumors Claim Blogger 'Snitched' in Tekashi 6ix9ine's Racketeering Case, But They're Reportedly Wrong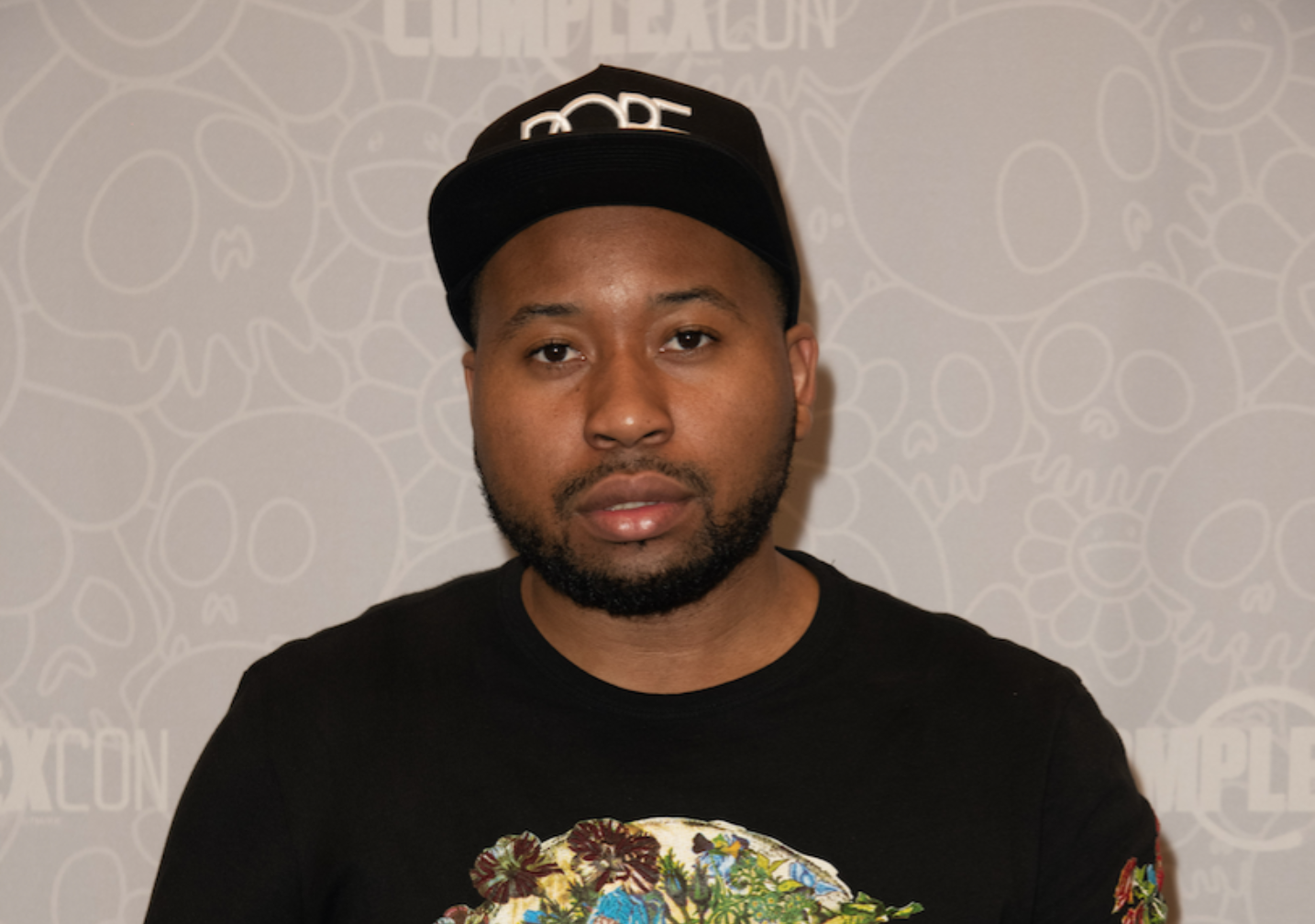 Tekashi 6ix9ine's racketeering case still hasn't revealed its mole. While rumors have positioned hip-hop blogger DJ Akademiks as the secret informant, he subsequently put the speculation to rest.
DJ Akademiks, born Livingston Allen, is close friends with Tekashi 6ix9ine. He's a popular online figure within the rap music community. He rose to prominence through his YouTube channel, where he releases videos that highlight his takes on the entertainment industry. He's garnered a massive social media following, including an impressive 1.9 million followers on Instagram.
DJ Akademiks denied being an informant in an interview with TMZ on Thursday. The blogger suggested he "has zero connection to this criminal case against Daniel Hernandez & other co-defendants. I view them as good people to me." He then claimed to be surprised by Tekashi 6ix9ine's charges, adding: "All these charges are a shock to me and do not involve me. I have never been questioned or much less cooperated in this. I am just a news reporter."
Radio personality Charlamagne tha God warned the "Fefe" rapper about DJ Akademiks during a November 16 appearance on The Breakfast Club radio show. Charlamagne referred to DJ Akademiks as a "lying a** n****."
"Akademiks gonna get you hurt. I'mma tell you why," Charlamagne, 40, said. "I don't dislike your music. I'm just concerned about you as an individual. You're 21 and you've got influence over these kids. And I think that you might be putting the wrong things in these kids heads as far as being tough and being a gangster."
Tekashi 6ix9ine dismissed Charlamagne's criticism of DJ Akademiks. The 22-year-old "Bebe" rapper defended the blogger, saying: "I think you need to stop being so concerned for me, and be concerned for someone else."
"Akademiks is actually a good friend of mine," he said. "Shout out Akademiks. He does his job."
Tekashi 6ix9ine, legally known as Daniel Hernandez, was arrested November 18 on racketeering and firearm charges. He's pleaded not guilty to all charges. He's being held in custody at an undisclosed location after he was reportedly removed from the Metropolitan Detention Center in Brooklyn, New York, according to the New York Daily News. He's slated to return to court in September 2019. He would face up to 32 years in prison or a life sentence.
In a report by TMZ on Tuesday, Tekashi 6ix9ine's attorney Lance Lazzaro said the possibility of an informant working with officials could prove to be problematic.
"Anytime there is a confidential informant, there is cause for concern," Lazzaro told TMZ. "I am confident that any recorded conversations with [Tekashi] will prove that he was never a part of the Enterprise and support the conclusion that he's innocent."