Who Is Donald McGahn? Trump Lawyer Reportedly Threatened to Quit Rather Than Fire Robert Mueller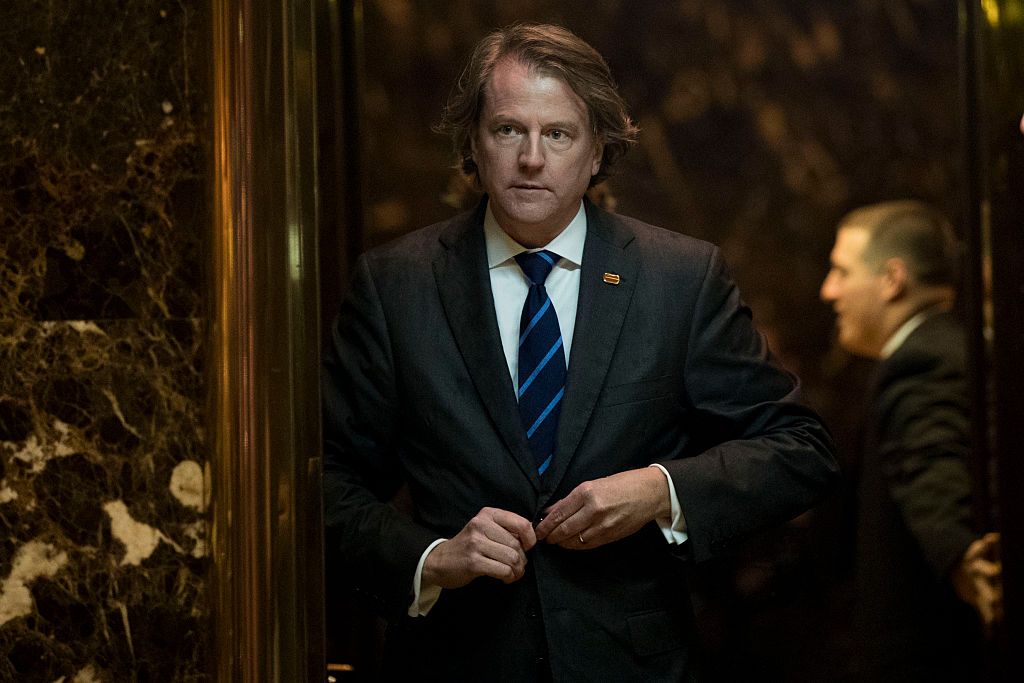 A top lawyer for President Donald Trump reportedly threatened to quit as Trump sought to fire special counsel Robert Mueller amid an FBI investigation into Russia's interference in the 2016 presidential election, according to a report from The New York Times.
Donald McGahn II serves as legal counsel for The White House and Trump's own official lawyer. He was appointed as general legal counsel in January 2017 after working with the Trump transition team. Since assuming the role, he has encouraged Trump to reshape the Judiciary branch by rapidly appointing young, conservative judges to vacancies, as well as fended off questions regarding Mueller's investigation into whether the Trump campaign sought to collude with Russian agents during the 2016 election.
McGahn reportedly felt that firing Mueller would be disastrous to Trump's White House and said he'd rather quit than ask the Justice Department to fire the special counsel. He has not commented on the report, but he was interviewed by Mueller in early December in the hours before Trump's former national security adviser Michael Flynn was indicted and pleaded guilty to lying to the FBI.
Former Attorney General Sally Yates testified to Congress that she warned McGahn in January 2017 that Flynn lied to The White House about his communications with Russia.
McGahn was also tied to a brief controversy in November when a Trump judicial nominee, Brett Talley, did not disclose that he was married to McGahn's chief of staff, Ann Davidson. Talley's nomination was withdrawn after Republican Senators questioned his credentials.
He worked his way up from the Federal Election Commission, where he was appointed as a commissioner for the agency by former President George W. Bush in 2008. The regulatory agency is responsible for overseeing and enforcing federal campaign finance laws for Congress and the Office of the Presidency. He served in various FEC roles until September 2013.
Before his time as a federal FEC lawyer, McGahn worked at McGahn & Associates PLLC as a partner in Washington, D.C. He also counseled the National Republican Congressional Committee for nine years. The attorney attended The University of Notre Dame, Widener University School of Law and the Georgetown University Law Center.
When he assumed his role as White House counsel, he stepped down from his role as the lead guitarist in a rock group called Scott's New Band.
Trump, who is at the World Economic Forum in Davos, Switzerland, denied the implication Friday morning that he contemplated firing Mueller or that McGahn threatened to step down.
"Fake news, folks," Trump said. "Fake news."