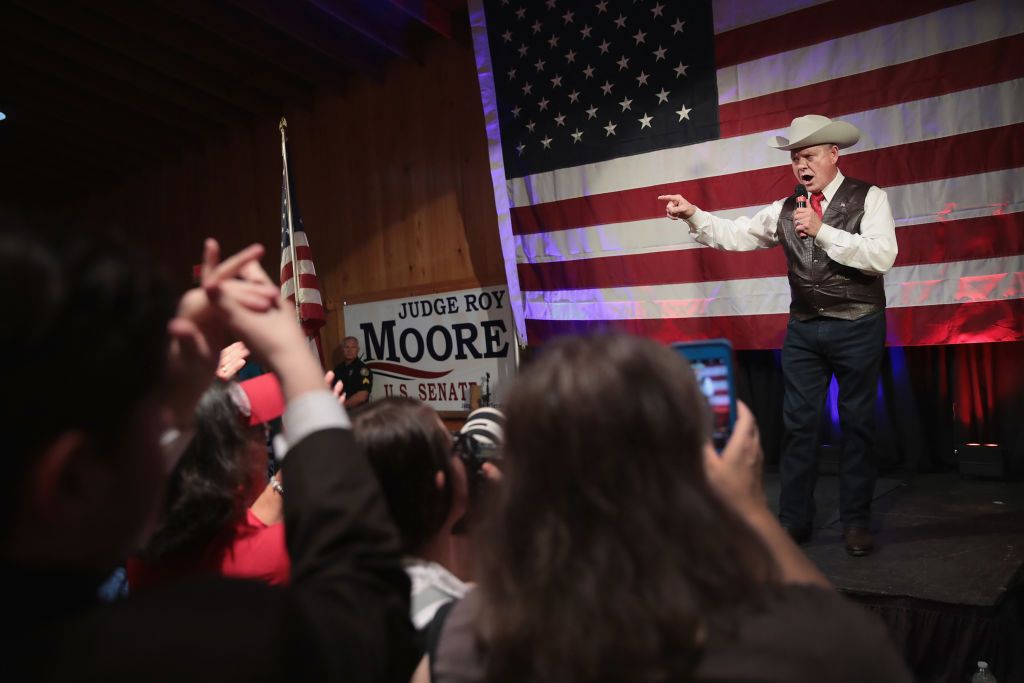 On Tuesday night, anti-gay rights evangelist Roy Moore swept to victory in the Alabama Senate race on a tide of support from the populist right of the GOP, including Trump's former chief strategist Steve Bannon.
He will face Doug Jones in the December 12 election, with the Democrat bullish about his chances when speaking to reporters Tuesday.
"I think we're going to win this race," Jones said, as quoted by Alabama news site AL.com. LINK "I've always thought that—whether it was against Roy Moore or Luther Strange. We have the wind at our back. We believe we have the issues people care about which you have not heard any discussions about. People are concerned about health care and the economy. People want to see this state moving forward. I believe that we can do that."
A longstanding Republican stronghold, the chances of Jones claiming victory in Alabama December are slim. Some, however, are quietly confident that he can upset the odds against former state chief justice Moore.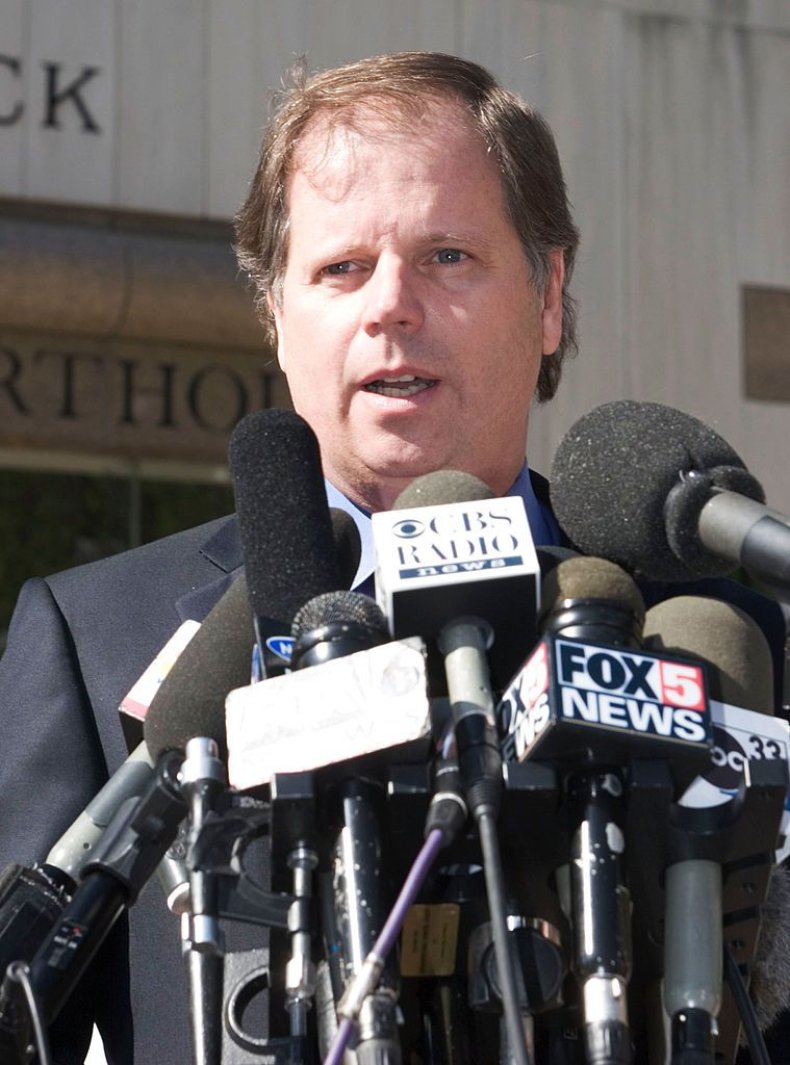 Jones is a former U.S. attorney who spearheaded the prosecution of domestic terrorist Eric Rudolph, and secured the long-overdue conviction of KKK members who murdered four African-American girls in the 1963 16th Street Baptist Church in Birmingham, Alabama.
He was appointed U.S. attorney in Alabama under then president Bill Clinton in 1997, and was the lead prosecutor in the 2002 case that won murder convictions against white supremacists Thomas Blanton and Bobby Frank Cherry, 40 years after the church bombing in Birmingham, Alabama, that galvanized the civil rights movement.
After leaving office, Jones moved into private practice, working on corruption and white-collar criminal defense work, as well as general business litigation and class-action lawsuits.
An Alabama native, Jones was born in Fairfield, and studied at the University of Alabama in Tuscaloosa and Stanford Law School. He began his career by working as staff counsel to the U.S. Senate Judiciary Committee for the late Howell Heflin, the last Alabama Democrat to serve in the U.S. Senate.
Moore will paint his opponent as a social liberal, out of touch with the core values of Alabamans, say observers.
"He'll attempt to tie Jones to being a big-time social liberal," Jess Brown, a retired political science professor from Athens State University told Al.com. "He'll attempt to paint Jones as someone who will advocate abortion on demand. He'll paint Jones with a national party stereotype, especially on the social issues. That's the spectrum of issues he feels more comfortable with."
Jones is expected to campaign on a populist economic message, fighting to make health care premiums and out-of-pocket costs lower rather than higher, as well as more funding for education.
The candidate says "it is unconscionable to talk about lowering taxes on the wealthy while cutting funding for education, nutrition, child care, housing, and infrastructure."
So far, the Democratic party has given little sign that they are prepared to offer heavyweight support to Jones's campaign, with Jones having about $250,000 on hand as of the last FEC filings, and Moore backed by big money GOP outsiders, including billionaire Robert Mercer.
Some observers argue, however, that with moderate Republican support for Moore far from guaranteed, and Alabama ranking in the bottom among states in poverty and health, Jones's message could resonate.