Who Is Dr. Claud Anderson? Kanye Urges Trump and Biden to Talk to Author
Friday afternoon, rapper Kanye West wrote that both Democratic presidential nominee Joe Biden and Republican President Donald Trump should talk with Dr. Claud Anderson, author of PowerNomics: The National Plan to Empower Black America, "as soon as possible about restoring the black community."
The aforementioned book is one of four authored by Anderson, including the 1994 book Black Labor, White Wealth: A Search for Power and Economic Justice, the 1997 book Dirty Little Secrets About Black History, Heroes & Other Troublemakers and its 2005 sequel.
Dr. Claud Anderson is president of PowerNomics Corporation of America, a company that publishes his books and produces multimedia presentations, and The Harvest Institute, a non-profit dedicated to developing policies and programs and conducting research to advocate for and engage in activities that will help make Black America "self-sufficient economically, politically and ... competitive as a group."
Anderson received his doctorate in education from Wayne State University according to the Washington Post, and where he may have lectured in a professional or educational capacity. However, according to his website, he was the State Coordinator of Education under Florida Governor Reubin Askew during the 1970s and lead President Jimmy Carter's Florida campaign. Carter then named him assistant secretary of commerce, according to the Post. Anderson is president of The Harvest Institute, a think tank focused on Black issues.
Newsweek contacted Dr. Anderson's professional website for further information.
According to the PowerNomics website, Anderson's similarly titled book provides a "historical analysis of problems facing blacks and the strategies needed to correct those problems," predominantly in the fields of education, economics, politics and religion. The book has 246 reviews and 701 ratings on Amazon, mostly positive.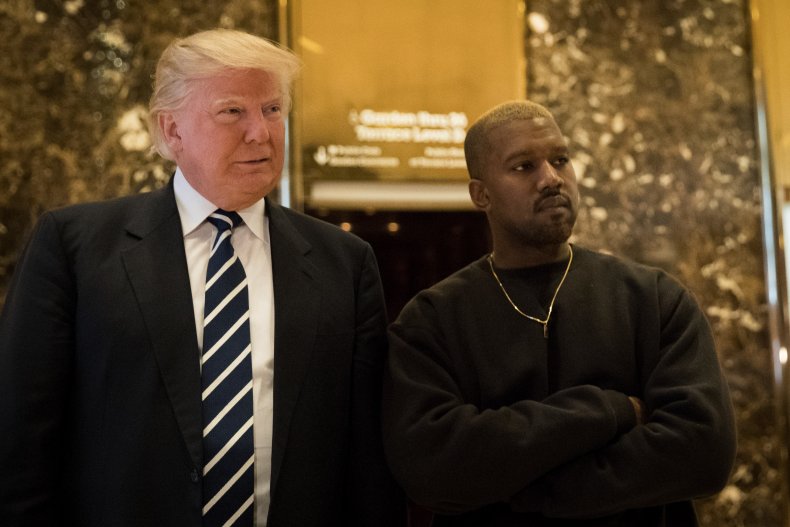 Anderson's website espouses his belief that "[Black Americans] should require that any business, political party or political candidate who seeks or benefits from Black support, always identify Blacks by name, commit and in reciprocity, deliver tangible, measurable benefits to Black Americans."
"They should never allow themselves to be grouped with or equated to broad and ambiguous classes such as minorities, immigrants, people of color, diversity, poor people or similar defining terms," Anderson's website continues.
"[Using such terms] adds insult to injury, hides their special history and promotes the myth that all people have been created and treated equally and that all groups have contributed equally to the building of the nation. Nothing is further from the truth," it concludes.
On September 6, 2011, Anderson also wrote a letter to former Democratic President Barack Obama about economically revitalizing the Black community in the United States. He also wrote a letter to Trump in 2019 discussing his belief that current policies privilege immigrants over Black U.S. citizens.
On April 25, 2018, West tweeted, "Obama was in office for eight years and nothing in Chicago changed." On October 11, 2018, West met Trump in the White House. The two were reportedly interested in discussing criminal justice reform, specifically job opportunities for former convicts.
West's visit reportedly left Trump "speechless and confused" and White House aides "embarrassed" as West mentioned his love of North Korea, how his red "Make America Great Again" hat makes him "feel like Superman" and West's belief that Democrats try to control Black people through the concept of racism.
Although West said that he himself is currently running for president to help take away votes from Biden, West has repeatedly touted his support for Trump. West's wife has said that he supports Trump because he doesn't understand his policies.