Who Is Dr. Viviana Coles? New 'Married at First Sight' Relationship and Sex Expert Gives Marriage Advice
Not only does Married at First Sight Season 9 have a new air day, but it also has a new marriage expert. In additional to being introduced to four new couples, MAFS fans will also meet Dr. Viviana Coles, who is taking over for Dr. Jessica Griffin as the show's relationship and sex expert.
According to her LinkedIn profile, the Houston-based doctor has more than 15 years of experience working with couples. "I help get emotional and physical intimacy back on track," she says.
Newsweek caught up with Coles to find out more about her. Check out her interview below: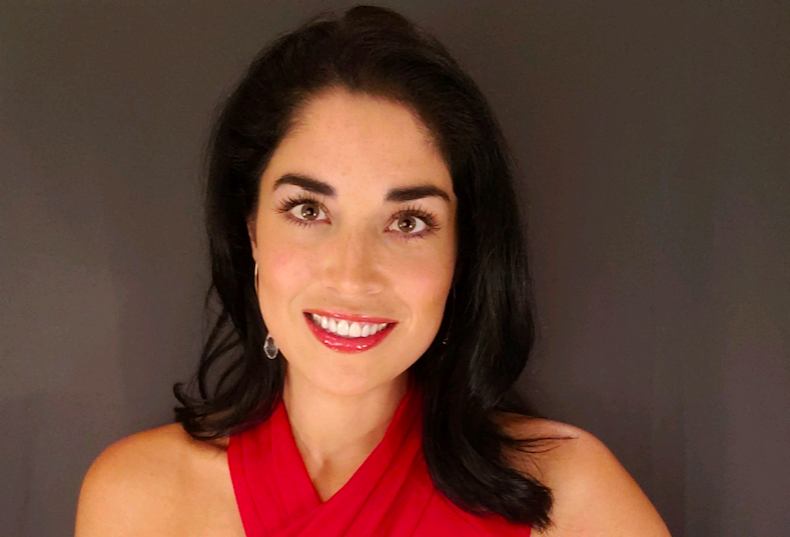 What are some of the challenges people who were married at first sight have?
Sometimes, participants will look at every interaction with their new spouse as an indication of what life would be like forever without taking into account the possibility for growth, bonding, and change. It's important for our couples to look for potential for both individual and interpersonal growth. It can feel like they are making a lifelong decision based off a series of first impressions. Also, couples or individuals who put the stress of production ahead of their burgeoning marriages miss out on invaluable bonding experiences.
How did you get into this line of work?
Over the past few years, I had been approached by other production companies about new shows but nothing came of it. I decided to look into relationship shows that I like and found that Kinetic Content stood out for their quality programming. So I reached out to their Casting Department to introduce myself and share my credentials and within 24 hours we were talking. Over the next year, they reached out about different projects but it wasn't until Married at First Sight had an opening that it felt like this new facet of my work might actually happen for me.
What's the best advice you can give to a new couple? Is it the same for a couple who has been together for years or decades?
Put effort into being a happy person. Healthy marriages require energy. Investing in your own happiness helps you to bring your best self to your marriage. Don't wait until issues build up before seeking help from a relationship therapist. The sooner you address the issues, the less time, energy, and money it will take to overcome them.
What's your favorite part about your job?
I love being able to use my professional experience in a brand-new way. Therapists are often prone to burnout, so working with couples in this very different and unique setting is so rewarding and fun. Reaching more than just the couple sitting across from me in my office is something that I always dreamed I would be able to do.
What do you like about working with Dr. Pepper and Pastor Cal?
Having watched the two of them on screen for so many seasons, I hoped that they would be just as affable off-screen. My expectations were exceeded exponentially! They have been the most helpful and comforting to me throughout this entire process. From the first time we met before production began, I was put completely at ease by their welcoming demeanors. And while they each bring a different breadth of knowledge, they are both just as caring and kind as what you see on the show.
Who is a good candidate to get married at first sight?
Someone who is willing to get out of their own way and do something different when it comes to lasting love. A high level of commitment to anything but especially to growing with a new partner is a must. Taking and following directions from the experts is a huge plus. A candidate must wholeheartedly trust the process. There is a method to our madness!
Who is NOT a good candidate to get married at first sight?
Individuals who highly value their initial reactions and who are super picky about physical features need not apply. Individuals who live transient lifestyles are not a good fit either. Because your new stranger spouse needs to learn so much about you in a short amount of time, people who are slow to open up really struggle with this process.
What relationship—whether it be your own or someone else's—impacted your life the most?
I have learned so much about being a wife, and even being a husband, from my own marriage. We are able to try things I've learned through research and my clients in order to enhance our own relationship. When my husband has been asked what the advantages are about being married to a relationship therapist, he often includes that we tend to see issues from a mile away and try not to let things build up.
What's the most important thing you want viewers to know about you?
For filming purposes, I have to be very succinct and more direct than I would be in session with my clients. I love love and want the very best for all of these individuals who have taken this giant leap to find a lasting marriage, but I don't have to live in their marriages, so if it's not right for them, I am all for them exercising their right to choose to divorce. I hope they and the viewers are able to take away something that will help them in their own lives.
Don't miss Season 9 of Married at First Sight when it airs Wednesday at 9 p.m. on Lifetime.