The World Health Organization has downgraded three COVID-19 mutations from being "variants of concern" to "variants under monitoring" after their circulation was hindered by other variants, primarily the Delta variant.
Eta, Iota and Kappa were reclassified as "former variants of interest" on Monday, according to the WHO. All three were put on the variants of interest list because of their potential ability to easily spread and cause severe disease, their presence around the world and in various countries dwindled to the point that WHO officials believe they present a diminished public health risk.
"The variants of interest are just outcompeted by the variants of concern. They're just not taking hold," Maria Van Kerkhove, the WHO's COVID-19 technical lead, said on Tuesday.
Kappa was the first of the three variants to be detected and was found in India in October, followed by Iota in the United States in November and then Eta in multiple countries in December. Eta and Iota appeared to spread faster than Kappa, earning the designation of variant of interest in March. Kappa followed in April.
Iota has proven to be the most prevalent of the three variants, but still only reached a peak of 3 percent of all sequences. Kappa peaked at 1 percent and Eta never broke the 1 percent mark. All three have since seen a significant decline in transmission, indicating that there's either very low or no circulation in areas that previously reported the bulk of cases.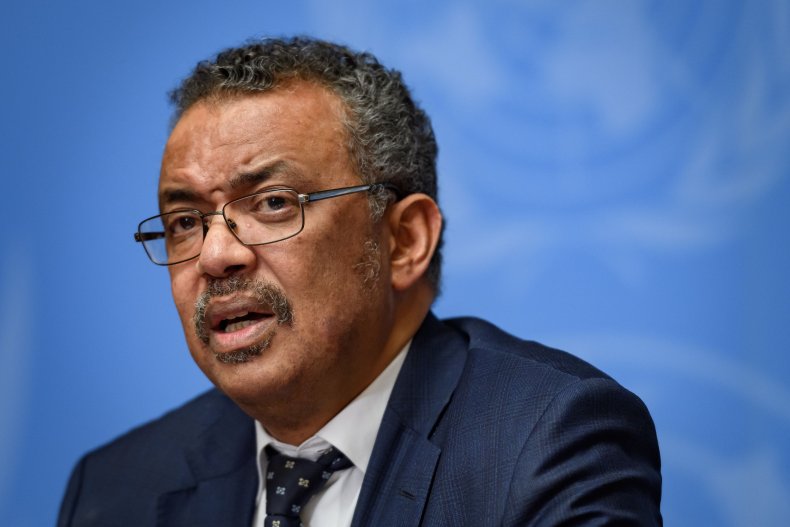 Although the WHO is no longer considering Kappa, Iota and Eta variants of interest because they aren't considered a global risk, they may remain on a country's individual lists. The Centers for Disease Control and Prevention (CDC) currently designates no mutations as variants of interest.
With the drop in classification of Kappa, Iota and Eta, only two variants—Lambda and Mu—remain on the WHO's variant of interest list. To be considered a variant of interest, a mutation must be believed to be more transmissible, dangerous or escape testing or therapeutics and have significant transmission either in one area or multiple countries.
Both the Mu and Lambda variants are believed to have characteristics that could make them resistant to vaccinations. But, neither variant is the dominant strain in any country and are also being outcompeted by Delta.
About 6,600 sequences of Lambda have been reported, with about 80 percent of the sequences being found in South America, and the continent accounted for about 30 percent of the 6,000 Mu sequences. Delays in sequencing being available pose a challenge to identifying if a variant's presence is increasing, according to Van Kerkhove, which means it could be a few weeks before researchers know the impact Lambda and Mu are currently having.
Van Kerkhove noted that researchers aren't only monitoring variants for how they've mutated from the original strain, but also pay close attention to how much a variant is circulating.
The WHO official noted that classifications change based on how a variant is spreading and it's possible Kappa, Iota and Eta could be brought back to the variant of interest list.
Uncommon Knowledge
Newsweek is committed to challenging conventional wisdom and finding connections in the search for common ground.
Newsweek is committed to challenging conventional wisdom and finding connections in the search for common ground.
About the writer
Jenni Fink is a senior editor at Newsweek, based in New York. She leads the National News team, reporting on politics and domestic issues. As a writer, she has covered domestic politics and spearheaded the Campus Culture vertical. Jenni joined Newsweek in 2018 from Independent Journal Review and has worked as a fiction author, publishing her first novel Sentenced to Life in 2015. She is a graduate of the University of Arizona. Language: English. You can get in touch with Jenni by emailing j.fink@newsweek.com.