Who Is Ed Royce? California Republican Representative Will Not Seek Re-Election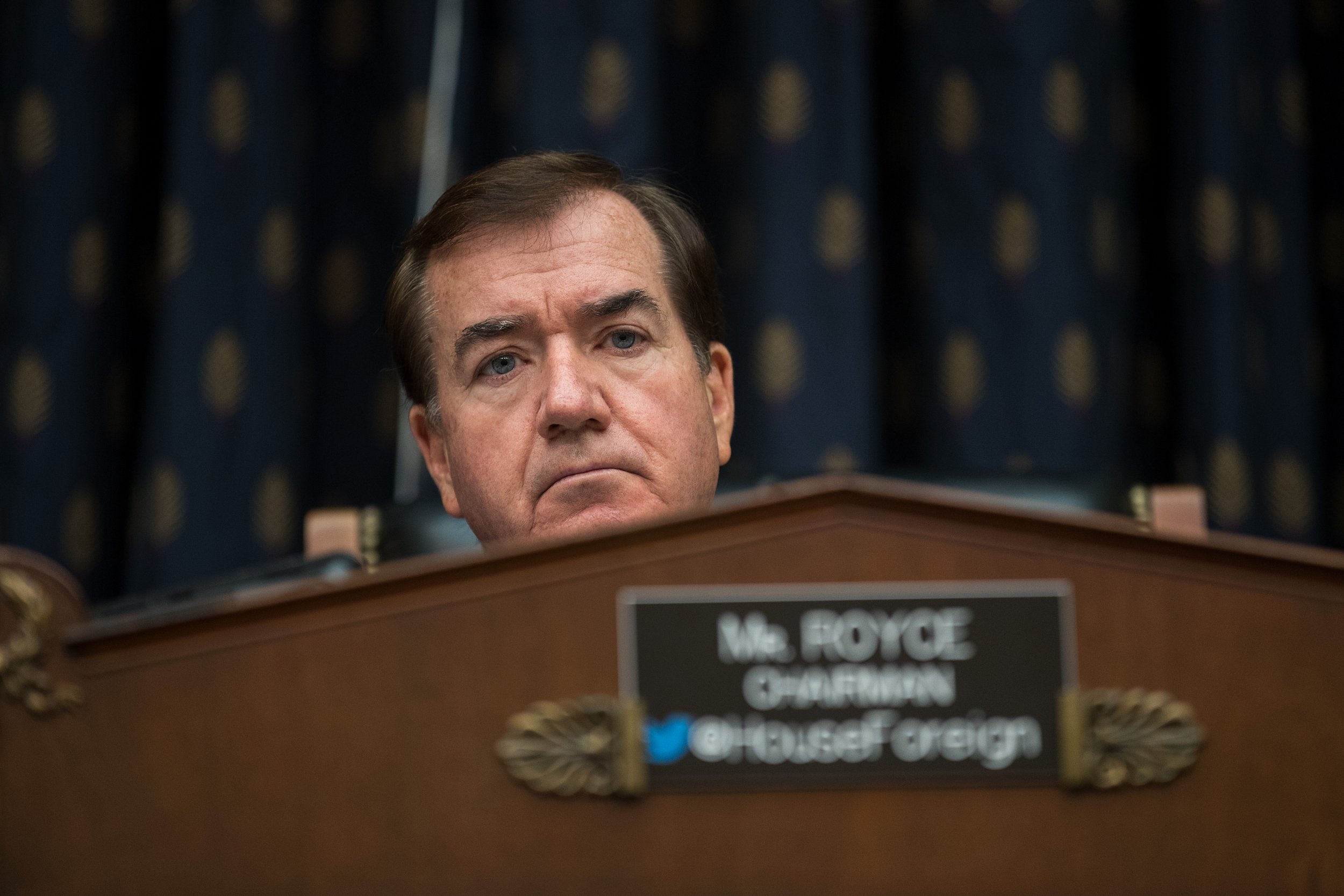 GOP Representative Ed Royce of California announced Monday he won't seek re-election after he finishes his 13th term in the House.
"It's truly an honor to represent the people of California's 39th Congressional District. Every day, it's my mission to fight for freedom, opportunity and a limited government," Royce wrote in a press release.
"In recent years, we've made a real difference. From Sacramento to Washington, we've enacted critical reforms to combat the modern day slavery of human trafficking," he added.
Royce was already planning to step down as the chairman of the House Foreign Affairs Committee this year, saying he would spend his final year on the "urgent threats facing our nation." He becomes the 29th House Republican to stop seeking re-election this year, compared to 14 Democrats.
"With this in mind, and with the support of my wife Marie, I have decided not to seek reelection in November," he said.
His soon-to-be vacant seat will likely prompt a contested race in the 2018 elections. In the presidential election, Democrat Hillary Clinton defeated Republican Donald Trump, which led Democrats to latch on to Southern California with hopes that they could flip those districts, according to ABC news.
The area Royce represents is a pretty big swing district for the state, bringing the attention of both parties. The Daily Kos reported that his district voted for presidential candidate Mitt Romney over Barack Obama 51-47, but backed Clinton 52-43 in 2016.
Before his announcement, it looked like Royce might be running for re-election. ABC News reports that, in September, he had $3.4 million ready in his campaign account. Today's decision, however, came as a surprise to Royce's peers.
"It wasn't a re-election problem, that's for sure," Republican National Committeeman Shawn Steel told ABC News. He also called Royce's announcement "a shocker."
"Ed Royce is a really big retirement for the Democrats," The New York Times reporter Nate Cohn tweeted Monday evening. "Clinton won his district by 9 points; He won by 15 points, was still considered lean R by ratings folks. Not anymore."
Royce says he plans to stay in California after he retires."Orange County will always be home to Marie and me, and we look forward to being with all our friends at Lunar New Years, Korean American Days, Fourth of Julys, and many other community events for years to come."
According to his online bio, Royce was chosen to lead the House Foreign Affairs Committee since January 2013. He wrote and passed the Interstate Stalking Punishment and Prevention Act in 1996 and played an active role in enacting the 2003 AMBER Alert legislation.