Who is Eddie Van Halen's Ex-Wife Valerie Bertinelli? Actress Shares Emotional Message After Guitarist's Passing
Shortly following the death of rock guitarist Eddie Van Halen, his ex-wife Valerie Bertinelli shared a black-and-white family photo of herself, Halen and their son Wolfgang Van Halen. Along with the photo, Bertinelli shared a heartfelt message noting Halen's passing and his impact on her.
"40 years ago my life changed forever when I met you," Bertinelli wrote in the Twitter tribute. "You gave me the one true light in my life, our son, Wolfgang. Through all your challenging treatments for lung cancer, you kept your gorgeous spirit and that impish grin. I'm so grateful Wolfie and I were able to hold you in your last moments. I will see you in our next life, my love."
Bertinelli—who is an actress who appeared in the late '70s-early '80s sitcom One Day at a Time and two other more recent TV series, Touched by an Angel and Hot in Cleveland—married Van Halen in 1981. In her 2008 autobiography, Bertinelli revealed that she divorced the musician in 2007 because of his ongoing cocaine addiction and refusal to stop smoking despite having oral cancer.
Her son, Wolfgang, is currently 29 years old and a musician. In addition to playing as the former bassist for the heavy metal band Tremonti, he also played in his father's band, Van Halen, in 2006, replacing bassist Michael Anthony.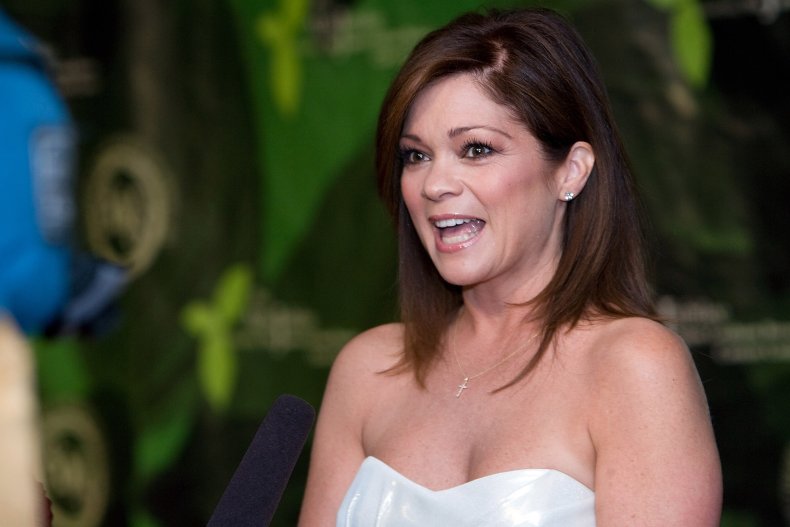 In a 2012 interview with Guitar World, Wolfgang said that he didn't start realizing that his father was famous until he was six years old and paparazzi began following his family and taking pictures of them around the Los Angeles airport.
Wolfgang said he used to watch his father rehearse, and that his father bought him his first drum set at age 10. He rehearsed with his father and uncle for two years before they allowed him to join Van Halen on their world tour when he was just 16 years old.
At the time of Eddie Van Halen's death, he was married to Janie Van Halen, whom he'd been dating since 2008. In 2011, Bertinelli married financial planner Tom Vitale, whom she had been dating since 2004.
Despite remarrying, Eddie and Bertinelli maintained a friendly relationship as the two were photographed with their son as recently as October 2019.
Following Eddie Van Halen's death, numerous famous rock musicians such as Sammy Hagar, Gene Simmons, Billy Idol, Beach Boy maestro Brian Wilson and Flea of the Red Hot Chili Peppers all posted tributes to the guitarist.
Bertinelli currently hosts her own cooking program and uses the handle "WolfiesMom" on social media.
Newsweek reached out to Bertinelli's publicist for comment.