Who Is Elizabeth Bice? Meet 'Married at First Sight' Season 9 Participant Marrying Jamie Thompson
For the second time, Married at First Sight is doing their marriage experiment with four couples. For Season 9, eight residents of Charlotte, North Carolina, are the ones who were chosen to participate in the Lifetime reality show. One of the eight TV personalities is Elizabeth Bice, a 32-year-old account executive. She is slated to marry Jamie Thompson, a 35-year-old financial technician.
Lifetime usually offers general bios and Season 9 was no exception. In hers, Beth is described as adventurous and ambitious. "She considers herself proficient at verbal communication but can be more withheld when it comes to affection with her partner. Elizabeth's parents have been married for nearly 30 years, and she hopes to find a husband to share that same kind of love with," the blurb says.
For Jamie, he hasn't gotten a chance to travel the world but wants to do so with his new wife. "He believes in love at first sight, and sometimes get riled up but is working on it," Jamie's bio says. "He was raised by an affectionate mother in a very close family, and hopes to grow his family with his new wife."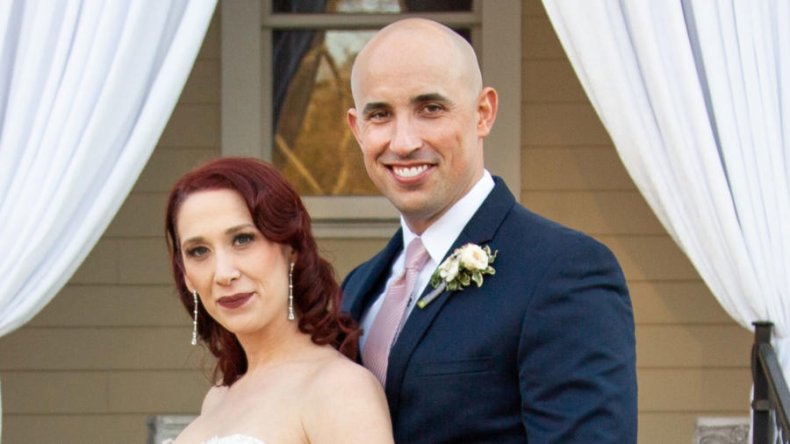 In a sneak peek clip, obtained by OK! magazine, Beth is described as a "free spirit." She sat down for a quick interview with expert Pastor Cal Roberson, and talked about some of her fears, like if her husband isn't attracted to her or thinks she's annoying.
"I have quite a personality. I'm super positive to be around. I think I'm hilarious to be brutally honest with you. I'm not gonna lie. I make myself laugh. I consider myself that fun kind of crazy," she says.
"I have been single now for about two years and it's just really hard to find somebody that can handle my energy because sometimes I can be a bit overwhelming," Beth explains. "I'm looking for a spouse who is gorgeous, very motivated and driven, definitely takes care of himself and is more of a metro kind of guy. I'm so OK with going to get a pedicure. I'm willing to get married at first sight because I want a husband who is going to accept me for who I am."
Don't miss Season 9 of Married at First Sight when it airs Wednesday at 9 p.m. on Lifetime.
Who Is Elizabeth Bice? Meet 'Married at First Sight' Season 9 Participant Marrying Jamie Thompson | Culture