Elizabeth Heng, a former California Republican candidate for the House of Representatives, announced a new Political Action Committee (PAC) during the Democratic presidential debate Thursday with an ad comparing the democratic socialist principles of Representative Alexandria Ocasio-Cortez to the Mao Zedong-inspired Marxist-Leninism of the Khmer Rouge.
"Mine is a face of freedom," Heng says in the ad announcing the New Faces GOP super PAC. "My skin is not white. I'm not outrageous, racist, or socialist. I'm a Republican."
In the dramatic ad, a photo of Ocasio-Cortez is burned, revealing a pile of skulls behind her—images from Pol Pot's genocidal campaign in Cambodia based on a theory of the racial supremacy of the majority ethnicity, Khmer. Pot's Communist Party of Kampuchea ruled from 1975 until his overthrow at the end of 1978, by the socialist government of Vietnam.
"My father was minutes from death in Cambodia, before a forced marriage saved his life. That's socialism," Heng says in the ad.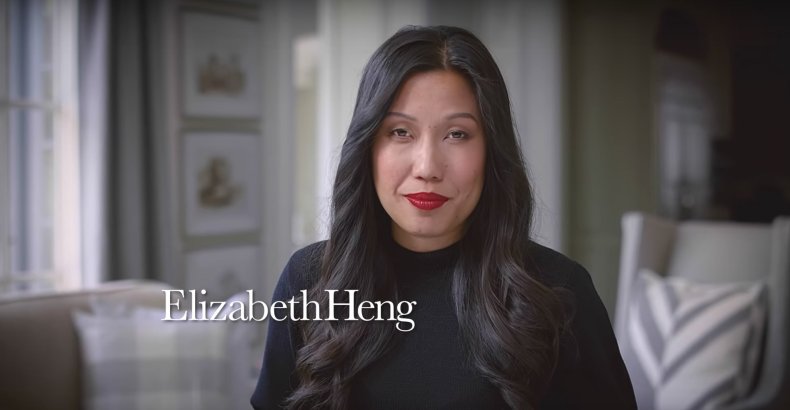 "Republicans are running TV ads setting pictures of me on fire to convince people they aren't racist. Life is weird!" Ocasio-Cortez said, responding to the ad on Twitter. "Know that this wasn't an ad for young conservatives of color - that was the pretense. What you just watched was a love letter to the GOP's white supremacist case."
In 2018 Heng challenged Rep. Jim Costa, a Democrat representing Fresno, and lost by 15 points. New Faces GOP, formed in March, aims to "elevate the next generation of Republicans," its mission statement says. "If we are going to compete on the battlefield of ideas, we must find new faces from the Republican Party stand up to lead."
The super PAC, for which Heng is executive director, cites anti-socialism, anti-federalism, restrictive immigration and policing social media companies—who many Republicans believe disproportionately target conservative views, frequently citing anecdotal evidence with little relation to the algorithmic processes underpinning sites like Facebook and Twitter—as its four main issues.
While Heng describes socialism as a "political ideology that has killed millions of innocent victims," calling it an "evil ideology" in response to tweets from Ocasio-Cortez, the politics of the Khmer Rouge bear no resemblance to the social democratic policies favored by more than half of young voters who polls find prefer socialism to capitalism. Particularly popular policies are socializing the cost of state college tuition and a universal "Medicare for All" system, similar to that proposed by presidential candidate Bernie Sanders.
Ocasio-Cortez's own version of socialism, modeled after the Scandinavian social democracies (which combine market economies with socialized, state-owned enterprises and worker protections like widespread union membership), includes support for Medicare for All, labor rights, a guaranteed living wage, free public colleges, renewable energy and Wall Street accountability.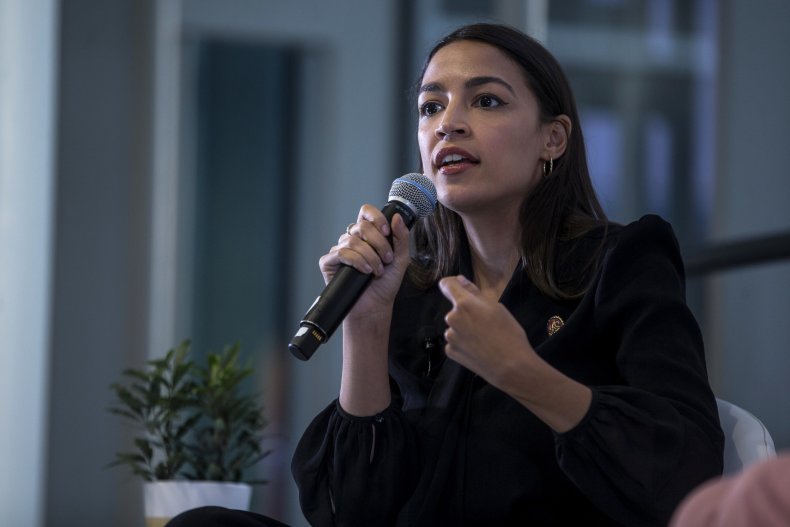 "I am not afraid to engage in a debate of ideas, and it is the AOC extremists that have to resort to name calling because they don't have real solutions for our country," Heng said in a statement to Roll Call.
New Faces has so far raised a little more than $170,000, primarily from large individual and corporate donors. Its ad during the Democratic primary debate aired in New York, Washington D.C. and Houston and cost New Faces GOP $100,000.
The Daily Beast found that more than half of the PAC's publicly disclosed donors also backed Heng's failed congressional campaign, which garnered national news after Facebook initially rejected a campaign ad that, like the ad targeting Ocasio-Cortez, relied on violent imagery from the Killing Fields of Cambodia. The ad's rejection generated widespread outrage in conservative media. Facebook reversed its decision five days later.