Who Is Elizabeth Holtzman? Alexandria Ocasio-Cortez Pays Homage to Fellow Political Trailblazer: 'Before Me, There Was She'
An ambitious New Yorker who upset the applecart to became the youngest woman elected to Congress: Not Alexandria Ocasio-Cortez, but Elizabeth Holtzman.
On Wednesday, Ocasio-Cortez paid homage to Holtzman as part of a Twitter thread titled: "People's History of Badly Behaved Women: NYC Congressional Queens Edition" and punctuated with a crown emoji.
"Before me, there was she," wrote the New York representative. "The first youngest, Shoe-leather destroyer, subway-canvasser, no-one-saw-her-coming-either Queen of Kings (County), The Honorable Rep. Elizabeth Holtzman," she said, adding: "Almost every woman to break the record since has also been an NYer)."
Holztman is known for claiming a seat in the U.S. House of Representatives from 50-year incumbent Emanuel Celler in the fall of 1972.
She was born in Brooklyn on August 11, 1941, with her twin brother. Her mother was a college professor and her father was an attorney. Both were Russian immigrants.
After attending Abraham Lincoln High School in Brooklyn, she graduated magna cum laude from Radcliffe College in 1962 and from Harvard Law School in 1965. As a student in the early 1960s, she became involved in the civil rights movement, and worked for a black civil rights attorney in Southwest Georgia and for the Law Students Civil Rights Research Council.
Speaking about how she got into politics in a 2011 interview at Columbia University, Holtzman said: "In terms of justice, not only having witnessed what happened in the South but also my own mother's family came from Russia—and she grew up during pogroms.
"My family is Jewish. I'm Jewish. Growing up with those stories and having the experience of being a victim of social injustice was something that resonated with me very deeply. I always felt an obligation to stand up against it."
Holtzman was admitted to the New York bar in 1966 and worked for a private law firm for a few years. But she kept a foot in politics, working as an aide to Mayor John Lindsay, a Republican liberal, between 1968 to 1970, and becoming active in the Democractic Party.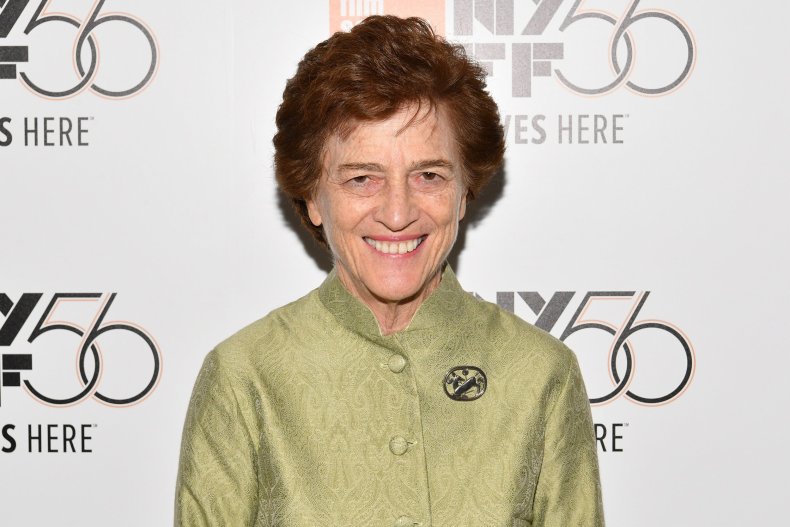 In 1972, she unexpectedly won the Democractic nomination to run for Brooklyn's 16th Congressional District. In an interview with The New York Times in 1972, Celler was dismissive of Holtzman. "Her fulminations are as useless, as we say, as a wine cellar without a corkscrew," he said. And her personality "as irritating as a hangnail."
But the electorate didn't seem to agree. That November, a 31-year-old Holztman beat Celler, 84, making her the youngest woman to be elected to the U.S. House of Representatives.
According to the Jewish Women's Archive, her win marked a seachange for the area: "For Brooklynites and New Yorkers, her victory signaled a changing of the guard, while at the same time symbolizing the ties that bound her to her heavily liberal, Jewish and Democratic constituency."
In a 2018 interview with The New York Times, Holztman commented: "I wasn't just running against Celler and his indifference to the community. I was running against the machine."
During her political career, Holztman was a member of the House Judiciary Committee, which voted to impeach President Richard Nixon; questioned the government's track record on admitting Nazi war criminals to the U.S.; co-wrote the first refugee law in connection with the Vietnam War; and helped to establish what would evolve into the Congressional Caucus for Women's Issues.
In 1981, she was elected as the first woman district attorney for Kings County Brooklyn, and became the first and only woman comptroller of New York City in 1990. In this post, she reformed pension funds to build affordable housing and took a pro-abortion rights stance.
Following a second failed attempt at gaining a seat in the Senate, she left the public sphere and returned to practicing law. But she continued her activism, with President Clinton putting her on a working group in 1999 to help publish millions of pages of classified government documents on Nazi war criminals.
Speaking about Ocasio-Cortez in an interview with The New York Times last year, Holztman said: "I connected with her campaign—a young woman out on the streets, taking on an icon. She didn't have the money [Joe] Crowley had. She had the gumption."