Who Is Elizabeth Pipko? Model Who Founded Exodus Movement Says Democrats Failed to Condemn Anti-Semitism
In an effort to encourage Jewish people to abandon the Democratic Party, model Elizabeth Pipko started the Exodus Movement, which accused the political party of having a problem with anti-Semitism.
A Pew Research poll found 87 percent of Jewish voters cast ballots for Democratic candidates in the 2018 midterms, but the Democratic Party and its members have faced repeated criticism for fostering anti-Semitic sentiments. At a recent event, President Donald Trump said Democrats were advancing the "most extreme, anti-Semitic agenda in history."
The Exodus Movement is a group of Jewish Americans who "reject the hypocrisy, anti-Americanism and anti-Semitism of the rising far left," according to the website. It claimed progressives and Democrats took Jewish American support for granted, and members were done aligning themselves with "allegedly supportive liberals" who sided with their enemies and disregarded their values and beliefs.
"[The Democrats'] failure to condemn the anti-Semitism—there's a lot of things that are happening in our country that are proving how divided we are, and I thought it was time to unite people of similar beliefs," Pipko, the founder and president of Exodus Movement, told Fox News. "Any time you turn on the TV, you're told that you're wrong if you disagree with what [the Democrats are] telling you. You're told that you're wrong if you're religious in any way, and I thought it was time to unite those people."
Before founding Exodus Movement, the 23-year-old served as a campaign staffer for Trump's 2016 presidential campaign. However, she didn't go public with her work for Trump until January of this year, out of fear that it would cost her her career as a model.
"I never leaned liberal or conservative, but there was something about Trump—the way he spoke and his honesty—that had me convinced he was our next president," Pipko told the New York Post. "...I'm already hoping to take part in the reelection in some capacity. And this time I'm not going to hide it."
An adamant supporter of Israel, Pipko lauded Trump's support of the Jewish State during an interview with Fox News and criticized the 2020 Democratic presidential candidates for failing to focus their attention on the Israeli-American relationship.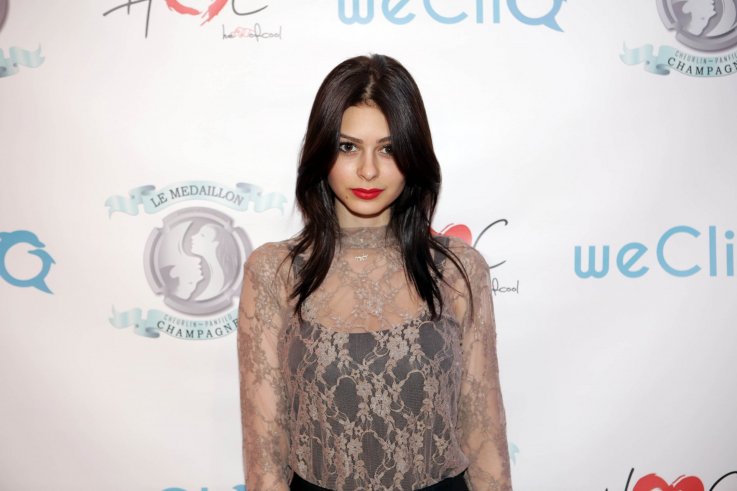 Before joining Trump's campaign, Pipko, worked as a model and was signed by Wilhelmina Models, a top-tier modeling agency, when she was 17. Her résumé includes multiple magazine spreads, the cover of L'Officiel, a fashion magazine, and the Vizcaya Swimwear "Perfectly Imperfect" anti-Photoshop campaign, aimed to promote positive body image.
"Like everyone else, I have plenty of scars and bruises and things I don't love about my body, so to agree to put all of that on display for the world came with some hesitation," Pipko told People in 2017, adding that in the end she loved the un-retouched images.
Now that she is focusing her energy on growing Exodus Movement, her modeling career has been put on the back burner. Her work with the movement, she told Fox News, prompted people she was close to in the modeling industry to block her on social media and distance themselves from her.
Her parents, according to the Exodus Movement website, were immigrants, and her grandfather was Marc Klionsky, who painted portraits of prominent figures, including famous author and Holocaust survivor Elie Wiesel.
In December, Pipko married her husband, Darren Centinello, at Mar-a-Lago, Trump's Florida resort. She told the New York Post that they invited Trump, but it was just before the federal shutdown began so he couldn't attend.
"Our invitations were red hats that read 'Make Marriage Great Again,' with a tag hanging off that listed all the wedding information," Pipko said. "We weren't worried about offending our guests—at this point, I've already lost so many friends because of my Trump affiliation, the ones left standing are here to stay."
Who Is Elizabeth Pipko? Model Who Founded Exodus Movement Says Democrats Failed to Condemn Anti-Semitism | U.S.