Who Is Emma Boettcher? 'Jeopardy!' Contestant Breaks James Holzhauer's Winning Streak
After winning 32 games in a row, James Holzhauer's streak of luck has officially run out on Jeopardy! The contestant, who was nearing Ken Jennings' Jeopardy! record, lost to contestant Emma Boettcher during Monday night's game.
Boettcher, a Chicago researcher, edged ahead of Holzhauer during the "Final Jeopardy!" round when she offered a higher wager to the question, "Who is Kit Marlowe." Before the final question, Boettcher had $26,600 in winnings while Holzhauer lagged behind with $23,400.
Both contestants answered the question correctly, however, Holzhauer shockingly made a low wager of just $1,399, bringing his total up to $24,799. Boettcher, on the other hand, offered a $20,201 wager and won the final round with a total of $46,801, resulting in her becoming the new Jeopardy! champion.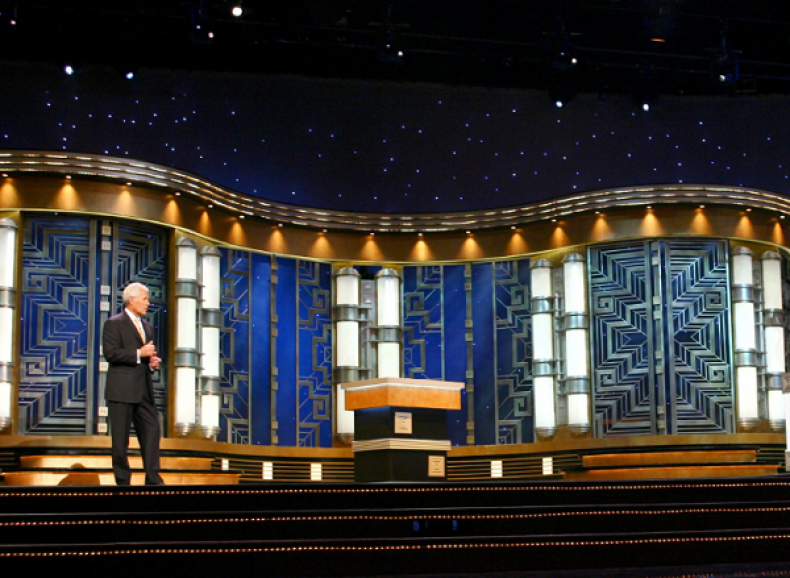 It seems as though Boettcher, a librarian at the University of Chicago, took a page out of Holzhauer's playbook when considering her final wager. Holzhauer built a reputation of making rather large wagers on the game show and had an average bet of $9,000 per Daily Double during his tenure. He typically averaged $76,944 in winnings per game. So his relatively low wager in the final round was a surprising one. Game show host Alex Trebek even noted the wager was Holzhauer's first "modest bet" since joining the show in April.
Holzhauer was on track to beat Jeopardy! titleholder Jennings before succumbing to Boettcher on Monday. Over the course of 32 Jeopardy! wins, Holzhauer racked up a total of $2,462,216. While his winnings on Monday brought him up to $2,487,015, that still wasn't enough to beat Jennings. Holzhauer was just $58,484 shy of Jennings' $2,520,700 record.
Jennings set the record for the most consecutive game wins and highest winnings back in 2004. Jennings won 74 Jeopardy! games in a row.
Although Jennings teased he wasn't willing to relinquish his title of "Jeopardy! Ken," the longtime record-holder was rooting for Holzhauer. "For 15 years, I have thought somebody was gonna make a run at this record, 'cause I always knew it could be done. I was just there. I know it's been possible," Jennings said during an appearance on Good Morning America in May.
"What I did not expect, was that somebody could make a run at the cash record, in like a third [of] the time. It's really just astounding what he's doing," Jennings said of Holzhauer.
While Boettcher may have ended Holzhauer's Jeopardy! glory, the professional gambler will still go down in the game show's Hall of Fame as he has the second-longest winning streak on Jeopardy! as well as the highest single-game total after winning $131,127 in one day on April 17.