Who Is Emma González? Florida High School Student Says 'We Will Be the Last Mass Shooting'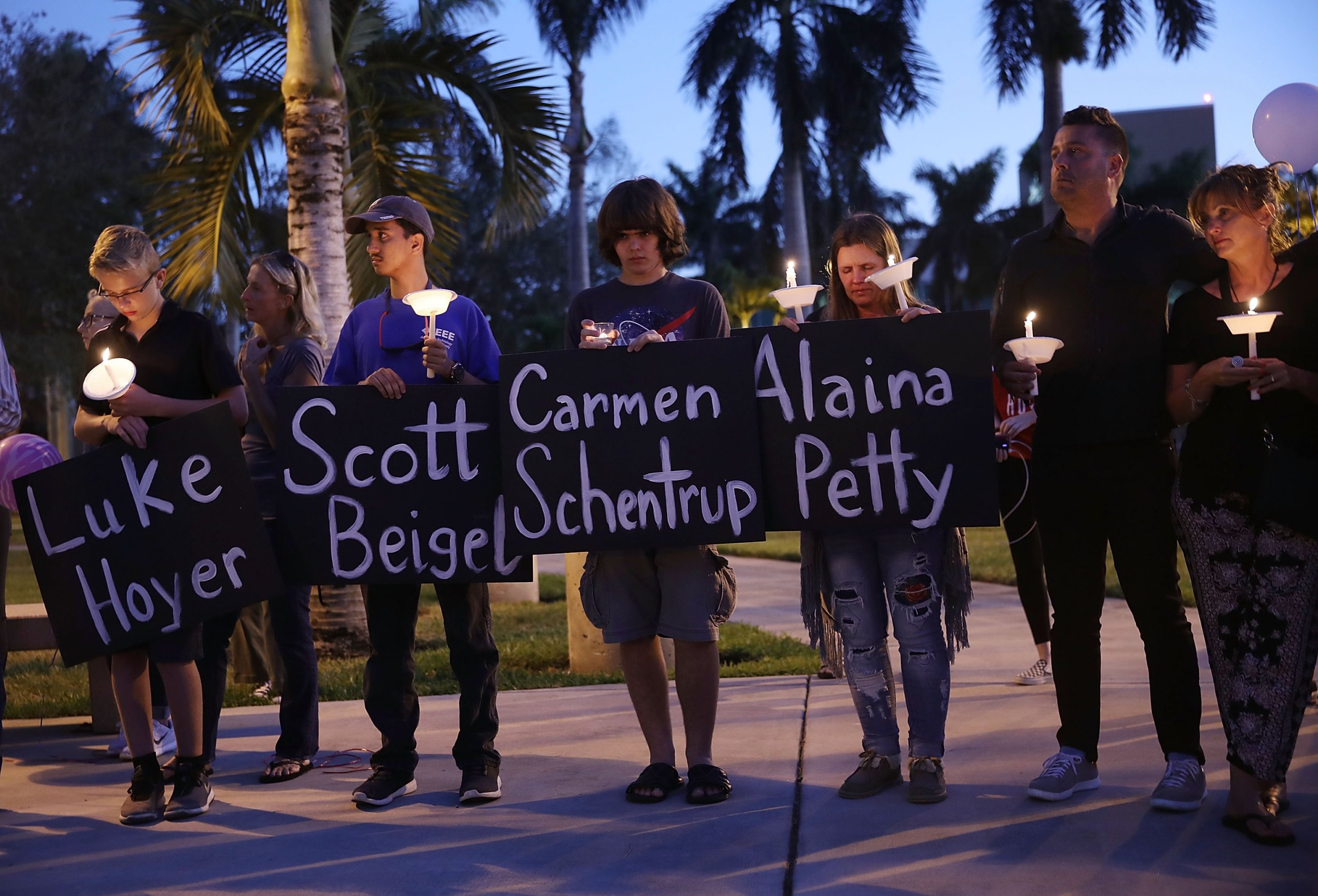 A Marjorie Stoneman Douglas High School student took to the podium at rally in Ft. Lauderdale, Florida, Saturday to call for stricter gun control legislation. Emma Gonzalez delivered an impassioned speech to the crowd, speaking directly to President Donald Trump and other politicians in Washington.
"We will be the last mass shooting," Gonzalez said before the crowd of people at the rally.
Gonzalez, a senior at the school, was sitting on the floor of the auditorium Wednesday when the shooting that killed at least 17 people and injured numerous others unfolded, according to CNN.
"We need to pay attention to the fact that this isn't just a mental health issue," Gonzalez said during the rally. "He wouldn't have been able to kill that many people with a knife."
At one point, Gonzalez read Trump's tweet in response to the shooting about mental health and said she would like to speak to him directly about how much money he received from the National Rifle Association.
The crowd erupted in chants of "Shame on you!" after Gonzalez's direct message to Trump.
Gonzalez also rallied the crowd with responses of "We call B.S.!" to statements about the NRA and political talking points.
"To every politician who is taking donations from the NRA, shame on you," Gonzalez said.
Gonzalez and other students like her have been outspoken in their calls for stricter gun legislation in the wake of Friday's shooting.
"What we really need is action," student David Hogg told CNN Thursday. "Because we can say, 'Yes, we're going to do these things, thoughts and prayers.' What we really need more than that is action. We're children. You guys are, like, the adults. Take action, work together, come over your politics and get something done."
Numerous others made clear they were finished with flimsy promises of "thoughts and prayers." Lori Alhadeff, whose 14-year-old daughter Alyssa, was killed in the Parkland shooting, shouted at Trump on CNN to "do something."
"I just spent the last two hours putting the burial arrangements for my daughter's funeral, who's 14," she said. "President Trump, please do something! Do something! Action! We need it now! These kids need safety now!"
SaveSave
SaveSave