Who Is Emmet Flood, the Clinton Impeachment Lawyer and Trump's New Russia Probe Attorney?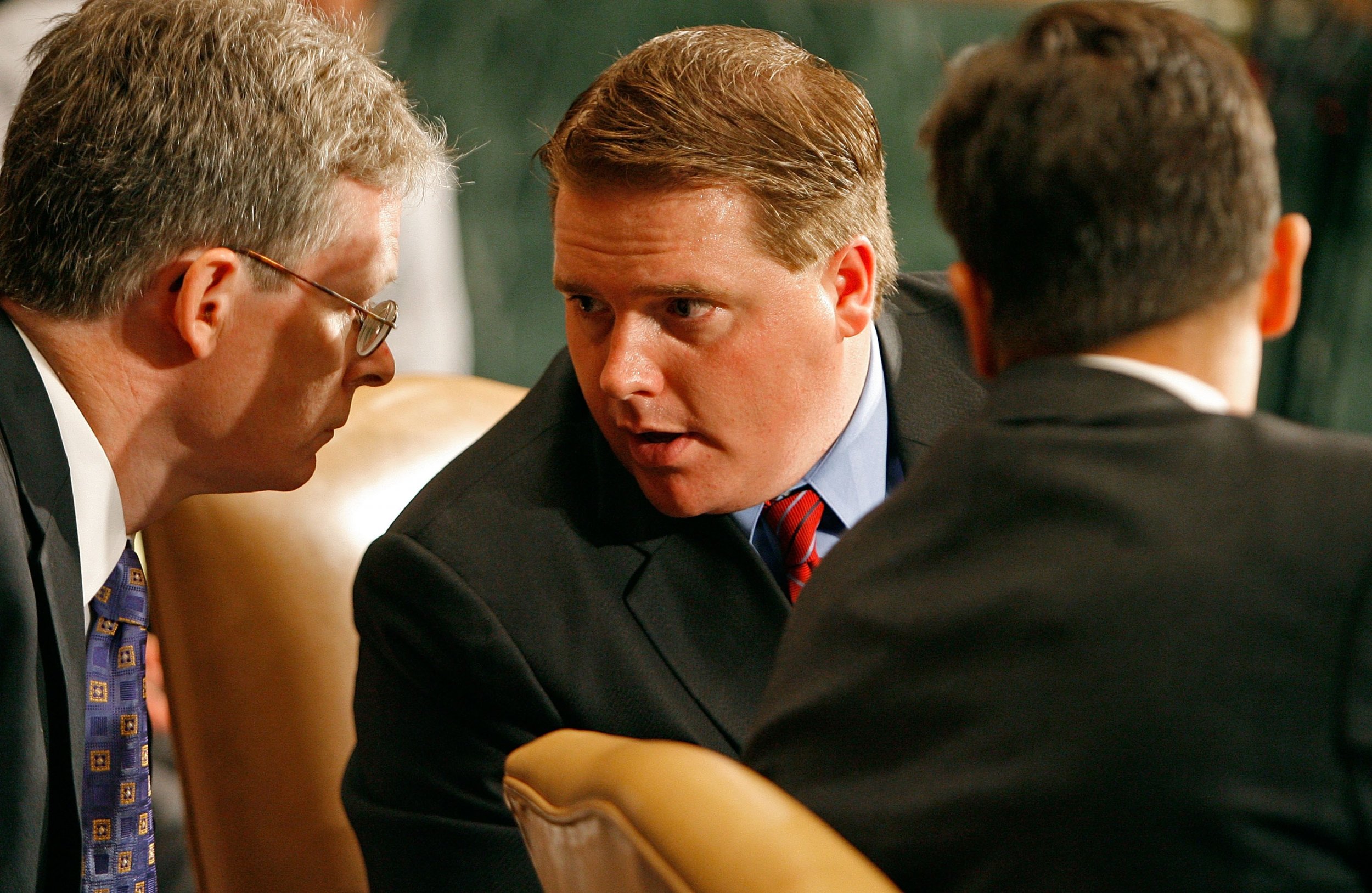 President Donald Trump will replace lawyer Ty Cobb with a seasoned Washington attorney—who represented former President Bill Clinton during his impeachment process.
White House spokeswoman Sarah Huckabee announced that Emmet Flood will "represent the president and the administration against the Russia witch hunt," referring to the special counsel's investigation of suspicious interactions and alleged collusion between Trump's campaign and the Russian government, Reuters reported.
It is precisely this language and other attacks against special counsel Robert Mueller by Trump that made Cobb "uncomfortable" in the lead-up to his departure, CNN has reported. Cobb had reportedly tried and failed to convince Trump to avoid a "mud-slinging campaign" against Mueller.
Flood, Cobb's replacement, has worked in similar environments, advizing two presidents and then representing Vice President Dick Cheney in private practice, The New York Times reported. After representing the Clinton administration, Flood spent two years working for the White House Office of Legal Counsel under President George W. Bush.
Read More: Moscow and Washington clash over who disrespected the Russian flag more
Following his move to private practice, Flood was hired to defend Bush's vice president, Dick Cheney in a civil suit filed by Valerie Plame, a former CIA operative whose identity was revealed after being leaked to the press.
"He believes in the institutional prerogative of the presidency," Glen Donath, who worked with Flood on the Clinton case told The Wall Street Journal. While Cobb favored a more cooperative approach with Mueller, Flood could adopt a more combative stance.
"What Emmet brings to the table here that no one has who's represented the president in this capacity has brought is that he knows what a functional defense of a president looks like—how things look when they are functioning properly," Shannen Coffin, a former counsel to Cheney told Politico. "What I would say is if Emmet Flood can't do this, it can't be done."
Besides specializing in presidential administration crisis management, Flood is also a former clerk for Associate Justice of the Supreme Court Antonin Scalia and a graduate of the Yale School of Law, according to Axios.
His firm, Williams and Connolly, represented Trump's election rival Hillary Clinton in matters including the email scandal that Trump and other Republicans touted as a prime reason for her to not win the presidency.